Child never received standard childhood vaccinations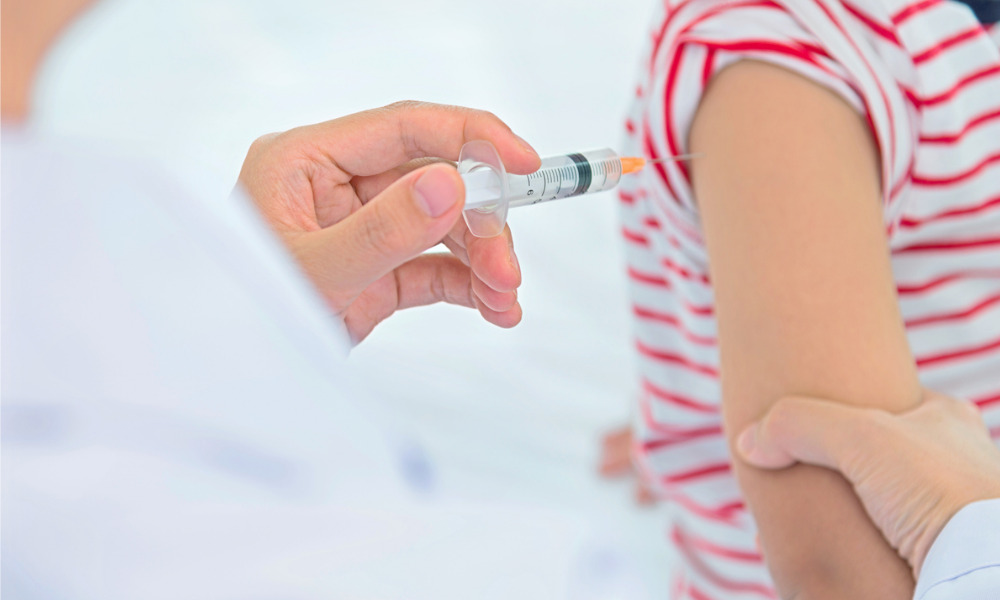 The Ontario Superior Court has affirmed an order by a motion judge to grant a father authority to decide over the vaccination of his child.
In B.C.J.B. v. E.-R.R.R., 2021 ONSC 6294, the respondent and the appellant are the father and the mother of a 10-year-old child. They entered into a parenting agreement granting the appellant sole custody and providing for access between the child and the respondent.
The respondent sought an order that he be given authority to make decisions on whether his child should receive Ontario's existing publicly funded vaccinations. He contended that because of COVID-19, his child would be at greater risk of contracting preventable diseases and at greater risk of harm should his child contract the same. The appellant opposed.
In September 2020, the motion judge issued an order granting the respondent authority to decide whether his child should be administered publicly funded vaccinations. The order, however, did not include the authority to determine whether the child should be administered a future COVID-19 vaccine.
On appeal, the appellant alleged that she decided not to have her child vaccinated based on several factors, including her medical history and that of her family, her research into vaccination and her freedom of conscience and religion.
In its decision, the Superior Court held that the motion judge did not err in granting the respondent decision-making authority over the vaccination of his child.
The court agreed with the motion judge that the "best interests of the child" test should govern the vaccine issue regardless of the history of parenting and the custody term in the parties' parenting agreement. The motion judge had a basis when he concluded that the custody term in the parties' parenting agreement was not binding on his analysis but rather a mere factor to be considered in a best-interests analysis, the court explained.
The court ruled that the motion judge had an adequate evidentiary record on which to make his findings. The motion judge, the court noted, took judicial notice of the adjudicative and legislative facts regarding the safety of the vaccination program for children. He had also considered an immunology report and a letter from the child's primary health care physician, which both indicated that there were no contraindications for the child to receive immunizations, the court added.
The court also determined that the appellant did not bear an onus to show why her child should not be vaccinated. According to the court, the appellant failed to tender any evidence of what science-based research she had sourced and relied upon.
The appellant did not also produce actual medical evidence of her own adverse reaction to vaccines, her pharmacogenomic sensitives, her detected genetic mutations and her child's 'potential genetic predispositions, and how these would impact her child from a vaccination perspective, the court said.