Harsh conditions and frequent lockdowns in provincial detention centres are leading to more applications for "enhanced credit" for pretrial custody beyond the standard amount permitted under the Criminal Code.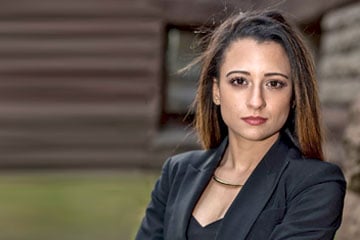 Harsh conditions and frequent lockdowns in provincial detention centres are leading to more applications for "enhanced credit" for pretrial custody beyond the standard amount permitted under the Criminal Code.
The so-called "Duncan credit" is within the jurisdiction of trial judges to award, the Ontario Court of Appeal stated again in a decision this fall. One of the judges, however, called for it to deal with the issue more comprehensively to assist the trial courts.
"It seems to me that further guidance is needed from this court as to what circumstances may justify enhanced credit," wrote Justice Bradley Miller in a concurring decision in R. v. Gregoire.
"This may also require an explanation of the doctrinal foundation for the practice of granting enhanced credit outside of s. 719(3.1), with specific reference to the interpretation of s. 719(3.1) provided by the Supreme Court of Canada in R. v. Summers," he added.
The three-judge panel in Gregoire declined in that case to grant more than 1.5 to one credit for pretrial custody.
But the majority decision written by Justice David Paciocco made clear that, in certain circumstances, this would be appropriate.
"Sentencing judges in fact have the authority to give extra credit beyond 1.5:1 for pre­sentence custody served in harsh conditions," he stated, citing the Court of Appeal's decision in 2016 in R. v. Duncan.
Marianne Salih, a lawyer at Edward Royle & Partners LLP, says more appellate guidance would be helpful.
"There is still confusion as to what evidence is required to show adverse effect and to meet the burden to be awarded enhanced credit," she says.
The Supreme Court of Canada, in its 2014 decision in R. v. Summers, concluded that the 1.5 to one maximum in the Criminal Code as amended by the government of Stephen Harper did not require exceptional circumstances to be granted. In part, it was because pretrial custody does not count toward parole eligibility on sentencing.
"Offenders who do not receive bail will serve longer sentences than otherwise identical offenders who are granted bail. This result is incompatible with the parity principle," wrote Justice Andromache Karakatsanis for the court.
Since the Court of Appeal followed up two years later with its decision in Duncan, the case law suggests that enhanced credit might be granted "when there have been continuous lockdowns or the accused has a physical health condition that has not been attended to and has been aggravated in custody," says Salih.
During lockdowns, there are no phone privileges and only a limited number of inmates are selected as part of the "shower program" to be able to have showers on these days, she says.
Some of the applications for enhanced credit in recent years have been filed in southern Ontario.
"People are facing very harsh conditions," says Breana Vandebeek, who acted for the appellant in Gregoire.
Overcrowding, staff shortages and labour disputes by the guards are contributing factors, she adds.
Vandebeek's client, who was sentenced to eight years for manslaughter, faced lockdowns for more than 300 days of the 18 months he was held in pretrial custody at the Maplehurst Correctional Complex.
His cell, which is normally for two inmates, was triple or quadruple bunked for nearly 60 of those days.
After lockdowns end, it is not uncommon, she says, for fights to break out for the use of phone and shower privileges.
The principle that harsh pretrial conditions such as a lengthy and very restrictive house arrest while on bail may be a mitigating factor in sentencing was first set out by the Court of Appeal in 2006 in R. v. Downes.
"If you can get mitigation for the terms of your house arrest, then there should not be undue procedural hurdles [for enhanced credit] when the state has detained you in horrendous conditions," says Vandebeek, an appellate lawyer at Rusonik O'Connor Robbins Ross Gorham & Angelini LLP in Toronto.
Some senior Superior Court judges in Toronto have come to the same conclusion in the past couple of years, although they have stressed that the amount of credit is specific to the individual facts and not a question of applying a standard number.
"Lockdowns represent a modern form of the harsh Dickensian conditions that motivated the Victorian movement towards prison reform," wrote Justice Robert Goldstein last year in his sentencing judgment in R. v. Nsiah.
"Lockdowns are a regressive form of punishment that represents the opposite of an enlightened penal regime. On an individual level, it is notable that many of the people in the Toronto South — a remand centre — are charged with an offence but presumed innocent," he added.
"A prisoner who experiences lockdown is entitled to remission beyond the 1.5:1 credit for pre-sentence custody that is routinely granted. I would not use a mathematical formula. The Court of Appeal in Downes did not attempt to create a formula, leaving it to the discretion of sentencing judges," Goldstein said.
In R. v Dibben, Justice John McMahon awarded an additional 14 months of credit to an accused subjected to nearly 400 days of lockdowns in pretrial custody.
Earlier this year, Justice Jane Kelly awarded 16 months of what she referred to as "Duncan credit" in R. v. Ward-Jackson, a case where the accused had been held in pretrial custody for more than three years.
In London, the Elgin-Middlesex Detention Centre is facing a class action and a number of civil suits because of the conditions at the facility.
In late October, a Superior Court judge ordered the province to pay more than $1 million in total damages to a former inmate who was severely beaten in custody.
Carolynn Conron, a London, Ont.-based defence lawyer, says that, despite the allegations in the civil actions, she's not aware of it leading to enhanced pretrial credit for former inmates in the criminal courts.
"I think this is something that should be factored in and it is good that judges have this discretion," says Conron, who is also the London director for the Criminal Lawyers' Association.
She says criminal lawyers in the region should bring applications on sentencing to reflect the conditions at the detention centre, which she has been told are still poor.
"They used to have a woodworking area. It is now a segregation annex. The gym area is only for the guards," says Conron.