Court's comments on alibi defence show it is still 'murky area of law,' says lawyer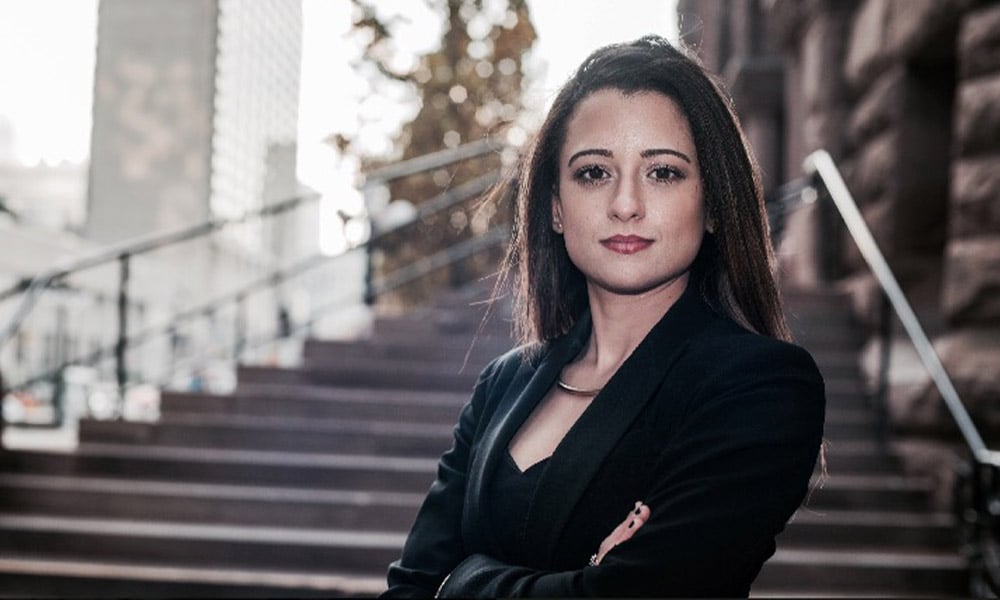 In setting aside a man's convictions related to a break-and-enter, the Ontario Court of Appeal ruled a finding that an accused fabricated testimony must be accompanied by independent supporting evidence, not just a negative credibility assessment.
In 2018, Muhammad Iqbal was convicted of assault with a weapon, possession of a weapon, break and enter and theft under $5,000. Surveillance footage of the apartment building in which both Iqbal and the victim lived showed him around the victim's apartment at the time of the incident.
Testifying in his defence at trial, Iqbal said he was depicted in the surveillance footage because he had gone to his car to get his cell phone. But Superior Court Justice Beth Allen was unpersuaded, finding he had fabricated the account to mislead the court.
Among Iqbal's grounds of appeal was that Justice Allen's finding was made without proper evidentiary basis.
"The trial judge did not believe the accused's evidence and she proceeded to find that he concocted his testimony in order to avoid responsibility for the offense," says Marianne Salih, who acted for Iqbal.
"And the argument on appeal was that this essentially weaponized the accused's testimony against himself. The error was jumping from disbelief of his evidence to a finding that he therefore fabricated his evidence because he was conscious of his own guilt."
On that ground, Justices Michal Fairburn, David Doherty and Lorne Sossin set aside the convictions and ordered a new trial.
"The law is clear that in order to make such a devastating finding, such as fabrication, there has to be independent evidence other than the fact that the trial judge doesn't believe the accused," says Carlos Rippell, who also represented Iqbal. Salih and Rippell are partners at Edward H. Royle & Partners LLP.
The incident at issue in R. v. Iqbal, 2021 ONCA 416 occurred in October 2015, in an apartment on Thorncliffe Park Road in Toronto. While sleeping in her bed with her two young children, the victim awoke to a strange man shaking her shoulders. She screamed and the man told her to be quiet, before threatening her with a knife. The victim continued to scream, and the man eventually fled the apartment.
Iqbal was the only person present in the vicinity in the surveillance footage. He was shown entering the lobby from a hallway which led to the victim's apartment five minutes after the break-in had occurred.
Iqbal testified he had gone to his car to get his cell phone. When he did, he noticed a missed call from his girlfriend. Iqbal also worked as a taxi driver. He said he sat in his car, called his girlfriend back and waited for potential taxi calls. Iqbal estimated he was there for around 25 minutes and re-entered the building from a different door, one that was not covered by a surveillance camera.
Justice Allen found the Crown had disproved what she referred to as Iqbal's "alibi defence" by challenging the story as unreasonable. Justice Allen did not find Iqbal credible and, relying partly on the surveillance footage, found his defence implausible.
Though the victim did not identify him in a photo line-up shortly after the incident, she made a positive in-court identification at trial.
Justice Allen had also found Iqbal was required to disclose his "alibi defence" in advance. Alibi is a rare defence for which the Crown must be notified so they can investigate the claim, says Rippell.
Iqbal argued this was not an alibi. He was not claiming his evidence was "dispositive of his having committed the offence," but that it "merely explained his movements that evening," said the Court of Appeal's decision. Iqbal submitted Justice Allen had erred in the alibi characterization and drawing an adverse inference against him for failure to disclose.
While an alibi will locate the accused elsewhere and not implicate them in the offence, Iqbal's evidence placed him directly near the victim's apartment at the time of the crime, said the decision.
Though it found no reversible error in Justice Allen's finding, the Court said it would have been "preferable" not to have considered the timeliness of the disclosure, due to the "clear implications" for Iqbal's right to silence. Because her rejection of Iqbal's alibi defence was rooted in Justice Allen's overall credibility assessment, which was well-supported, the Court ruled this aspect of Justice Allen's findings required no appellate intervention.
The Court's commentary shows the question of what "precisely constitutes an alibi" is still a "murky area of the law," says Rippell.
"And this is obviously an important area for counsel to have clarity on because the obligation of the defendant to disclose in advance, when normally one has the right to silence, is an important one. You want to be quite certain it is an alibi before you do that, because it takes away one of the key rights of the defendant to not have to provide their defence in advance."