Credibility assessment relied too heavily on fact complainant could have alleged more brutal assault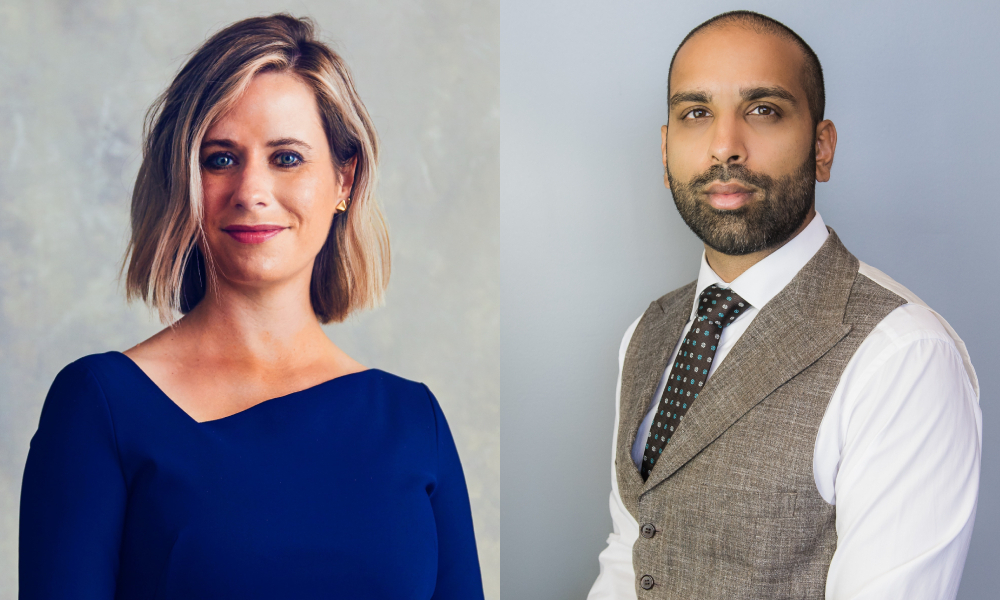 The Court of Appeal has quashed a sexual assault conviction and ordered a new trial, finding the trial judge placed too much importance in her credibility assessment on the fact that, if the complainant were lying, she would have made the assault sound more brutal than what she described.
"The issue that this case will be known by is that a judge cannot reason that an allegation is more likely to be true, simply because it could have been worse – in the sense of being exaggerated… In the context of a sexual assault allegation, it wasn't on the most extreme end," says Chris Sewrattan, a criminal defence lawyer who was not involved in the case.
"It's a bit counter intuitive. You figure that – Hey, this person is really trying to be honest. That makes them credible. But the difficulty is it bootstraps their credibility. Because, if you're lying, and you have some precision in your lying, then you shouldn't be afforded undue credibility."
Justices Michael Fairburn, James MacPherson and Steve Coroza reached the decision in R. v. Alisaleh, and it was released On Sept. 22., J.A. had been convicted of one count of sexual assault on Oct. 11, 2019 by Superior Court Justice Breese Davies. He had been sentenced to imprisonment for six months, less a day, plus two years of probation.
"Having sexual assault cases overturned on appeal is very discouraging for people who work with sexual assault survivors, and to the survivors themselves," says Angela Chaisson, counsel at Millard & Co and a litigator who focuses on sexual assault and harassment issues
"There are already numerous barriers to women coming forward to report sexual violence within the criminal justice system, including the very low probability of conviction. And what we see in cases like this, is even in the rare cases where a conviction is secured, it can be overturned – leaving the complainant to go through the ordeal of a second trial."
The incident took place March 8, 2017. Initially, J.A. and the complainant had consensual sex, but J.A. soon became rough, hurt the complainant and she verbally withdrew her consent. J.A. ignored her and continued, and she had to push him off her, said the complainant. She then left the apartment and called a friend; whose mother came to pick her up.
Having left her belongings in J.A.'s apartment, she contacted him to get them but he refused to open his door. She called 911 for help and was told to wait for an officer. Time passed and she called a second time and the operator told her that, as there was "no life-and-death emergency," there would be a delay. The complainant then told the operator she had been sexually assaulted.
At trial, J.A. relied on the fact the complainant had told the operator that the assault had taken place 10 minutes before the call, which she admitted at trial was inaccurate. The complainant said she had lied about the timing so police would respond more quickly and J.A. argued this should kill her credibility. The sexual assault was merely a tale crafted so the police would hurry up and allow the complainant to get her things from his apartment, argued J.A..
Davies acknowledged the flaws in the complainant's evidence but did not find them so severe as to lead her to entirely reject her version of events. Davies reasoned that if the complainant's story were contrived, she would have made it sound worse. "As the trial judge explained, although every allegation of sexual assault is serious the allegations made by the complainant were 'relatively modest,'" states the Court of Appeal's decision. Her lack of embellishment, despite room for it, added to her credibility.
J.A. appealed on three grounds, the first being that Davies' take that an absence of embellishment was a sign of credibility. The Crown acknowledged this was an error but argued that the curative proviso under s. 686(1)(b)(iii) of the Criminal Code – that the court may dismiss the appeal because, despite a wrong decision on a question of law, no substantial wrong or miscarriage of justice has occurred – should apply.
There is "no hard and fast rule" excluding the curative proviso in cases turning on credibility but caution needs to be exercised if credibility is the key issue, said the Court. The lack of embellishment was named as one of two important factors that enhanced her credibility, and the Court of Appeal found it could not be sure that a conviction would have been inevitable had the judge not found lack of embellishment to aid the complainant's credibility. According to R. v. Perkins, 2016 ONCA 588, "as tracing the effect of the error on the verdict is necessarily a somewhat speculative exercise, any doubt as to the impact of the error must be resolved against the Crown."