The Supreme Court of Canada decision in Jordan and the problems it tried to address are still top of mind in the criminal courts in Ontario nearly two-and-a-half years after it was released.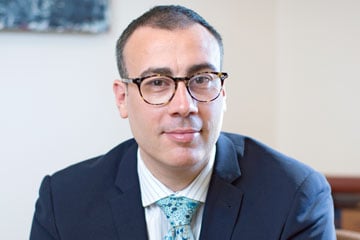 The Supreme Court of Canada decision in Jordan and the problems it tried to address are still top of mind in the criminal courts in Ontario nearly two-and-a-half years after it was released.
The ruling sparked discussion among all justice participants, some pilot projects to address systemic issues and the appointment of several new provincial court judges.
For the criminal defence community in Ontario, however, there has been more discussion taking place than real change to move cases through the system more efficiently and update the technology used in the courts.
"Everyone loves to talk about increasing access to justice. But when the rubber hits the road, few people are willing to do anything," says Leo Russomanno, who heads Russomanno Criminal Law and is an Ottawa director of the provincial Criminal Lawyers' Association.
"The system is trying to manoeuvre in the absence of a real commitment from government. There is still chronic under-funding and there needs to be a culture shift in terms of making hard choices about which cases to prosecute," he says.
Statistics released by the Ontario Court of Justice — where more than 95 per cent of all criminal cases are concluded — show that neither the average time to disposition nor the number of court appearances has decreased in the province since the decision in Jordan.
For offences listed as "crimes against the person," the average time to disposition for the 12 months ending Sept. 30 was 191 days and an average of nine court appearances. That was up slightly from 2016.
The slowest cases to move through the system are sexual assault offences.
They were an average of 284 days and 11 court appearances to disposition in the 12 months ending Sept. 30.
Defence lawyer Stephanie DiGiuseppe says the lack of improvement is not a result of a lack of desire among any of the participants to make the system more efficient.
"Judges are being very vigorous. The problem is we don't have the resources," says Di­Giuseppe, a partner at Ruby Shiller Enenajor DiGiuseppe Barristers in Toronto.
In some jurisdictions, the Crown office has moved to "vertical file" management, where a specific prosecutor is assigned to a case at an early stage.
"I think vertical file management is very good. It provides accountability and we are getting more resolutions at an early stage," says DiGiuseppe.
Other regions, such as Ottawa, use a "team leader" format, which Russomanno suggests is not resulting in early decision-making by the Crown.
"We don't get a Crown assigned until shortly before the trial date. Sometimes, even a week before the trial, I do now know who the Crown will be," he says.
Both lawyers agree that outdated technology and the requirement for defence counsel to appear in person for court dates that will not deal with substantive issues is another source of frustration.
"Why are we not doing this by teleconference or video technology? It would cut down on inconsequential appearances," says DiGiuseppe.
As well, the daily volume of traffic and time it takes to travel from one Toronto-area courthouse to another "is sucking the life out of everybody," she adds.
Laurie Gonet, president of the Ontario Crown Attorneys Association, did not respond to requests for comment.
In the past, the association representing Crown attorneys in the province has also called on the government for more resources.
One change since Jordan is that Crown attorneys can now access disclosure online as soon as it is uploaded by police.
However, that has not resulted in more timely disclosure to the defence and the information is still generally downloaded to a CD or DVD, unless it is a complex case and then it may be put on to an external hard drive.
"Video disclosure seems to be a real problem," says Di­Giuseppe.
"I have waited six months to get video. There is no universal player format, and if you use a Mac, then 90 per cent of the time it won't play," she adds.
Jaime Stephenson, a criminal defence lawyer in Hamilton, says she encounters the same issues.
"We get disclosure on DVD when most computers don't have a DVD drive anymore. There are also delays in downloading it [by Ministry of the Attorney General staff].
We should be able to log on and have electronic access to disclosure," says Stephenson, who is also the Hamilton director of the CLA.
As well, she says, there are bureaucratic obstacles such as a prohibition on defence lawyers being able to bring their computers into the detention centre in Hamilton.
Instead, they have to make hard copies of any information they might want to show clients.
There is also a lack of consistency in the policies in each jurisdiction, says Stephenson.
When she asked for disclosure in a Toronto case to be couriered to her office in Hamilton, the request was refused.
"I gave them my courier number; I wasn't asking the province to pay," she says.
In Brantford, however, the Crown's office changed its policy and agreed to send her disclosure by courier.
Christine Lund, a Brampton-based defence lawyer and the Peel region director of the CLA, says the front end of the criminal trial process still needs significant improvement.
"A significant amount of time is wasted just waiting in line — waiting to pick up or check for disclosure, waiting on a list to speak to a Crown to have a pre-trial, waiting in a courtroom to speak to a matter. It is incredible that we are still operating this in-person cattle call system of running around a courthouse to hurry up and wait in a line to accomplish simple tasks," says Lund.
There have been some improvements at the Brampton courthouse, says Lund, as a result of a pretrial framework overseen by Justice Katherine McLeod.
"The intensive judicial pretrial process has demonstrated success by increasing early resolution of matters, reducing day of trial collapse and ensuring accurate time estimates to minimize trial continuations," Lund says.
As well, in some jurisdictions such as Ottawa, there are judges instead of justices of the peace handling bail hearings, as a result of a pilot project introduced by the former Liberal government.
"This has changed the culture of bail. It has been very positive," says Russomanno.