Several provinces are examining the constitutionality of a thorny area of the criminal code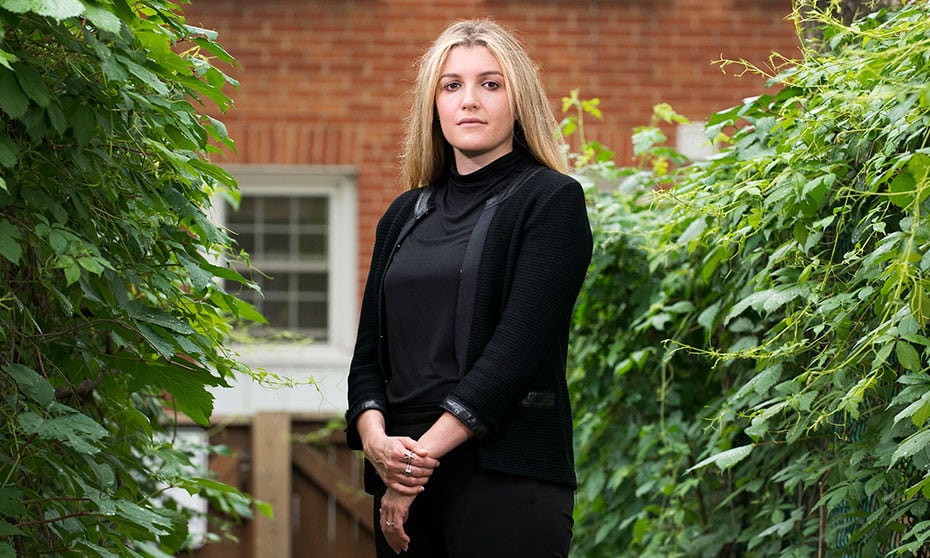 A thorny section of the criminal code has come to the fore this fall, with cases in several provinces examining the constitutionality of the extreme intoxication defence.
An Ontario case testing the constitutionality of s. 33. 1 of the Criminal Code is just one of a series of related cases across Canada, including ones in Alberta and Saskatchewan. Section 33.1 invalidates the defence of extreme intoxication akin to automatism in offences that have an element of assault or a threat to the bodily integrity of another person.
The Ontario case, R. v. Sullivan C64566; R. v. Chan C66588, was argued earlier this month and the decision is still under reserve.
The case will be one to watch for lawyers, who are seeing newer issues emerge from the 1990s-era restrictions on using extreme intoxication as a defence, says Stephanie DiGiuseppe, a lawyer for one of the appellants and a partner at Ruby Shiller Enenajor DiGiuseppe Barristers in Toronto.
"As we see more as more synthetic drug use and prescription drug use being the underlying cause of a person going into a state of automatism . . . . we see more litigation," says DiGiuseppe. "There is quite a bit of doubt from toxicologists and experts whether alcohol alone could put somebody into this state . . . . it's going to be very interesting to see what happens with this decision because in modern society, we are seeing more frequent use of more powerful intoxicating substances."
Although s. 33.1 has been in place for 25 years, there is a history of conflicting interpretations. Given the rare circumstances of such extreme intoxication, lawyers say they hope an appellate level decision in Ontario will provide guidance.
Henein Hutchison LLP's Matthew Gourlay, a lawyer for Chan, says "there's absolutely a need for clarity."
"Lower courts have been unanimous that section 33.1 infringes . . . . the basic, fair trial guarantees," says Gourlay. "The point of contention has been whether the law is nonetheless justifiable, as a reasonable limit on those rights in a free and democratic society."
Conflicting law
Lower courts have found that s. 33.1 violated ss. 7 and 11(d): " the right to life, liberty and security of the person and the right not to be deprived thereof except in accordance with the principles of fundamental justice," and "to be presumed innocent until proven guilty according to law in a fair and public hearing by an independent and impartial tribunal."
But courts have disagreed about whether s. 33.1 can be saved under s. 1 of the Charter, which guarantees rights and freedoms "subject only to such reasonable limits prescribed by law as can be demonstrably justified in a free and democratic society."
"Yet it appears that people continue to be convicted under 33.1 where their trial counsel, like Mr. Sullivan's trial counsel, didn't raise the issue of the constitutionality," says DiGiuseppe, who is representing Sullivan on appeal.
A 2018 Ontario Superior Court decision in the Chan case lays out several cases where s. 33.1 has been found unconstitutional (R. v. Dunn, R. v. Jenson, R. v. Cedeno, R. v. Fleming) as well as cases where s. 33.1 has been upheld under s. 1 of the Charter (R. v. Decaire, R. v. Vickberg, Dow v. R., R. v. S.N.).
The statute itself also has a sticky history, as Justice Cary Boswell wrote of the Chan case.
The Supreme Court found in R. v. Daviault, 1994 CanLII 61, that a state of automatism undermines the idea that an offence was voluntary and that there was intent. Nonetheless, the legislature responded to public outcry over the Daviault decision by creating s. 33.1 "to address the concern that an extremely intoxicated person could commit a violent offence and not be held criminally accountable for it," wrote Boswell.
"What do you do in when the Supreme Court says that something is unconstitutional when it's a common law rule — and parliament turns around and legislates the exact thing that the Supreme Court has said is unconstitutional?" asked Henein Hutchison LLP lawyer Danielle Robitaille, another lawyer for an appellant in the case. "I think that's what people will be reading for when the Court of Appeal releases its decision. And that'll be the big driver of the whole case."
All of this confusion came to a head with Boswell's June 26, 2018 decision in Chan, which found that s 33.1 was saved under s. 1 of the Charter. Days later on Aug. 2, another Superior Court Justice, Nancy Spies, decided in R. v. McCaw, 2018 ONSC 3464 that s. 33.1 is not saved under s. 1.
"It engages these really foundational principles of criminal law," says DiGiuseppe. "It will be an important decision for s. 7 and the principles of fundamental justice, and how those should be interpreted going forward."
Arguments against s. 33.1
"This is not just an ordinary, so-called drunk defence to manslaughter or assault or anything else," says Gourlay. "Normal drunkenness does not provide a defence to an offence that just requires a basic level of intent. This is extreme intoxication, akin to insanity or automatism, and that's a rare occurrence."
The Ontario cases deal with two appellants.
One attempted to commit suicide using a massive overdose of a prescription drug which had possible side effects of psychosis. But he did not die, instead entering a state of hallucination. At that point, he stabbed his mother, convinced she was one of the alien life-forms he had hallucinated about in past episodes of mental unwellness or drug intake.
The second appellant took magic mushrooms and drank beer during a gathering to watch a hockey game. Although he had taken magic mushrooms before and had never had any violent tendencies with drugs or alcohol, this time the drug had a different effect: At first, it had no effect at all, then, it triggered psychosis. He began speaking gibberish about God and the devil, and stabbed his stepmother and his father, killing the latter. An expert said it was possible he had a disease of the mind, an underlying brain injury from rugby concussions.
"One of the issues that came up is: If I take this drug as prescribed, and I know that this is a potential side effect, would I be caught under s. 33.1?" says DiGiuseppe. "It's an interesting practical example of a real unfairness in s. 33.1, that it could create criminal liability for you essentially following your doctor's orders. A lot of the issues with 33.1 come down to how broad it is."
Arguments for the constitutionality s. 33.1
But in its factum, the Crown argues that Canadians should not be "free to become so intoxicated that they are no longer accountable for their violent actions." The Crown argues that acts driven by delusions can still be voluntary and intentional.
"In each case, expert psychiatric evidence showed the appellants had no underlying psychotic disorder. Rather, their psychotic states at the time of the attacks would not have occurred but for their voluntary ingestion of drugs," the Crown's factum said. "First, assessed independently, self-induced extreme intoxication is an inherently dangerous, blameworthy act."
The Women's Legal Education and Action Fund also intervened in the case, noting that in all the diverging case law across the country, there has been little consideration to women's Charter rights.
"Many sexual assaults are committed in the context of intoxication, and drugs and alcohol are often a factor in sexual and physical violence against women," wrote LEAF of the case. "The records of the debates on Bill C-72, which ultimately enacted s 33.1, underscore that its objectives include both (1) ensuring the accountability of those who, in a state of self-induced intoxication, cause harm to others, and (2) protecting the security interests and equality rights of women and children."