Members include Norton Rose Fulbright's Walied Soliman and Sun Life's Melissa Kennedy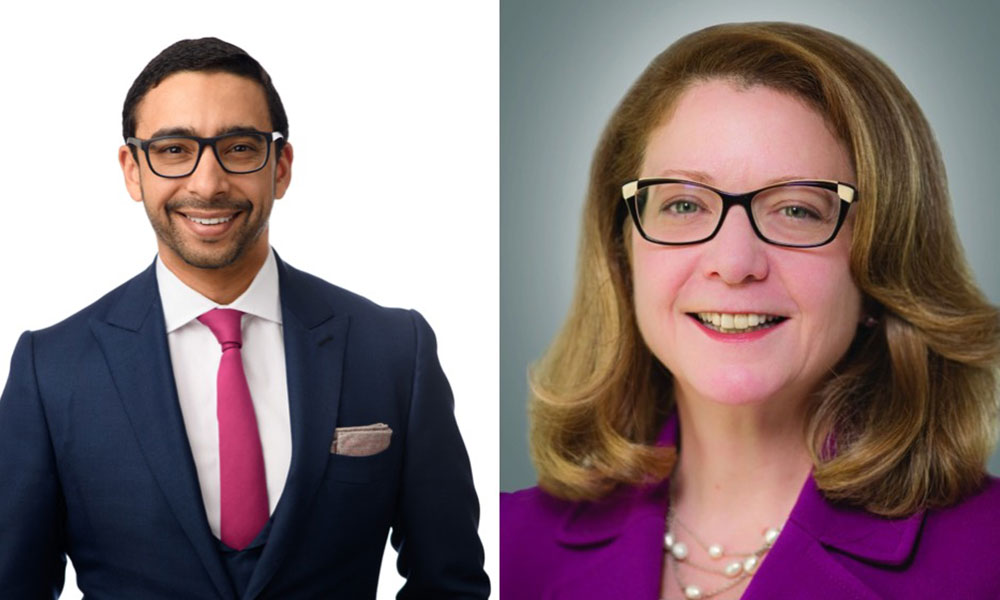 Ontario's capital markets modernization taskforce will include Norton Rose Fulbright's Walied Soliman, Sun Life's Melissa Kennedy, and Wesley J. Hall, who holds an honorary doctorate in law from University of the West Indies.
The taskforce was first established in Fall 2019 to review the regulations governing Ontario's capital markets sector, with the aim of transforming the sector's regulatory landscape for the better, states a news release from the provincial government. Supported by experts and stakeholders from the different areas of capital markets, the taskforce will be advising Ontario's Minister of Finance, Rod Phillips, on how to improve the economy.
Soliman is chairman of Norton Rose Fulbright Canada LLP and co-chairman of the firm's special situations team. With a practice focused on corporate law, M&A and securities, he has been recognized by Canadian Lawyer and Lexpert. He was also recently honoured as the 2019 Global Citizen Laureate by the United Nations Association in Canada for his contribution to the advancement of diversity across the country's business landscape.
Kennedy, Sun Life's executive vice-president, chief legal officer and public affairs, has likewise been appointed. After working for law firms Fasken Martineau DuMoulin LLP and Kelly Affleck Greene, she went on to hold leadership positions in the Ontario Securities Commission and the Ontario Teachers' Pension Plan. She also served as vice president and associate general counsel at CIBC for over five years. She has been recognized as one of "Canada's Most Powerful Women" by the Women's Executive Network.
Other members of the taskforce include Rupert Duchesne, former CEO and director of Aimia, and Cindy Tripp, founding partner and former managing director of GMP Securities L.P.
Hall, another appointee to the taskforce, is founder and executive chairman of Kingsdale Advisors. With more than two decades of experience in corporate governance and shareholder communications under his belt, he received a JD honoris causa from the University of the West Indies, Mona in 2017.
The taskforce will also be helping to advance the "extensive burden reduction work already undertaken by the Ontario Securities Commission."