'Irreparable harm' not founded on mere speculation: Ontario Superior Court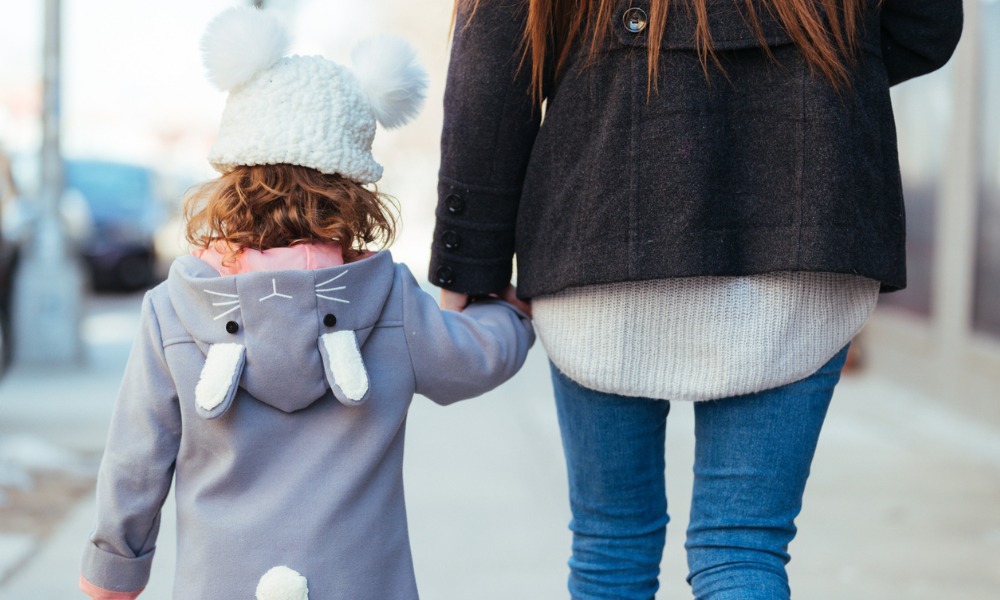 The Ontario Superior Court has ruled that in a motion for stay pending appeal, the irreparable harm caused to the moving party must not be founded on mere speculation.
In La Fontaine v. Maxwell, 2023 ONSC 91, James Maxwell and Lynne La Fontaine separated after 11 years of marriage. They have three children together. Under a separation agreement, Maxwell was required to pay child and spousal support, but he failed to comply with his obligation. As a result, La Fontaine sued Maxwell. The parties ultimately agreed to have their claims determined through a private arbitration process.
The parties took nearly nine years before they reached an arbitration hearing because of the complexity of the issues involved and Maxwell's failure to comply with his obligation to provide full and frank financial disclosure. After a 23-day hearing, the arbitrator required Maxwell to pay La Fontaine retroactive and ongoing child support.
Maxwell appealed, alleging that the arbitrator committed an error in mixed fact and law. He also sought to stay the award which required him to pay lump-sum retroactive child support and interests. The Ontario Superior Court pointed out that even if Maxwell were fully successful in his appeal, he would still be required to pay at least $500,000 in retroactive child support and costs.
No irreparable harm caused
The court dismissed Maxwell's motion for a stay order because he failed to discharge his burden of proving irreparable harm on him if a stay was not granted.
The Supreme Court of Canada's case law provides a test for granting a stay pending appeal. The court must be convinced that there is a serious question to be tried, the moving party will suffer irreparable harm if the stay is denied, and the balance of convenience favours granting the stay.
The Ontario Superior Court emphasized that irreparable harm cannot be founded on speculation. "The evidence must be sufficient to support a finding that the moving party would suffer such harm, not that it is merely likely," the court said.
Maxwell asserted that he would suffer irreparable harm to his personal and business finances if the court denied his request for a stay. He claimed he did not have liquidity in his personal assets or business to satisfy any meaningful portion of the arbitration award or the costs award.
Contrary to Maxwell's stand, the court observed, "The strength of Mr. Maxwell's evidence with respect to his ability to pay the arbitration and costs awards is significantly weakened by the arbitrator's many, very damaging factual conclusions in relation to his deception, manipulation, uncooperative behaviour, refusal to make full financial disclosure, blameworthy conduct, and attempts to obfuscate his income and avoid his financial obligations to the parties' children."
The arbitrator found that Maxwell had intentionally misled his accountants, his expert and counsel, and La Fontaine's expert and counsel regarding his actual financial circumstances. Maxwell's assertion that he did not have liquidities in his personal assets or business interests with which to satisfy the award was undermined by several factors, including the fact that he is both a trustee and beneficiary for two family trusts and he is the owner of a luxurious home in Rockcliffe Park, a $4-million vacation home in Florida, and a lavish cottage in Lac McGregor in Quebec.
Based on the records, the court found that Maxwell was in a good position to immediately satisfy the child support arrears he was required to pay as required by the arbitration award and that doing so would not cause him irreparable harm.
The court said, "Mr. Maxwell is undoubtedly a very wealthy man, and there is no doubt in my mind that he has access to significantly more financial resources than what he claims before this court."
Balance of convenience
The court further ruled that the balance of convenience favoured La Fontaine rather than Maxwell. The court said the evidence established that La Fontaine had depleted capital and incurred significant debt due to Maxwell's failure to pay proper child support since the parties separated in 2000.
The court also observed that La Fontaine had to borrow significant sums not to pay for litigation costs and the children's expenses over the years. Her only significant asset is her modest home encumbered with a $395,000 mortgage and a $200,000 collateral mortgage in favour of her former lawyer as security for outstanding legal fees.
On the other hand, the court found no harm or inconvenience to Maxwell, considering the luxurious properties he owns that he could encumber or sell to satisfy the award.
The court ultimately ruled that a proper balance would be struck by requiring Maxwell to pay the arbitration award of $1,887,168 while granting a partial stay of his obligation to pay the costs award pending the outcome of his appeal.