Female former Mounties bring action over benefits. Pension plan sponsors need to work a human rights check into their compliance reviews, says a Toronto lawyer.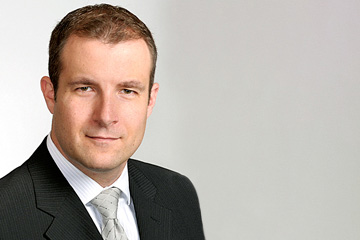 Pension plan sponsors need to work a human rights check into their compliance reviews, says a Toronto lawyer.
In the recent case of
Fraser v. Canada (Attorney General)
, Federal Court Justice Catherine Kane ruled against a trio of retired Mounties who claimed the RCMP's pension plan discriminated against them on the basis of sex and parental status.
Despite the result, Sean Sells, a Toronto labour and employment lawyer with a focus on pension litigation, says similar claims are on the rise and employers can guard against them by taking a proactive approach to human rights issues.
"Administrators or sponsors will often treat pension standards and income tax legislation as the guiding factors for plan terms, but to me, it's not enough any more to say that you're in compliance with the Pension Benefits Act," says Sells, counsel to the Toronto office of Hicks Morley Hamilton Stewart Storie LLP.
"You need a holistic approach, and as cases like this indicate, the plan has to be reviewed through a number of lenses, including a consideration of whether the terms meet the Human Rights Code."
Those who fail to perform a thorough review of potentially discriminatory plan terms are taking a big risk, he says, thanks to the financial consequences of an unfavourable court or human rights tribunal ruling.
"Whether you're a public or private employer, complaints about the terms of the plan are not really about the treatment of any single individual. The outcomes have the potential to apply to a significant number, if not all, of the plan members," says Sells. "Administrators have a fiduciary obligation to act with an even hand to all members, and if they're found to have acted in a discriminatory way, the financial repercussions can be huge, particularly as the size of the plan gets bigger."
However, plan sponsors can comfort themselves in the knowledge that discrimination claims are increasingly tough to establish, according to Sells.
"When it comes to the terms of pension plans, administrators necessarily draw lines, distinguishing members on the basis of age, employment status and years of service, among others," he says. "Even if you can identify differential treatment of a particular group, it doesn't mean that it's discriminatory."
"It's an uphill task to prove discrimination in a pension, particularly on the grounds of gender or family status," agrees Toronto pensions lawyer Ari Kaplan. "The RCMP case is just one in a long line of cases that have been unsuccessful."
The female former Mounties first complained about their treatment back in 2000 after realizing they would not be allowed to "buy back" full-time pension benefits for the years they spent in job-sharing programs following their return from maternity leave.
Had they taken a leave without pay over the same period instead of working reduced hours, the RCMP's rules would have allowed the women to buy back the full-time benefits by making retroactive payments. Instead, they said they were left with a reduced income in retirement because the plan only counted their part-time hours for those years of service.
Grievances filed over the rules were backed by the External Review Committee, an independent tribunal tasked with adjudicating RCMP disputes, but then dismissed in 2010 by the police force's commissioner, who is not bound by ERC decisions.
The women brought the Federal Court action in 2014, alleging that the legislation regulations governing the RCMP pension plan violated s. 15(1) of the Canadian Charter of Rights and Freedoms.
According to Kane's decision, the vast majority of job-sharing RCMP officers are women. Of those people, more than 60 per cent did so because of childcare responsibilities. But the judge dismissed the claim all the same, noting that "not all adverse impacts are discriminatory."
"The impact on their pension benefits is not because they are women or because of their parental status. The impact on their pension benefits is because they worked part-time," Kane wrote in the June 9 decision. "Their pension reflects their part-time status just as it would for anyone who worked part-time at some point in their career."
Kaplan, the principal at Kaplan Law, says the judge's decision demonstrates her sympathy with the former Mounties' plight.
"The judge clearly recognizes this was an important public policy case, and that is emphasized by the fact that there were no costs ordered," he says.
"The reality is that women continue to face barriers in the work place, many of which are due to the daunting challenges of balancing family and career," Kane wrote.
"That the Applicants found a way to meet the challenges and later returned to full-time duties and had long careers in the RCMP is an example of more flexible arrangements that now exist to respond, to some extent, to these challenges," she added, before commending the women for pursuing the litigation "to raise awareness about the need for employment policies and legislation to continue to evolve to better meet the needs of women and parents in the work force."
Paul Champ, who acted for the women at the Federal Court, says the decision has now been appealed.
"We thought we had a good case, but, unfortunately, the judge took a different view," says Champ, the principal at Ottawa litigation boutique Champ and Associates.
He says his disappointment was tempered by the amount of support his clients have received from within the RCMP.
"Many in leadership positions have backed them, and the RCMP's legal defence fund also supports the case," he says. "Although the RCMP remains about 75-per-cent male, it showed there is broad support for the claim. We're just hoping the courts and the government will listen at the next level."
Gregory Tzemenakis, a Justice Canada lawyer who acted for the Crown in the case, declined to comment due to the pending appeal.
Champ says his clients were mischaracterized as part-time employees, noting that the federal RCMP Act does not provide for part-time officers. Instead, he says, they should be seen as full-time employees who temporarily reduced their hours.
He says a combination of legislative action, litigation and voluntary sponsor-led overhauls have helped eliminate some of the most blatant forms of discrimination in pension plans over the last few decades, but he adds that there remains work to be done.
"What we believe we have found here is that there remain some residual issues in plan design that continue to put up barriers to full equality for women in the workforce," Champ says. "If you temporarily leave the workforce, you shouldn't suffer a reduced pension as a result."
Kaplan says plan sponsors should have a mechanism for advising members about what effect changes in their current employment could ultimately have on their future retirement income.
In the RCMP case, Kane's decision notes that the women did not dispute signing memorandums of understanding that laid out the terms and conditions of their job-sharing arrangements.
However, they also claimed they received conflicting advice from pay and benefits advisors regarding their pension status and ability to buy back full-time benefits for the period.
"In the pension context, I always like to say that fulsome and transparent disclosure of the consequences of a particular voluntary choice by a plan member is often the best way to insulate an employer or administrator from a lawsuit," Kaplan says.