Ontario's Youth Justice Committee program is expanding into all court jurisdictions in the province, which is a course that should be encouraged and continued, according to criminal defence counsel.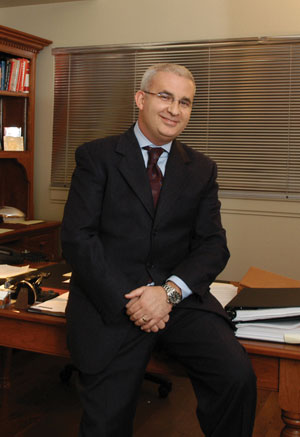 The program was created as an alternative to prosecuting youth - those in the 12- to 17-year-old age group - who have committed first-time offences such as mischief, theft, or causing a disturbance.
It aims to bring together the teens, their parents, victims, and trained volunteer members of the community to work out an appropriate way for the young person to make amends, such as through community service, apologies, curfews, or paying back the victim and community.
Young people can be referred to the committee by police before a charge is laid, or by the Crown afterwards, and must be willing to participate in the program, be aware of his or her rights, and prepared to be accountable. The Crown and police also provide ongoing support to the committees.
The committees were originally set up as a pilot project in 1999 in six Ontario locations including Toronto, and were expanded in 2001, 2004, and 2006. According to the government, all of the 54 court jurisdictions in the province will now be able to deal "more effectively with young people in trouble with the law."
The latest expansion will see the committees move into areas such as Stratford, Goderich, Picton, Napanee, Gore Bay, Parry Sound, Cochrane, and Dryden.
Joseph Neuberger, a criminal lawyer with Toronto firm Neuberger Rose LLP, says that he has not had much contact with the committees, as most of the dialogue in the youth courts is between the Crown attorney and defence lawyer.
He adds, however, that a trend over the last 10 years has been to try to deal with less serious crimes alleged against young people more creatively by having youths take responsibility for their actions without giving them a criminal record.
"Encouraging a non-judicial sanction, encouraging something that does not go to trial, that somebody does not have to plead guilty to for less serious offences is extremely important, especially at such a young age," he says.
"The promotion of responsibility and rehabilitation without stigmatizing the youth is laudable and I think it works, and with most of the youth that we've dealt with at that level of offences, they're not coming back," he says.
Neuberger says he would also like to see the same tactic employed with some of the less-serious criminal cases for adults.
Between 1999 and March 2007, the program has had 9,100 referrals and more than 80 per cent of people involved in the program had no further contact with the justice system after one year, according to the ministry.