Four years after their firms identified them as strong performers, a group of women lawyers continues to move up the ranks of the profession thanks in part to ongoing mentorship and an increased focus on retention efforts.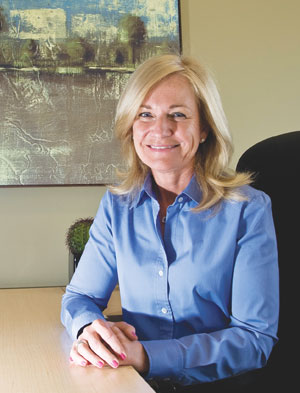 In 2009, career coach and former litigator Sheena MacAskill surveyed the work-based behavioural tendencies of a group of 23 women lawyers singled out as high achievers by their firms.
The original group from 12 small and large firms included women in their fifth to eighth year of practice who had just entered partnership or were on the cusp of doing so. Of the group, half were litigators and the other half were corporate lawyers. Some were married, others were single, and some had children.
Following up on the women in 2013, MacAskill says 20 of the survey participants remain in private practice and of that group, 19 are partners in their firms. Of the other three, two are in-house counsel and one is prosecuting.
The numbers, says MacAskill, speak to the resilience and skill sets of the lawyers surveyed.
"I was surprised in the context of the general discussion about retention of women but when I think about why these women were selected in the first place back in 2009, it shouldn't have surprised me because they were high performing four years ago and I was just delighted to see that most of them have advanced into equity partnership and they remain in private practice," says MacAskill.
Although the original survey found similarities among the participants' work-based tendencies and past leadership experience, for an overwhelming number of lawyers, having a mentor as a champion was the most crucial step on the path to partnership.
Four years later, mentorship continues to be one of the factors helping the group to push higher.
Tara Parker, an entertainment lawyer with Goodmans LLP who made partner in 2009, says she has benefited from having mentors not just with the power to promote but also those with access to different types of work or opportunities to build skills.
Michelle Laniel, who was a senior associate at the time of the original survey and has since become a partner in the financial services group at Blake Cassels & Graydon LLP, also points to her mentor, a senior partner at her firm, as key to her success.
"He has entrusted me with a great deal of responsibility, always made me feel part of the team even being a young articling student and young associate," she says.
While it's hard to generalize why this group of women lawyers has remained so successful, Laniel, who has also had two children since the 2009 survey, says the combination of firm-based encouragement as well as a supportive family has likely helped many continue to practise law.
Since the original survey, participant Wendi Locke, a partner in the business law group at McCarthy Tétrault LLP, has joined the full partnership and assumed responsibility for the associates in her department in Toronto.
Over the last four years, Locke says firms have dramatically boosted the conscious effort to take diversity into account when making decisions.
"This is sort of connected to the firms' willingness to try to address the issue of retention of women in law firms and it's trying to promote programs or opportunities to get together and discuss issues that affect women that may be different from the issues that affect men," she says.
But while the results of the survey didn't surprise Locke, she says there's still a lack of senior women partners at most firms who can be role models to those who have achieved partnership.
She points to a couple of possible reasons why there are still few women among firms' senior ranks. One involves the intersection of family obligations and the demands of a legal practice. The other is the notion that women may feel as though they're perhaps unintentionally not getting access to opportunities to the same extent as their male colleagues.
But her firm, she says, has been working hard to peel away any unconscious bias through internal training.
"There's been more of a conscious effort to recognize where there are opportunities to be handed out to ensure that procedures or the process for handing those out is fair," she says.
For her part, Laniel says she has had lots of role models. She notes most of the senior women partners she knows are mothers who gave her lots of advice on balancing family and work life. "I would say that there are a number that I do look up to and would like to model after," she says.
Ultimately, achieving partnership is just the beginning, says Locke. Similar survey results in five or 10 years, she says, will be the real test of whether the participants can maintain the pace over time and whether partnership is really the career they expected.
"It's nice to be an up-and-comer and to be perceived as a successful person who has a lot of promise. It's another thing to deliver on that promise and that goodwill and that faith and the resources that people put into you," says Parker.
"In order to do that and to stay successful, you can't rest," she adds.
"You have to continue to go out there and speak and write and build and maintain relationships and cultivate mentors and be a mentor in turn."
For more, see "
Survey probes secrets of successful women lawyers.
"