Lawyers say proposed amendments to the Construction Lien Act to use adjudication in construction disputes could create more work for lawyers.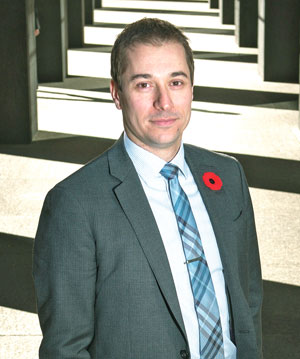 The provincial government is looking to reform the act for the first time in 33 years in a modernization effort.
Among the proposals of a report commissioned by the provincial government — called "Striking the Balance: Expert Review of Ontario's Construction Lien Act" — is a requirement that interim adjudication be used to speed up dispute resolution in mid-project squabbles. If adopted, lawyers say this could lead to more work for lawyers earlier in the process.
"This is effectively short turnaround-time mediation with higher stakes because a decision is going to be made and it's going to be binding," says Todd Robinson, a construction lawyer with Cassels Brock & Blackwell LLP, who has been involved with the consultations involving the proposed changes.
"So I think this is going to result in a lot of clients, who want to trigger adjudication, retaining litigation lawyers that they may not have retained until a later stage in the project."
Currently, disputes are often litigated at the end of a project, when evidence is often no longer fresh.
The new proposed adjudication process is based on a model that has been used in the United Kingdom over the last 20 years. In that model, any party to a contract has the right to refer a dispute to adjudication.
"Adjudication worked, and quickly took root," the report said of the process used in the U.K. "It is now used internationally in a wide range of contexts, sometimes to resolve interim payment disputes, and sometimes to resolve disputes of much broader scope."
Under the proposals, any parties to a construction contract, whether they are owners, contractors or subcontractors, will be able to file for adjudication. Adjudicators would be engineers, architects, accountants, lawyers or quantity surveyors who are independent from the dispute, have seven years of relevant experience in the construction industry and complete a training course. The provincial government would select a group of initial adjudicators until a training and qualification system is developed. Neil Abbott, a partner at Gowling WLG, says the proposed adjudication model for Ontario would have limits on what you could adjudicate, unlike the U.K. model, which has no limit on the type of issue.
In Ontario, adjudication would be limited to the valuation of work and materials, monetary claims, a claim in relation to securities, set-offs and deductions, as well as delay issues.
"This potential limitation could give rise to jurisdictional arguments as counsel may rightfully claim that an issue is not proper for adjudication on the basis that the payment dispute is really derived from a negligence or impact claim," says Abbott.
At the moment, there is no statutory requirement in Ontario to adjudicate and it is hoped that introducing adjudication to the process could remove the gridlock that plagues construction projects when unresolved disputes between parties grind them to a halt.
The report said that many who participated in the consultation process criticized the current dispute resolution process as too lengthy and expensive.
"The great benefit of adjudication lies in its potential to quickly unlock contractual gridlock in regards to issues such as disputed change orders, and set-offs, allowing funds to flow promptly down the contractual pyramid," the report said.
Under the proposals, adjudicators will issue interim binding decisions within 28 days so that parties can continue work on the project but can also revisit the issue once the project is finished through further litigation or by appealing the decision to the courts.
Lawyers say this will bring a lot of the dispute resolution and litigation to the front end of projects rather than the back end.
"It's meant to break the logjam of project disputes, where parties just stop working because they can't figure out how to go forward in harmony," says Robinson. Lawyers Bruce Reynolds and Sharon Vogel, of Borden Ladner Gervais LLP, who wrote the report, were not available for an interview.