Ban on non-compete-agreements and right to disconnect policy already the law in many cases: lawyers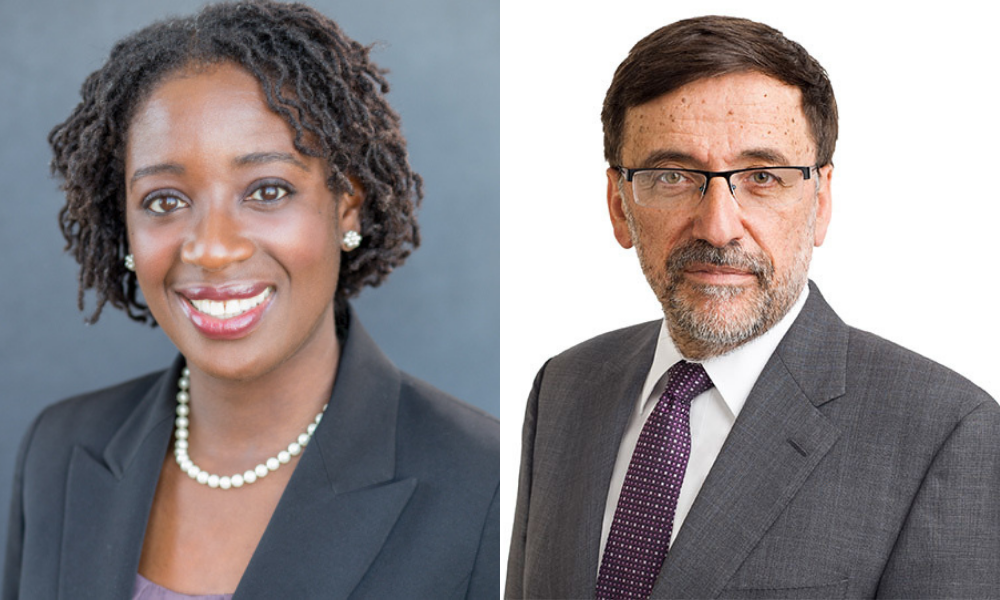 While Ontario's recently enacted workplace legislation includes a requirement employers develop a policy related to the right to disconnect after work, as well as a prohibition – with some exceptions – on non-compete agreements, these standards were already available to many workers under the Employment Standards Act (ESA) and common-law, say lawyers.
Ontario's Working for Workers Act was introduced in October and received Royal Assent Dec. 2. Minister of Labour, Training and Skills Development, Monte McNaughton, said the changes would "rebalance the scales and put workers in the driver's seat," attract talent to the province and ensure "labour laws keep pace with the acceleration of new technology, automation and remote work."
Among its provisions, the law requires employers with 25 employees or more to have a written policy about employees disconnecting after work. It also prohibits non-compete agreements, with exceptions for certain c-suite executives and when the business is being sold. Non-compete agreements restrict employees leaving a company from taking new jobs within the same field of business. According to the province's announcement, Ontario is the first jurisdiction in Canada to ban non-compete agreements and "establish policies that help workers disconnect from their employment responsibilities."
Despite the mandate that workplaces develop policies on the issue, a right to disconnect is not new, says George Vassos, labour and employment lawyer with Littler LLP.
"Some people are making this out to be like brand-new and novel, as if nothing pre-existed. Nothing could be further from the truth."
"We have an Employment Standards Act. And in a sense, we've already had rules for many, many years that effectively deal with disconnecting from work," he says.
The ESA provides two-weeks' vacation in the first five years, and three weeks after five years. There are also public holidays. Those are about shutting down and disconnecting, says Vassos. The same goes for hours-of-work and overtime rules. To require an employee to work more than eight hours per-day, there needs to be a written agreement.
There are also provisions under the ESA that require employers to ensure that, for every week, workers get 24 consecutive hours free from work.
"We already have a regime that deals with vacation time, holiday time, hours of work, hours free from work – that's already there."
But not subject to these ESA requirements are professions such as doctors, lawyers, accountants, architects, IT professionals and others. Supervisors and managers are also not subject to hours-of-work rules. Human resources and employment lawyers must determine how to devise a policy for disconnecting from work, the starting point of which being an understanding that they have two groups under different legal regimes, says Vassos.
"That's the tricky part," he says.
While a policy on disconnecting after work is progress, Hermie Abraham, employment lawyer and owner of Advocation PC, says a "far more impactful policy" would be if, written into the ESA, there was a standard that said employers could not contact employees during their personal time.
"The only change in this this legislation is requiring employers to create a policy," she says. "It doesn't mean that they have to follow the policy. All they have to do is create a policy. And so, I don't feel that the right to disconnect has that much teeth to it."
The government "walks a fine line" in balancing the interests of employees and employers, says Abraham. And to Ontario's credit, the province is the first jurisdiction in Canada to enact this type of policy, she says.
"I think it is very progressive. I think that what I would like to see, as a second step, actually creating a standard… If an employee is not actively working, then there is no requirement for them to have to check their emails and their phones to be able to see if they have to communicate with employers."
Now that a policy is required, and policies are like "pseudo laws" within workplaces, there could be a common-law argument available if an employer failed to adhere to their right-to-disconnect policy, says Abraham.
"I think that it's a good step in the right direction, and it remains to be seen how it will roll out in the coming months."
While the requirement will keep human resources, senior executives and employment lawyers busy, Vassos says he does not think there is going to be a "one size fits all" with respect to the policy. The government has yet to release regulations on its content, he says.
As for non-compete clauses, the clear declaration that they are unenforceable in most cases will be positive for employees seeking new work opportunities, says Abraham.
"Employees really have a short amount of time to find new work when they are dismissed, especially on a without-cause basis. It's unreasonable for them to be further limited in their job search."
Under common law, in most cases and especially for non-executive or non-fiduciary employees, non-competition clauses are unenforceable, says Abraham. But employers still put them in contracts, either because they are unaware or believe their employees are unaware, she says.
"The fact that, now, there is a clear declaration that these clauses are unenforceable for non-executive employees, it's good because it puts a lot of teeth in them," says Abraham. "And I think it basically allows employers to change their contracts, because with it being a standard and not just a common-law right – similar to minimum wage – employers are not going to try go against the standard."
"I think it's great. It does help employees with their job prospects, and I think it definitely helps society at large when people are able to move around as they want to and have remunerative work at places of their choice. So that is a positive."
When the province initially introduced the Act, the prohibition on non-compete agreements did not contain an exception for chief executives, which was surprising, says Vassos. If a person at that level of the organization leaves and goes to a competitor, that person knows everything about the business, its strategy and pricing and that can have serious consequences, he says.
The prohibition retroactively applies to Oct. 25, when the bill was introduced and does not impact non-compete clauses signed before then.
"There's going to be litigation, presumably, about who is or isn't an executive and falling within the exemption," says Vassos.
But just because an executive qualifies for the exemption, that does not mean a court will find the agreement enforceable. The court will make that determination based on reasonableness, which has always decided the enforceability of non-competes, he says.
"The length of the clause, the geographic scope of the clause, the subject matter of the clause – those issues are still in play. Whether we're talking about a non-compete after October 25, or a non-compete before October 25, we will still have litigation over enforceability."