In a profession as document-driven as the law, the idea of a paperless office can seem daunting at best or simply inconceivable at worst.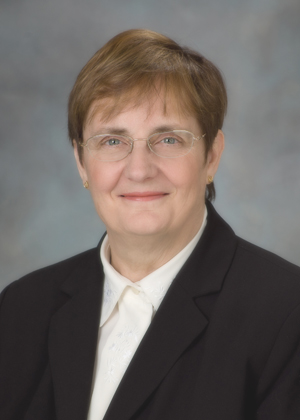 For Donna Neff of Neff Law Office Professional Corp., it was practical considerations at her office in Stittsville, Ont., that finally convinced her to make the switch in 2006.
"The basement was filling up," she said. "Storage cost was my No. 1 reason."
Despite initial doubts and some pushback from staff, four years later the centrepiece of Neff's wills and estates practice is a very complex and expensive scanner.
"We love it," she said. "It cost close to $4,000 but it can scan 40 pages per minute, and you can e-mail it straight to the person who will file it. It's a printer, fax, photocopier and it's very fast."
Speaking at the Law Society of Upper Canada's recent Solo and Small Firm conference at Osgoode Hall, Neff attempted to recruit an audience of small-firm practitioners to the paperless bandwagon, one she said is growing all of the time.
The initial outlay on equipment puts off many lawyers, but according to Neff, the savings in administrative costs and reduced need for staff in a paperless office can easily cover the cost of the transition.
"You have to remember that you pay salaries every year, so you're going to save money over and over," she said.
Victoria Starr, a family lawyer from Toronto, tells her clients up front that all of her documents are electronic. She noted her own paperless practice allows her to transport all of her files without lugging around boxes of physical files.
"I can access any of my files from the courtroom," she said. "It's essentially your whole filing cabinet."
Neff has reaped the benefits of remote access even further afield than the local courthouse by running her office from as far away as South America.
But with paper out of the equation, Neff has still found a way to fill her desk. Every employee in a paperless office needs a personal scanner, she said, adding she also recommends an additional monitor for computers.
"You've got to have two monitors at least because it mimics the way you work with paper when you spread the sheets out in front of you. I'd love to go to three but I don't have the time to figure out the technology for it. The more real estate the better."
But she and Starr warn against rushing into a decision. Without a shared and consistent filing system, a paperless office can cause more problems than it solves, and while lost paper files can be troublesome, a computer malfunction could be disastrous with electronic documents.
"If you're not using two or three forms of backup, don't go paperless," said Neff. "You'll be committing professional suicide."
Starr added: "Especially if you're like my office, where you're throwing the paper out eventually, you've got no safety net."
The emphasis on new technology was a theme that surfaced throughout the conference, which is now in it's fifth year. It's perhaps not surprising considering that co-chairs Neff and Dan Pinnington are also heavily involved with the American Bar Association's annual TechShow.
Pinnington, director of PracticePRO, said the conference helps small-firm lawyers who don't always have time to catch up on the latest advances.
"Technology can be downright frustrating at times, even for those of us who are more technologically literate. So we want to help you get more out of technology, have fun, enjoy it, and make you more productive so you can have more time off to rest and relax."
But it's not just about making life easier for lawyers. Pinnington noted technology could also help small-firm practitioners improve their time management and communication, issues LawPRO lists as two of the biggest factors causing claims against lawyers.
Richard Ferguson, a small-practice lawyer from Alberta, said small firms must embrace technology to avoid losing ground in a competitive market.
"The question is how tech-savvy can you afford not to be. New calls are using it to their advantage."
In the opening plenary session, he highlighted a number of online tools for reducing costs and improving efficiency, such as
faxcompare.com
and
comparemydocs.com
, which allow users to combine and compare multiple versions of a document.
Many of the choices, including truecrypt.org, a service that can encrypt files, folders or even a whole hard drive, are free.
However, he also warned the audience there are potential pitfalls in embracing technology.
"Never forget the training element because you can spend all kinds of money on software and hardware but if you don't know how to use it, it's all just a waste of money, a black hole," he said, noting they should also beware of getting carried away.
"Do not be your firm's IT person. Sometimes you have no choice but keep in mind you can hire someone to do that stuff for a lot less than you should be able to charge your client."