To understand what Uber is doing, look to UK and California, says Alexandra Monkhouse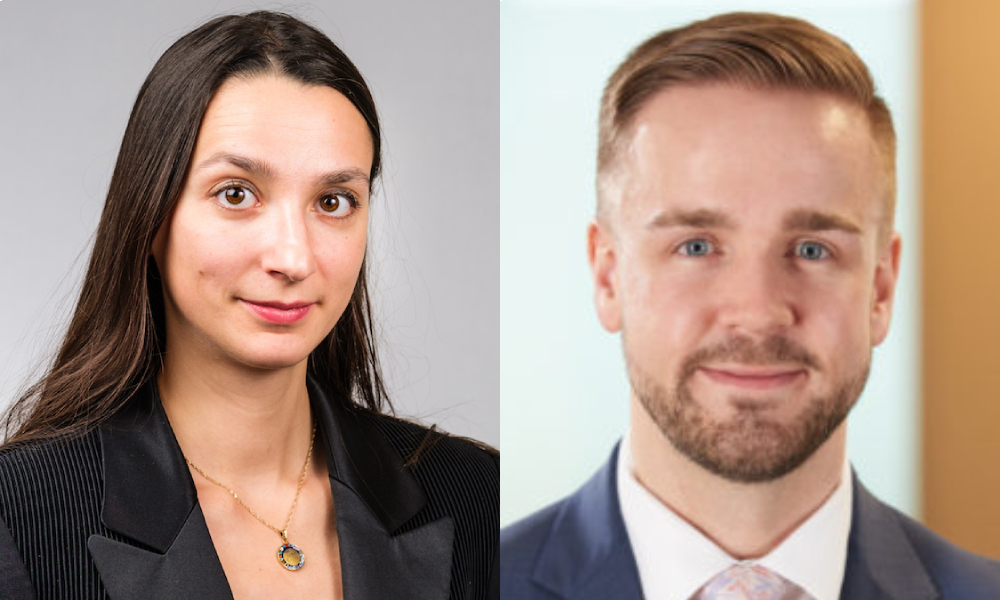 In a recent pitch to provincial governments, Uber Canada is advocating for new benefits and protections for app-based gig workers. While the proposal is presented as a pandemic-inspired commitment to enhance the livelihoods of vulnerable workers, employment lawyers and unions see it as a feint to duck the classification of their drivers as employees, entitled to minimum employment standards under the Employment Standards Act.
According to Uber's proposal, called Flexible Work+, the COVID pandemic has brought attention to Canada's "unfair labour system in which some workers get benefits and protections while others do not." The company says it is lobbying provincial governments to "set a new standard that combines the freedom of independent work with new benefits and protections."
"There is essentially this big debate in Ontario already, whether [Uber drivers] are employees or independent contractors… they want to ensure that they're not pigeon-holing themselves into getting closer to the employee outcome," says Alexandra Monkhouse, a lawyer at Monkhouse Law Employment Lawyers. "That's why they're trying to get the government on board."
Uber is calling on governments to require rideshare and food delivery apps to provide workers with contributions for paid time off; health, vision or dental insurance; tuition and education expenses and retirement savings. The company also said the apps should provide additional training and tools, so drivers and couriers "feel safe and protected."
Alongside their requests, Uber has included a few examples of how they are "leading the way on change." The company will improve worker representation by engaging more with workers and will improve earning transparency so workers know what they can expect to earn. The company also promises to "invest in lifelong learning" for their drivers and delivery people.
"Uber has framed its proposal in its public announcement as asking the province to require it to provide certain benefits. However, what Uber is, in fact, doing is they are lobbying Ontario and the other provinces to exempt drivers from employment standards," says Joshua Mandryk, a labour lawyer at Goldblatt Partners LLP.
"Uber could provide these benefits right now. Uber sort of insinuates in its messaging that it somehow can't provide these benefits right now, when there's nothing at law that prevents it from doing so," he says.
In a statement to Law Times, Uber's senior vice president Andrew Macdonald said 81 per cent of drivers and delivery workers the company surveyed preferred the Flexible Work+ and its Independent Contractor model over employee designation.
"Flexible Work+ is a proposal that offers benefits and protections to app-based workers, while keeping the flexibility that they need. But what is important is what the drivers and delivery people say they value," said Macdonald.
The United Food and Commercial Workers Canada said Uber's lobbying efforts are a "cynical ploy" to evade labour laws and maintain control over its workers.
"This is deeply concerning. And this is an entirely wrongheaded approach," says Mandryk. "The government should not be creating a permanent underclass of workers, it should not be trapping Uber couriers and drivers into sub-minimum wage, precarious employment. It should be taking steps to support and enforce their rights."
To understand what Uber is doing in Ontario, it is important to also look at the UK and California, says Monkhouse.
The Ontario Federation of Labour said Uber's efforts in Canada are an export of their strategy in California's Proposition 22 – the App-Based Drivers as Contractors and Labor Policies Initiative – in which Uber and other gig employers spent USD$224 million lobbying the State government to designate app-based rideshare and delivery drivers as independent contractors. The proposition also adopted labour and wage policies specific to app-based drivers and companies.
On Feb. 11, four app-based drivers and the Service Employees International Union filed a lawsuit to have Proposition 22 declared unconstitutional and unenforceable.
Then on Feb. 19, the UK Supreme Court ruled that Uber drivers are classified as workers, rather than self-employed, and entitled to holiday pay, minimum wage and automatic enrolment in a workplace pension scheme. The decision affected the county's 70,000 Uber drivers.
"Uber drivers and other gig workers in Ontario and across the country and in fact around the world are fighting for their workplace rights, and they're winning," says Mandryk.
Uber's actions also come as the Ontario class action Heller v. Uber Technologies Inc. is still pending. Uber drivers brought the $400-million class action to argue they are employees, not independent contractors, and entitled to benefits under the Employment Standards Act. The class action was side-tracked as a dispute over the arbitration clause in Uber's contract with drivers went all the way to the Supreme Court of Canada. The clause required disputes between drivers and the company be dealt with in the Netherlands, for a US$14,500 fee. Monkhouse acted for the intervener, Don Valley Community Legal Services, in the case.