Many observers saw the sister cases of
Dell Computer Corp. v. Union des consommateurs
and
Rogers Wireless Inc. v. Muroff
as a brake on plaintiffs' efforts to get class actions into court by way of challenges to mandatory arbitration clauses.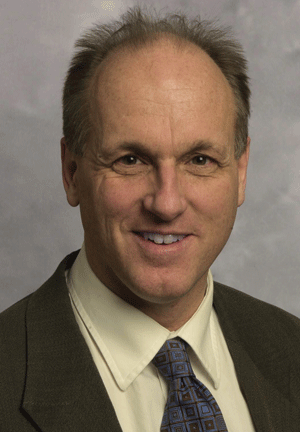 But decisions by motions judges in Ontario and British Columbia have gone a long way to limit impact of the Supreme Court rulings to the civil law province of Quebec.
Both Dell and Rogers involved plaintiff consumers who filed a class action in the Quebec Superior Court. Both Dell and Rogers defended on the basis that the consumers had agreed to arbitrate. The top court refused to allow either case to proceed in the courts, holding the consumers to their contracts by referring the matters to arbitration.
Justice Marie Deschamps, writing for the majority, laid down a "general rule" that challenges to arbitrators' jurisdiction must be resolved first by the arbitrator, unless the challenge is a pure question of law. Even when a pure question of law is involved, however, the court has discretion to refer the matter to arbitration if it would be "best for the arbitration process."
Quebec and Ontario now have legislation that limits pre-dispute waivers of class actions in consumer cases. Alberta allows waivers where regulators have pre-approved an arbitration clause to which consumers subsequently agree.
What Dell and Rogers added to the mix was the clear suggestion that legislation is not necessary for a waiver to be effective: a properly drafted arbitration clause will do. This is especially significant because most legislation targets consumer contracts, leaving the question of waiver to the common or civil law in other instances.
At the time they were released, the high court decisions were widely hailed by business, which saw them as boosting resort to arbitration to manage class action risk.
But Ontario Superior Court Justice Paul Perell in Smith v. National Money Mart Co. and B.C. Supreme Court Justice Brenda Brown in Mackinnon v. National Money Mart Co. concluded Dell and Rogers turned on the specific provisions of Quebec legislation and did not change the law relating to arbitration clauses in common law jurisdictions.
"What I see are two quite detailed, reasoned and fairly consistent reasons from the B.C. and Ontario courts which conclude that the Supreme Court rulings do not apply in provinces which have different legislative provisions," says Barry Glaspell of Borden Ladner Gervais LLP's Toronto office.
"And there is this harmony in the common law decisions despite the fact that their own laws are slightly different from each other."
According to Brown, Dell and Rogers were of little assistance to her "because they do not turn on the proper interpretation of the provisions of the British Columbia Class Proceedings Act and the Commercial Arbitration Act."
Perell saw things much the same way. "[In Dell and Rogers] the Supreme Court interpreted Quebec legislation, but how legislation in other provinces should be interpreted remains an open issue, and there is certainly no common law non-statutory principle that contracting parties can oust the court's subject matter jurisdiction simply by entering into an agreement to arbitrate," he wrote.
"It is a matter of statute law what influence an arbitration agreement may have on a court's jurisdiction." But the issue is still live.
"We're on our way to the Court of Appeal in both Ontario and B.C.," says Paul Morrison of McCarthy Tétrault, who represented Money Mart in both provinces. "And the issues are important enough that the cases may ultimately make their way to the Supreme Court."
Certainly the Ontario Court of Appeal attaches considerable significance to the issue, having decided to sit a five-judge panel when the appeal is heard in mid-October. The B.C. appeal is scheduled for a January hearing.
Meanwhile, Glaspell says that business must reconsider its standard form contracts as they relate to arbitration clauses. While courts are dubious of arbitration clauses, they have not said they are illegal or unlawful except where specifically prohibited by legislation.
"But every standard form contract in the common law jurisdictions in this country needs to be reconsidered in light of Money Mart and other decisions," he says.
He suggests arbitration clauses be drawn in a way that facilitates the argument the contractual process is a "preferable procedure" to a class action for resolving complaints in a particular case.
"One way of doing this is to set up a complaints process even prior to arbitration which gives the company a specific period of time to remedy the problem," he says. "If the company can develop a record demonstrating that the contractual process has indeed fixed problems, it could make a significant impact on the preferable procedure analysis undertaken by a court."