An Ontario judge has refused to recuse herself from overseeing a dispute between two Toronto lawyers after one of them claimed the judge was biased and alleged she was linked to surveillance of a man involved in a personal injury action.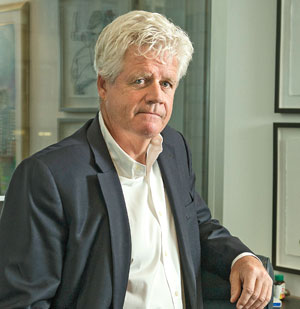 Toronto lawyer Hassan Fancy filed a recusal motion, demanding that Ontario Superior Court Justice Darla Wilson remove herself as case management judge in a matter between Fancy and Jerome Morse, of Morse Shannon LLP.
Fancy claimed Wilson was linked to an alleged break and enter at his previous client's property more than 10 years ago when Wilson was defence counsel on a personal injury action. Fancy's client was the plaintiff in that case.
Fancy has claimed Wilson was linked to an alleged incident in 2005, when he said a stranger trespassed on his client's balcony, broke the screen door and shone a light into the client's room in an attempt to film them.
In a letter Fancy sent to Wilson and her co-counsel in the case, he described the incident and asked whether they had retained surveillance agents.
At the time, Wilson and her co-counsel responded to the letter saying they had not.
In her decision on the recusal motion, Wilson said the allegations were without merit and that Fancy submitted them only after she did not rule in his favour.
"To allege that a member of the judiciary was involved in criminal activity is a very serious allegation as is the suggestion that a judge is biased," she wrote in the decision,
Morse Shannon v. Fancy
.
"Motions to recuse a judge ought to be brought in only the rarest of cases on a strong evidentiary record.
In the case before me, there is not a scintilla of evidence to support any of the allegations Mr. Fancy has made."
In the dispute, Fancy had retained Morse and his firm on two cases, but he terminated the agreements.
Morse claims he was not paid for the work he did on the files.
Morse brought applications for two charging orders against Fancy, as well as two actions seeking payment of the disbursements and declarations of entitlement to certain amounts of fees.
Wilson ruled on the applications in a decision released in June 2016 and granted Morse a charging order on the proceeds of any settlement or judgment in the two matters. Fancy has contended that the actions are an abuse of process, saying Morse should not have been able to file both applications and actions for the same relief. Morse says the actions are necessary to determine whether Fancy has to pay him and how much.
In September 2016, Fancy sent a letter to Wilson and Regional Senior Justice Geoffrey Morawetz, saying Wilson was biased and that she should recuse herself. Fancy then sent a letter to Wilson saying he would provide evidence that would prove she was involved with the alleged break and enter.
As evidence, he submitted his letter from 2005, which inquires whether Wilson and her co-counsel on a case had retained an investigator to conduct surveillance on his client.
Fancy also wrote a letter to Justice Thomas McEwen, who had appointed Wilson to determine if case management was appropriate in the matter, complaining that she was biased and repeating his allegations against her.
Fancy then refused to attend the proceedings concerning his recusal motion, saying the Court of Appeal would deal with the issues he had raised through an appeal of Wilson's earlier decision of Morse's applications.
"It's really outside the bounds of what the court can expect from an officer of the court," Morse says of Fancy's allegations. In an email, Fancy said he is seeking leave to appeal the decision from the Divisional Court.
In his Notice of Motion to the Divisional Court, Fancy argued Wilson could not objectively weigh the evidence that he said proved her bias and that there is a "bitter history" between them.
The Ontario Court of Appeal is set to hear Fancy's appeal of Wilson's earlier decision on Jan. 23. In her decision on the recusal motion, Wilson said Fancy failed to provide any evidence to substantiate his allegations, which she said were "devoid of merit."
She added that he did not raise the issue of her alleged bias when she was first appointed to preside over the dispute, and it was only after she ruled against him that he put forward the recusal motion.
"There is no evidence put forth by the Defendants that supports a finding of reasonable apprehension of bias or actual bias," she said.