Funding to two federal legal programs, the Court Challenges Program and the Law Commission, were cut last week, leaving many in the legal community up in arms.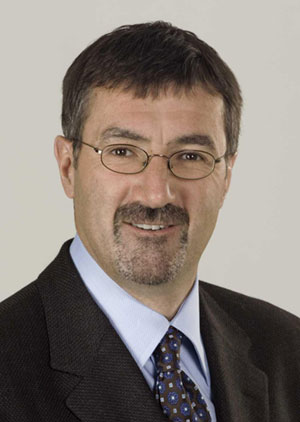 As part of an announcement by the government that it had identified $1 billion in total program cuts, it will save $5.6 million over two years by eliminating the Winnipeg-based Court Challenges Program. The program was set up in 1994 as a national, non-profit organization aimed at providing financial assistance for important court cases that advance equality and language rights guaranteed under the Constitution.
According to its 2004-2005 annual report, the Court Challenges Program granted funding for 56 equality rights applications that year, totaling $1.6 million, and 26 language-related cases, totaling $760,700.
Information about who was being funded by the program was kept confidential, except in cases where the information was already in the public domain.
Guy Joubert, second vice president of the Canadian Bar Association, told Law Times, "In our view, the cuts are tantamount to silencing a very marginalized group of Canadians. It removes from them an opportunity to challenge federal and provincial laws which may affect them at some point in the future.
"What the Court Challenges Program brought into the system was a balancing mechanism. . . . What the Court Challenges Program did is it enabled Canadians that did not necessarily have the resources and who believed their rights were infringed, it enabled them to take on the government and question the law," said Joubert.
"What the Court Challenges Program was, essentially, was a lifeline, and these cuts essentially sever that lifeline," he added.
"Its just most unfortunate that a program such as this, that enables Canadians to test those very laws that the government is creating, is terminated," he commented.
Prime Minister Stephen Harper made it clear the government felt the program was wholly unnecessary.
Following a question by Bloc Quebecois leader Gilles Duceppe about the cuts to the program in the Commons last week, Harper responded, "Mr. Speaker, this government intends to behave in a constitutional manner.
We do not intend to adopt unconstitutional legislation. We intend to respect the Constitution, including the division of power between the federal government and the provinces. We do not intend to pay Liberal lawyers to challenge unconstitutional laws."
Liberal justice critic Sue Barnes told Law Times, "It is mean-spirited of this new government to take away the access route for those that don't have the wallets large enough to fund their own access to justice.
"This is very short-term thinking, and it's such a minuscule amount compared to the global budget of the Government of Canada that it really is mean-spirited," she added. "So, if you have money you have access to your full rights, and if you don't and you're vulnerable, then I guess it's just a paper right."
Joubert added that the Court Challenges Program didn't take on just any case, but looked at assisting in situations where cases tested equality rights, and cases that would improve the way in which the law works, and obviously those that challenged a government law or action.
At its annual Canadian Legal Conference held in St. John's in August, the CBA reaffirmed its support for the program, calling on the federal government to increase funding and ensure its long-term financial stability.
"Although funding received from the CCP constituted only a small percentage of the actual costs of bringing forward claims, that funding was the only way such cases could be brought forward. Legal action is simply beyond the financial means of those who are most affected by lack of representation in the federal government's law and policy-making and implementation," said Sarah Godwin, a human rights lawyer with Baker Law.
Godwin added that funding from the program reached many areas of society, including feminist groups, low-income groups, disability groups, and aboriginal groups, as well as individuals belonging to one or more of these groups.
Joubert echoed her comments: "The Court Challenges Program doesn't target particular groups, it doesn't tailor to the needs of particular groups, it assists a broad section of Canadians in different circumstances that are marginalized and don't necessarily have the free access to the courts, and it enables them to challenge either federal or provincial laws."
"If no litigants come forward contesting the discriminatory treatment they have received at the hands of their government, the courts will not be able to step in to evaluate the situation," added Godwin.
Now that the program has been cut, alternatives for funding for those who want to bring forward claims on a federal level are scarce, said Godwin.
At the provincial level, there are options such as Legal Aid Ontario test case funding that could cover federal issues, but this could prove to be an uphill battle, she said.
Sometimes you can gather together groups who will fund these claims, she added, but these usually only fund the first level at the administrative tribunal stage. From a lawyer's perspective, much more time will now have to be spent doing political or other types of organizing, rather than focusing on the legal work that is involved.
"The bulk of the funding didn't end up as legal fees for the lawyers in question.
A lot of the funding went to fund research, to fund expert evidence, and out-of-pocket disbursements. For the most part, the lawyers involved in those cases were doing so on a significantly reduced rate or on a pro bono basis," said Joubert.
The government has also eliminated funding for the Law Commission of Canada, an independent federal law reform agency formed in 1997. The commission's mandate was to advise Parliament on how to modernize and improve Canada's laws. The decision will result in savings of $4.19 million for the government over the next two years.
Until last week's announcement, research and consultation work being carried out by the Law Commission included a framework for recognition of indigenous legal traditions and research into the definition and response to crime.
Previous studies by the Law Commission included a 2002 report recommending that Parliament re-examine the personal relationships between adults, extend rights and obligations beyond conjugal relationships, and remove restrictions on same-sex marriage.
In 2004, the commission suggested electoral reform through mixed member proportionality, while in 2000, in response to a request from the Department of Justice, the commission produced a report on responding to child abuse in Canadian institutions.
"They have looked at different things and have produced reports and made recommendations to government and other bodies that ultimately wind its way in reform and in modernizing laws and modernizing definitions of certain legal concepts," said Joubert.
"That's another balancing factor that existed within our legal system; it was an impartial body that was out
there."