The Law Society of Upper Canada is looking for a new chief executive officer after Malcolm Heins announced he'd retire from the position in the new year.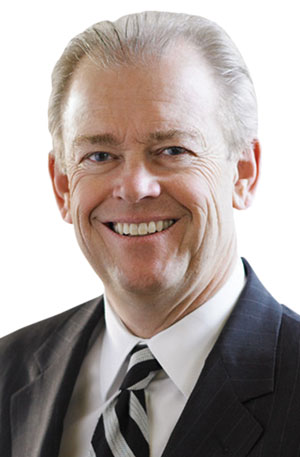 The 61-year-old Heins announced his decision at Convocation on June 23. He has been in the job since August 2001 following seven years of being in charge at the profession's insurer, LawPRO.
"I think that's enough, and it's time to move on," he tells Law Times. "I'm at an age where I've still got my health.
I'm looking to do a few other things but I don't really want to run anything anymore. I think it's a good time to leave the organization. It's in good shape financially and organizationally and they have a new group of benchers."
When he took the helm at LawPRO in 1994, the insurer was virtually bankrupt and "not really a company at all," according to Heins. Within seven years, it had received an A rating from credit rating agency A.M. Best Co. and had broadened its scope with a move into the title insurance business.
After leaving LawPRO to take charge at the law society in 2001, Heins says he found a similarly troubled institution.
"Again, it was an organization in a fair degree of disarray and badly in need of modernization," he says. "We had to restructure, put a new executive team in place, and rebuild most of the business systems."
During his tenure, Heins has overseen large changes at the law society, including the introduction of paralegal regulation, governance reforms that limit the terms of benchers, and changes to the Law Society Act.
Membership has also grown by almost 40 per cent in the last decade, up to more than 42,000 from around 31,000. Heins says he's particularly proud to be involved during a large shift in the makeup of the Ontario bar.
"Women are over 50 per cent of the profession in the incoming lawyer group, and we're seeing a very diverse group in terms of where we draw new lawyer licensees. That's been very satisfying."
Heins says his successor will need to be a good listener with input coming from an extremely diverse group of stakeholders as they deal with issues such as the challenges of technology and changing business structures.
"The whole access issue and the affordability of legal services will be very consuming for my successor. A lot of that has got to do with the litigation side and the complicated court processes and procedures," Heins says.
Heins notes he plans to continue some board work and consulting after leaving his post on Jan. 1. The law society has retained executive search consultants Amrop Knightsbridge to help recruit the next CEO before that date.
In a statement, Treasurer Laurie Pawlitza said Convocation was grateful for Heins' contribution to the profession.
"Thanks to his exemplary leadership over the last decade, the law society has enhanced operational efficiencies, achieved financial stability, and transformed into a 'best in class' regulator of legal services in the public interest," she said.
"There is a strong management team in place at the law society that is well-poised to work with Convocation and members of the legal community to build on Mr. Heins' legacy and successfully address ongoing and new challenges."
Pawlitza herself was given a renewed mandate at June's Convocation as benchers elected her unopposed to a second term as treasurer. Benchers traditionally elect treasurers by acclaim for their second year in the job.
"This year has certainly been a year of change," Pawlitza told benchers. "As I look around the room, it's clear our governance reforms have borne fruit.
We've got 40 per cent of elected benchers who are new. I think we've got an excellent balance of experience and fresh ideas, and that's going to stand us in very good stead."
Pawlitza kicked off her second term by officially setting up the articling task force she announced last month to tackle a crisis created by a shortage of spots for a growing number of law school graduates.
Pawlitza will be joined on the task force by Tom Conway, Raj Anand, Vern Krishna, Dow Marmur, Janet Minor, and Paul Schabas. New benchers Adriana Doyle, Jacqueline Horvat, Barbara Murchie, Joseph Sullivan, and Peter Wardle are also on the panel.
The task force has a $75,000 budget and will examine historic approaches to articling as well as additional and alternative options. A final report is due by May 2012, although the task force will also provide interim reports to Convocation.
"The profession is growing rapidly, and we as the regulator have to adapt to change in a responsive way if we are to ensure competence but make sure our licensing process keeps up with the times," Pawlitza said.
---
For related content, see "
Articling crisis set to grow
" and "
Articling group must act quickly.
"