Former Toronto lawyer Tim Leahy says the Law Society of Upper Canada has wrecked his career after the regulator disbarred him in what could be the end of a long and thorny relationship between them.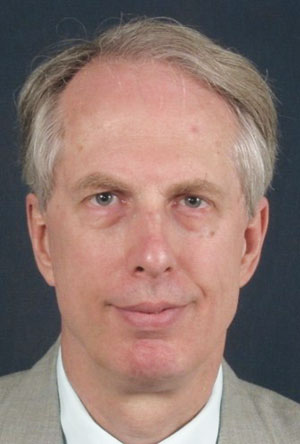 "They destroyed my practice," says Leahy, who says he won't appeal the decision lest he spend even more on legal costs and fees.
Leahy, a lawyer called to the bar of Ontario in 1991, spent a good part of his career caught in the crosshairs of the law society. After years of proceedings, the regulator disbarred him in December for professional misconduct.
One of his past proceedings dates back to a 2004 suspension for practising without insurance with more recent decisions dealing with findings such as a failure to co-operate with an investigation.
Last year, the law society found Leahy guilty of practising law during a suspension of his licence, communicating with a client in an
unprofessional manner, and failing to co-operate with an investigation in relation to a complaint from Federal Court Chief Justice Paul Crampton.
In January 2013, Leahy, convinced that Federal Court Justice Robert Barnes had a personal vendetta against him, wrote a complaint to Crampton.
"It really does not matter to me that Justice Barnes loathes me, but, when he continues to pursue a personal agenda at my litigants' expense a time comes when I must speak out," he wrote in the letter.
Leahy went on to describe his side of the legal wrangling involving federal skilled workers and a failure by Barnes to enforce an agreement.
He also criticized Barnes for penning "a venom-laced" decision against him.
". . . In his zeal to skewer me and slice and dice anyone who retains my services, Justice Barnes has issued an irrational decision," according to the letter, which also suggested removing Barnes from the matter lest he continue "knifing" Leahy's clients.
While Leahy can no longer practise, the case behind the complaint affects the lives of hundreds of potential immigrants. Some of the litigants had applied to become permanent residents through the federal skilled-worker category as far back as 2004, but their applications were still languishing at Citizenship and Immigration Canada when a note in the 2012 budget proposed throwing them out in order to reduce the backlog of cases.
Toronto lawyer Rocco Galati has now taken over the files from Leahy, who says that when his lead client in
Liang v. Canada (Citizenship and Immigration)
won the right to have his skilled-worker application reopened, that ruling should have applied to 1,300 other clients as per an agreement the Immigration Department had signed in February 2012.
Galati says a hearing is to take place on April 21 after the court granted leave to appeal a decision not to enforce the agreement.
He says he agrees the government is "backpedalling on the agreement" by claiming subsequent legislation that terminated many skilled-worker cases nullified the accord it had signed in 2012.
"
Liang was
argued, Mr. Leahy was successful, it was not appealed. So those [other] cases should be decided on their merit just like
Liang
because they were all brought before the new law came in," says Galati.
"They [the government] are relying on a provision of the legislation that retroactively extinguishes cases in the court brought before the legislation came in," he adds.
"I'm bringing a constitutional challenge of that provision saying you can't do that, you can't retroactively tell the court how to decide something that was before the court before you brought your legislation."
Still, the language used in Leahy's complaint about how the court, and specifically Barnes, handled the matter has struck a nerve at the Federal Court.
In response to Leahy's letter, Crampton wrote a letter to the law society complaining about Leahy's conduct.
"The allegations are serious," wrote Law Society Tribunal hearing panel chairwoman Heather Ross in a decision dated Sept. 17, 2014.
The regulator was investigating the possibility that Leahy had failed to treat the court with courtesy and respect and may have communicated with it in a manner inconsistent with the proper tone of professional communications from a lawyer, according to the decision.
Leahy says he didn't want the law society to investigate the matter and instead asked the regulator to give the documents — both his complaint about Barnes and Crampton's complaint about him — to an independent, third-party legal expert to look into whether his accusations of impropriety by the judge were off base.
"If they were not, tell the chief justice to go take a hike," Leahy says about his thinking at the time.
"They've always refused to do that. Instead, their investigator, who is Damienne Lebrun-Reid, demanded that I provide her with the telephone numbers and e-mail addresses of my lead litigants so that she could contact them and tell them the law society is investigating me for professional misconduct," he adds.
"This is destroying my practice. So I explained to the law society that this is irrelevant, outrageous," he continues.
The language Leahy uses seems to be the basis of another complaint against him. In the case of a client only identified as A.L., the tribunal found Leahy had used an improper tone in an e-mail.
A.L. had been mulling over the idea of joining the group of skilled-worker applicants Leahy represented but hadn't made up his mind.
"Let me consult with my wife and i [sic] will get back to you shortly!" A.L. had said in an e-mail to Leahy. In a second e-mail, A.L. said he wanted to consult with his employer's lawyer before joining the case.
Before A.L. had made up his mind, Leahy went ahead and added him to the litigation anyway, explaining later that he could withdraw if he wanted to but noting he didn't want him to miss the deadline to join the case.
Upon hearing that, A.L. asked to withdraw from the litigation immediately and followed up with a question on when the withdrawal would be complete.
"Let me consult with my wife and i [sic] will get back to you shortly!" Leahy wrote back/
Those were "words that can only be described as sarcastic and disrespectful," wrote Ross in the panel's decision.
"I just quoted him right back to him," Leahy tells
Law Times
, noting A.L.'s e-mails were frequent and impatient.
But was his response appropriate?
"Of course not," says Leahy.
"But for God's sake, I'm not a saint. He sent me like four e-mails in a five-minute period demanding that I tell him specifically when I'm going to do this and it doesn't have to be done," he adds.
"He's not going to relent until I tell him in three minutes."
That case was hardly a cause for disciplinary action, according to Leahy. "You don't disbar somebody because of that. You don't even take it to a disciplinary panel. It was massive overkill. What lawyer hasn't said something that he would later regret?"
The law society's ruling also listed practising while under suspension among Leahy's acts of misconduct. At times, Leahy says he was simply acting "like a decent human being" but not giving advice when he communicated with a client during his suspension.