After years of motions backlog in Toronto, lawyers say change is finally in the air at the Superior Court as a new initiative encourages judges to manage cases and not just motions.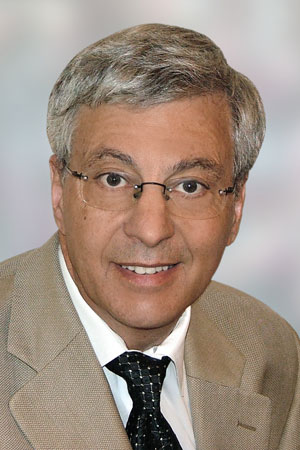 Judges sitting in the motions court, recently rebranded as the civil practice court, have started doing some problem solving without requiring parties to bring a formal motion.
"It's like a miracle," says Teplitsky Colson LLP lawyer Harvin Pitch, who's practised civil litigation for 40 years. "On an overview level, this now allows the system to work because problems now get worked out in real time before a judge who applies a practical solution without paperwork."
Last week, Pitch appeared before Superior Court Justice Fred Myers to schedule a summary judgment motion. Pitch says Myers told counsel they could come back to him for guidance if they run into issues during cross-examination, such as someone refusing to answer a question. This is something they previously would have had to resolve with a motion.
The culture of endless motions in Toronto had created a massive backlog that meant up to seven months wait time to bring even the simplest of motions. In 2013, lawyers couldn't find dates for complex motions earlier than 2016.
At the instruction of Chief Justice Heather Smith, a civil justice review committee has been working to bring the wait time for complex motions to four months. In a recent report, the committee, spearheaded by Justice Geoffrey Morawetz, concluded more case management was needed.
The court sent out a notice to the profession in the fall about the rebranded civil practice court as well as a number of other new rules around booking motions.
In an October report, the civil review project committee said there simply isn't enough time for presiding judges to do all aspects of case management needed in a matter, adding other judges on the civil list will now do case management work as well.
"The objective remains constant: to provide guidance and assistance for matters subject to case management, ensuring they are provided enhanced direction to be resolved in an organized, timely and cost-effective basis," the report says. "Obviously, to ensure that the system works, a significant degree of cooperation from the bar will be required."
So far, the progress has been visible, according to Pitch.
"They've got it set up now that this practice court is primarily a motions court but they recognize that Toronto has a motions mentality," says Pitch. "Instead of fighting it, instead of saying you can't bring motions, they bought into the commercial list process of the 9:30s," he says.
On the commercial list, counsel meet with a judge at 9:30 a.m., half an hour before hearings start, to deal with consent and scheduling matters as well as some case management issues.
"It's all expedited, real time," he says, adding the new structure is an improvement from a system that had counsel bringing motions for disputes that arose within another motion, effectively derailing the original proceeding.
But lawyers have to go to judges for guidance on important issues in the case and not "routine" disagreements, Pitch says.
Instead of a sole judge running the motions court, three or four judges now sit on the civil practice court at the same time, and one of the judges deals with self-represented litigants.
"It's really streamlining the process," says Toronto lawyer Allan Rouben. "It seems to me what they're trying to do is replicate in some way the system that currently exists on the commercial list."
Sotos LLP lawyer David Sterns is involved with the Superior Court's review committee. He says what's happening between counsel and judges under the new protocol is something like a "motion-lite."
"It's not a heavy-handed approach; it's not going to be overbearing and telling counsel you must do this by this date," he says. "It's giving counsel an outlet to have a motion-lite instead of a full-blown motion to break an impasse or to put the case towards trial or summary judgment."
How much case management a judge is willing to do without sending the matter for a motion hearing will depend on individual judges, according to Sterns.
The approach will help achieve the goal of the Supreme Court's summaryjudgment friendly decision in
Hyrniak v. Mauldin
, says Sterns.
As of November 2014, parties can only book motions in the next 100 days. They may not adjourn a scheduled hearing within two days of the hearing in the absence of "extenuating and exceptional circumstances," according to the review committee.
The court has also enhanced the computer program it uses for scheduling motions. The system previously required the scheduling registrar to manually search each day to find the next available time slot for a motion; it's now done automatically.