Michael Rogers is an author and journalist whose consultancy, the Practical Futurist, helps businesses think about the future. He has consulted to FedEx, Boeing Co., NBCUniversal, Prudential Financial Inc., Dow Corning Corp., American Express, and Genentech Inc.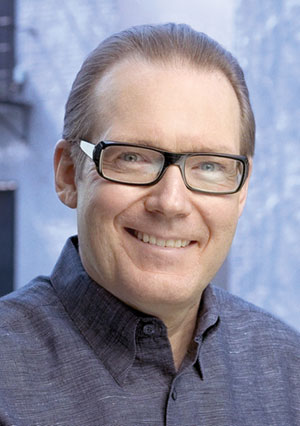 For two years, he was the futurist-in-residence at the
The New York Times
. For 10 years, he was vice president of the Washington Post Co.'s new media division, which included both the newspaper and Newsweek. He was recently a speaker at the LegalTech 2011 conference in New York. In an interview with
Law Times
, he discusses the future of e-discovery.
LT:    E-discovery is the confluence of law, information technology, and records management. Will evolving technology help or hinder e-discovery?
Rogers: Technology will not only help the new field of e-discovery, technology will be absolutely essential to e-discovery. We won't be able to function without e-discovery for one simple reason: there is going to be so much data in the future.
One reason for this data explosion is that all objects will have embedded sensors that will talk to each other and to the Internet: cars, appliances, and infrastructure. That's why e-discovery is hugely important.
Today, we're parsing documents containing words. In the future, we're going to be parsing a lot of data.
LT:    Facebook has 600 million users, and there are 95 million Tweets per day. What role is social media playing in e-discovery?
Rogers: That's an interesting question. We're at the very early stages of social media. By 2020, children will have to be taught what offline means. We will live our lives pretty much online. Life will be social media.
What we're going to see in the future is the evolution of a social identity that you'll carry with you for Internet applications such as eBay, Facebook, LinkedIn, and so on.
LT:    What would a social identity look like?
Rogers: Probably something like a passport or a driver's licence.
LT:    That sounds like George Orwell's 1984, just 25 years late. Do you anticipate pushback?
Rogers: Absolutely. I suspect in the U.S., it will be voluntary. But in the same way you need ID to board an airplane, you will need ID to do certain things on the Internet.
LT:    What are some specific artificial   intelligence applications that might be useful for e-discovery?
Rogers: We're going to see software that will be quite good for analyzing video as part of e-discovery. In other words, you don't have to have a human watching a TV screen. The software will warn you that something is odd and a human should look at it.
Security companies will begin offering video recognition technology in the next two or three years, certainly within five years.
LT:    What can you tell us about Watson, IBM's new artificial intelligence computer featured on the game show Jeopardy?
Rogers: Well, IBM has been working on Watson for at least 20 years. Watson is made possible by a couple of things: first, incredible acceleration in computing speed; and second, software that really understands language, and that's the critical piece for e-discovery.
LT:    How long until we have this level of artificial intelligence available commercially for e-discovery?
Rogers: Law is actually an easier problem to solve for Watson because law is rule-based. Law doesn't require making inferences to try to diagnose a difficult medical case, which was the original intent of Watson. So in five or 10 years, Watson could end up being a 1-800 service. Lawyers tell Watson the facts of the case, and Watson tells them their options. Then lawyers and clients discuss those options.
Already, the software from the most sophisticated e-discovery software vendors enables you to search on key phrases and patterns of unusual correspondence between people. This is much better than having junior lawyers reading thousands of pages.
In many ways, Watson is more power than you need for e-discovery. But it is the kind of technology that can replace lawyers.
LT:    What about cloud computing? Will it help e-discovery?
Rogers: Cloud computing, done properly, should make no difference to e-discovery. In fact, it might make e-discovery even easier because all your data will be in one place, so you can expand or shrink your e-discovery search without having to go hunting for different servers.
LT:    What problems does cloud computing present for e-discovery?
Rogers: Jurisdiction may become an issue. This has already come up. How do I get a search warrant for Belgium when the head office is in Mexico City, for example? It's going to get very complicated. Some types of laws are going to have to be transnational to allow for e-discovery.