A judge in the Ontario Superior Court of Justice quashed the Ontario Ministry of Transportation's plan to create and fund a transition program for electric vehicle subsidies, after Tesla Motors Canada ULC claimed it had been "demonized" and excluded from the program for "purposes that are outside the legitimate reach of the laws."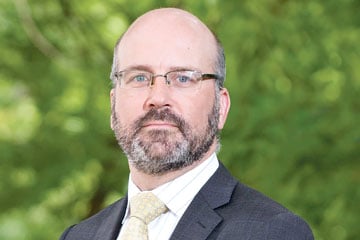 A judge in the Ontario Superior Court of Justice quashed the Ontario Ministry of Transportation's plan to create and fund a transition program for electric vehicle subsidies, after Tesla Motors Canada ULC claimed it had been "demonized" and excluded from the program for "purposes that are outside the legitimate reach of the laws."
The decision, Tesla Motors Canada ULC v. Ontario (Ministry of Transportation), released Aug. 27, shows that if a company is able to meet a high enough threshold of evidence, the court can intervene in government decision-making, says Aaron Dantowitz, a partner at Stockwoods LLP Barristers in Toronto, who was not involved in the case.
"While courts are generally reluctant to interfere with government decision-making, they won't hesitate to do so where warranted, because they take their role as the guardians of the rule of law seriously," Dantowitz says.
On July 11, the Progressive Conservative government in Ontario announced the end of the province's Electric and Hydrogen Vehicle Incentive Program, which provided rebates of up to $14,000 on purchases of electric cars.
The government gave a two-month extension for orders that had already been placed under two conditions: that the cars be registered, plated and delivered on or before July 11 or if a dealership had ordered it before that date and it was delivered to a consumer, registered and plated, by Sept. 10.
The government had sent Tesla a letter saying it did not qualify for this transition program because it was not a "franchised automobile dealership" but an original manufacturer, wrote Justice Fred Myers in the decision.
Tesla Motors Canada ULC is a registered Ontario dealership but not a franchised dealership.
Tesla tried to communicate with the Ministry of Transportation since the subsidy program was cancelled, but the government has not responded.
Tesla argued that the government "unlawfully targeted it without any rational basis" and that it was "being demonized for purposes that are outside the legitimate reach of the laws that govern electric car subsidies in Ontario." Myers called the government's actions "arbitrary" and "egregious" and said they "singled out Tesla for reprobation and harm."
In his conclusion, Myers said the government singled out Tesla without providing the company "any opportunity to be heard or any fair process whatsoever."
Myers also ordered the province to pay Tesla costs in the amount of $125,000 on a partial indemnity basis. Tesla had asked for $185,000 in costs on a partial indemnity basis.
Myers' decision examined when the court has the authority to review a policy decision made by an elected government, says Ewa Krajewska, partner in the litigation practice at Borden Ladner Gervais LLP in Toronto, who was not involved in the case.
"That is a pretty fundamental question," Krajewska says.
"And it's not always clear where that line is drawn."
Tesla's lawyers referred to two statements by Ontario government officials that they said vilified the company.
On July 31, the parliamentary assistant to the minister of the Environment, Conservation and Parks said the previous government had used the cap and trade program to balance its budget and provide "Tesla subsidies" and that the chief of staff of her department's previous minister was given a job at Tesla, according to the decision.
Tesla also referred to a statement from Premier Doug Ford, who said, "I have a message for Tesla. Stop trying to get rebates for your millionaire buddies and putting it on the backs of the hardworking people of Hamilton and the rest of the hardworking people of Ontario."
Myers wrote in the decision that Ford's interview and speeches are not admissible for the purpose of proving that the transition program had a "colourable or improper purpose."
Nevertheless, Myers wrote, it was clear that the program had a "distinct and unique effect on Tesla" and that the effect "was known and intended throughout."
Matthew Fleming, a partner at Dentons LLP, says that successfully challenging a policy the way Tesla did is difficult because the government has wide discretion or wide latitude when it is exercising its discretionary authority. Evidence provided by the government, such as the letter Tesla received, can be key, says Fleming, who was not involved in the case.
"There has to be something beyond a politician's statements on the issue, even if that might give a clear indication of why the government is taking a certain course of action. And often times, as was the case here, executive privilege is claimed over the documents that were generated and delivered to cabinet or a minister, which led to a decision at issue," Fleming says.
Brian Gray, spokesman for the Ministry of the Attorney General, said via email, "We are reviewing the ruling and will make a decision on how to proceed in the coming days."
— With files from Anita Balakrishnan