As the number of benchers who govern the Law Society of Ontario has swelled to 100, the provincial regulator is considering reforms to make it a leaner entity.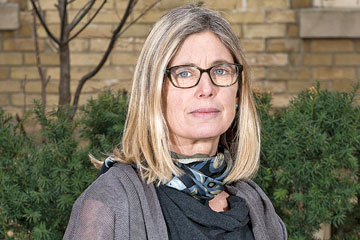 Of the law society's 100 benchers, 40 are elected lawyers, five are elected paralegals and eight are appointed lay benchers. The rest include ex-officio benchers and honorary benchers.
There are 60 benchers who can currently speak and vote at their monthly meeting, Convocation, while the rest of the group has varying speaking and voting rights.
There are often 50 to 60 benchers who attend Convocation to debate issues, resulting in cumbersome meetings, benchers say.
"When you have that many people speaking who don't have the right to vote, it bogs [things] down," says Bencher Rocco Galati.
In comparison, the Law Society of British Columbia has 25 lawyer benchers who are elected and up to six non-lawyers appointed by the lieutenant governor.
The Law Society of Alberta has 24 benchers and the Barreau Du Quebec has a 16-member board of directors.
Bencher Janet Leiper, who is chairwoman of the LSO governance task force, says having a larger board and committees inevitably slows things down as there are many interested, engaged benchers who want to be involved.
"It's interesting that some of our standing committees are as large as some of the boards for other law societies," she says.
"And so with that many people, there's more to discuss [and] there is more to say. The same phenomenon can happen at Convocation, although we have managed it to some extent with a consent agenda."
The task force, which was convened in 2016, recently released a report saying it would be looking to design a smaller board with members who are both elected and appointed that has a "streamlined committee structure."
The task force retained Hansell LLP to research the governance structures of different professional regulators in various jurisdictions.
The resulting report confirmed that the law society's board was significantly larger than any others to which it was compared in the review.
Leiper says the task force has not decided on what specific recommendations it will be bringing to Convocation yet but that the group is looking to shrink the size of the board.
A survey conducted of benchers found respondents gave the law society's governance an overall "effectiveness rating" of 55 per cent.
One comment that was repeated in the survey results was that Convocation is too large.
"The feedback we got is to look at whether we can be smaller, but not so small that we're not effective, [and] to try to find a sweet spot," Leiper says.
Some have argued that the group should operate more like a corporate board and that benchers should be selected rather than elected — an idea that some benchers have derided as making the group less democratic. Galati says the entity that governs the law society is more akin to a municipal government than a board. He favours getting rid of appointed benchers and just having members who are elected.
"As a self-regulating profession, there's only one way to do it — democratically," says Galati.
"Otherwise, we're not self-regulating. Someone else is pulling our strings."
Others have expressed concern that diversity might suffer if the number of benchers is shrunk.
Leiper says the task force is looking to ensure diversity at Convocation and that one way of doing this is by simply having enough elected benchers in the governing group.
Another way to ensure diversity would be to require appointments to take into consideration ability, perspective, background and experience, she adds.
Governance was one of five priorities LSO Treasurer Paul Schabas announced when he was first elected to be treasurer in 2016. He has voiced support for cutting down the size of Convocation and has limited committees to 15 members or less.
This was to the disappointment of some life benchers who have complained they have had a diminished role on committees in recent years.
Life benchers may have an even more limited role going forward, as the task force's report found that the inclusion of ex-officio and honorary members at Convocation was unusual when compared to other regulators' boards.
Leiper says Convocation will have to determine whether the law society needs ex-officio benchers going forward but that either way there may be a number of ways they could still be involved going forward.
The governance task force is also looking at the role of benchers, the size and structure of committees and bencher term limits, as well as the length of terms for both benchers and treasurers.
Leiper says she expects some of the reforms to be implemented relatively soon if approved. Others would take longer as they would need the provincial government to pass legislative changes and there will also be a transition period for some changes, she says.
The task force is hoping to return to Convocation in May with more specific recommendations.
There will then be a consultation period in which benchers, the bar and the public will be able to provide submissions before benchers vote on the recommendations in the fall.