A Court of Appeal decision to uphold costs on a lawyer defending a "vexatious" client could push lawyers to shy away from advocating unpopular positions in court, lawyers say.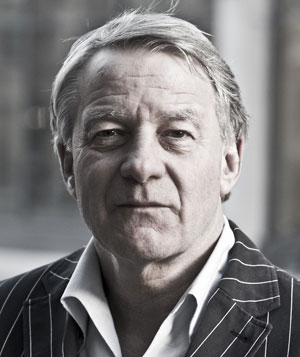 Toronto lawyer Paul Slansky was ordered to pay $84,000 in costs awarded against his client, Donald Best, in a decision that some lawyers say could set a damaging precedent.
"I think lawyers who take unpopular causes will look over their shoulders and may be deterred from aggressive tactics and worry that that might cross the line," says Harvin Pitch, a lawyer with Toronto civil litigation boutique Teplitsky Colson LLP.
"And that's unfortunate."
Pitch, who was not involved in the case, says he agrees with the decision on its facts and that the lawyer may have deserved the judgment, but that he has concerns with the precedent it sets.
He says he fears that lawyers who represent difficult positions or aggressively advocate for their clients might not do so in the future as a result.
"It likely will have a chilling effect," Pitch says.
"This may deter a lawyer from taking a difficult case which requires some 'scorched earth' tactics in order to win it," he adds.
"A lawyer can take a difficult case or even an unwinnable case, but if aggressive tactics are required to elicit the truth as is often the case in these difficult cases, many lawyers are now going to think twice before getting involved in such a venture."
Pitch says such a decision sends a message to lawyers that there is now a heightened judicial scrutiny on their actions.
Other lawyers, however, say the Court of Appeal decision simply underlines the limits that already exist.
Paul Mitchell, a lawyer with Lax O'Sullivan Lisus Gottlieb LLP, says lawyers should constantly evaluate whether their actions are consistent with their ethical obligations.
"The decision in a lot of ways is a cautionary tale," says Mitchell, who was not involved with the case.
"When you're acting for clients who have challenging cases, you've got different obligations as a lawyer. You've got the obligation to represent your client zealously, and courageously within the limits of the law, but you also have obligations to treat other parties in the court with civility."
In the original action, Superior Court Justice Susan Healey decided to hold Slansky jointly liable for $160,000 in costs after dismissing the entire action as vexatious.
"Mr. Slansky counselled the plaintiff or otherwise allowed his client to proceed with a series of unmeritorious steps and to take unreasonable positions to achieve goals in this action," the decision said.
Healey applied Rule 57.07 of the Rules of Civil Procedure in her decision — a rule that allows the court to order lawyers to pay costs personally when they cause "costs to be incurred without reasonable cause or to be wasted by undue delay, negligence or other default."
Slansky says Healey's application of Rule 57.07 was unfair, as he believed the case was viable and meritorious at the time.
"You don't do this like a Monday morning quarterback," he says.
"You're supposed to not do
ex post facto
reasoning. You're supposed to look at what the lawyer believed in good faith at the time he brought the lawsuit — not say well in the end the judge disagreed and therefore it shouldn't have been brought."
Christopher Hicks, a criminal lawyer with Hicks Adams LLP, believes such a rule should not exist at all as he says it is a way to punish and deter lawyers for taking on difficult cases.
"Rule 57.07, which they impaled Mr. Slansky on, is just wrong and shouldn't exist," he says. Hicks was not involved in the case.
Hicks says he sees similarities in the effect of this decision with that of the Court of Appeal's dismissal of lawyer Joseph Groia's appeal in his fight against the Law Society of Upper Canada over his conduct in court.
"Counsel has to be able to advance their client's causes without fear of legal jeopardy," he says.
"What effect does this have on the justice system if we start dropping cost on lawyers? I think that has to be seriously considered."
In his appeal of Healey's decision, Slansky argued he did not have a reasonable opportunity "to make representations to the court on the particular ground upon which the motion was decided," which was that the action was meritless.
"There was no notice about the fact that they were going to be alleging that it was improper to take on the case, but that's what the decision ended up being about — that the judge concluded I should not have taken the case in the first place," Slansky says. The court, however, ruled he did have adequate notice and that the meritless nature of the action was not the only factor as the action was an abuse of process.
Slansky was also ordered to pay an additional $30,000 in costs for the appeal.
Slansky told
Law Times
he is hoping to apply for leave to appeal the case to the Supreme Court, but he is waiting to hear back from LawPRO before he proceeds.
The Court of Appeal decision outlined Best's recent history of filing actions and motions in court.
In 2007 — before Slansky represented him — Best sued 62 different defendants for negligence and economic loss. This action was stayed in 2009 and Best was later found in contempt for "failure to comply with court orders related to attempts to collect costs from him," according to the decision.
He then served 60 days in prison in 2013, around the time Slansky started to represent him. Best then sought to appeal the finding of contempt at the Court of Appeal, which dismissed his appeal. He then failed to obtain leave to appeal to the Supreme Court of Canada.
In the meantime, he started the action that would eventually lead to costs being upheld against Slansky personally. The new action was against 39 defendants, alleging misconduct on the part of opposing lawyers, police, and private investigators. By this time, Best owed $375,000 in unpaid costs.
He then refused to consent to an order setting aside a default judgment until just four days before the motion was to be argued, once materials had already been prepared and exchanged, the decision said.
Defendants in that action told Slansky they would seek costs from him personally in 2015.
Healey dismissed the action as an abuse of process and awarded costs to the respondents, saying the action did not have a "scintilla of merit," and that it was the most "vexatious and abusive" claim she had ever ruled on.