As more self-represented litigants flood the court system, researchers are studying how electronic court forms could reduce barriers to justice.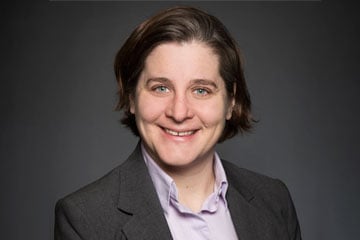 As more self-represented litigants flood the court system, researchers are studying how electronic court forms could reduce barriers to justice.
Professors Amy Salyzyn and Jacquelyn Burkell will study how interactive court forms are understood by the public, the University of Ottawa announced on June 20.
Salyzyn says their research goes beyond basic comprehension and readability and looks at whether an answer to a form's question is time-consuming or whether someone needs many outside resources to understand a court form, for example.
"Court form complexity is really a huge barrier for individuals trying to represent themselves and don't have availability of legal advice. We know court forms are a problem, but what actually makes them a problem is what this current research wants to look at," says Salyzyn. "I would anticipate the insights we gain from this study would be helpful to people developing smart forms in other areas and other types of legal matters, for sure."
The two-year project on how the public reads court forms follows previous research on paper forms by Salyzyn, associate professor at the University of Ottawa Faculty of Common Law, and Burkell, assistant dean of research and associate professor at Western University's faculty of information and media studies. The new project, which is funded by the Law Foundation of Ontario and includes Julie Mathews and Erik Bornmann of Community Legal Education Ontario, will focus on online guided pathways for family law disputes.
"It would seem that moving to a more interactive, electronic-type form would alleviate some of the challenges. . . . The court form could potentially just only show them the aspects of the form they needed, and that would reduce complexity," says Salyzyn.
"What this current project is doing is trying to look at some actual, currently available interactive court forms — or smart forms, or online forms — and look at whether, in fact, those court forms do alleviate in those challenges. And what new challenges may exist. Because, of course, just transferring something from paper to electronic isn't in itself a solution."
Salyzyn is also working with CLEO and LFO on a separate project surrounding the regulation of so-called smart forms that take paper court documents online and make them more interactive.
It's an issue not just in Canada but in other jurisdictions, she says. In the U.S., for instance, California's bar has a task force examining online self-help in law. The bar will examine whether to approve recommendations to change regulations on Friday, an agenda said.
Ontario is not exempt from similar issues. Last week, Ryerson University's Legal Innovation Zone managing director Chris Bentley noted that the university is unable to use its new family law portal to actually resolve legal issues due to the way the legal profession is regulated. Instead, the new technology can only provide information on options for litigants to pursue with a lawyer, he said.
"The project is dealing with that question as to whether or not we need to loosen regulatory models or a look at a new way of regulating interactive forms. The question, indeed, is when does a form constitute legal advice versus legal information — such that the law society's current regulatory regime could become engaged?" Salyzyn says. "Chris is correct that right now we don't necessarily have the right regulator balance to be able to provide the best types of tools to the public."