The Law Society of Upper Canada has created a task force to develop a proposal for mentorship services for the legal profession.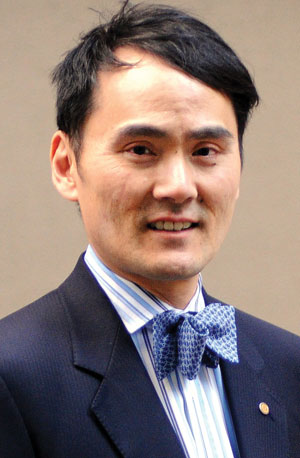 "There is a concept about mentoring that I think . . . we have to accept is now antiquated," said Bencher Julian Falconer at Convocation on Nov. 21.
"Mentoring traditionally was a form of social networking. It was an effort to plug people in and introduce them to others. This isn't the mentoring we're talking about anymore that's sorely lacking. There's nothing wrong with the social networks, but something is lacking that I think has to be professionally reinforced, and that is giving access to folks who don't have access to a network of judgment."
Falconer told Convocation a mentorship program is a win-win for both lawyers and the law society as more guidance for practitioners means fewer dollars spent on disciplining them.
"There have been many who have supported and raised the issue of the absence of guidance for those who need the help and how much money it has cost the regulators because that guidance hasn't been available," he said.
Falconer noted a mentoring service would mean a drop in allegations of failing to co-operate against lawyers that are currently plugging the discipline system.
"[It means] not being met with stressed-out, burned-out lawyers who, had they had help at the start — professional help — as in guidance and mentoring of the kind I'm talking about, would not be in the system," he added.
According to lawyer Lee Akazaki, who has written extensively on the issue of mentoring lawyers, it would be more helpful if the law society also amended its rules to include an obligation on practitioners to mentor their peers.
"My view is that as a member of a self-regulating profession, lawyers have an obligation to do this," says Akazaki, a former president of the Ontario Bar Association.
"We're all invested in the competence of each other, so I'd like to see Rule 6 [of the Rules of Professional Conduct] amended so that it includes an obligation on the part of all lawyers to accept requests from other lawyers for advice provided that the other lawyer is not in an adversarial and conflict situation."
The law society could establish a mentorship program of that kind simply by incorporating an obligation to mentor peers into the certified specialist program, Akazaki suggests.
The law society should also envision a mentorship program that breaks out of the traditional format largely aimed at articling students and junior lawyers.
"You have to provide a forum for mid-level and senior lawyers to take part and ask for advice because the competency and professional standards criteria of the law society is not just about educating students and young lawyers," he says.
"My experience with mentorship programs is that 90 per cent of the people who sign up for them are law students who are either in law school or articling students and they're not talking about practice-related questions. They're not talking about subject-area questions. They all want to hear about career advice," he adds.
While career advice for young lawyers is an important part of mentorship, it doesn't necessarily tie in standards of competence and professional conduct, he notes.
Law society benchers Janet Minor and Howard Goldblatt will be chairing the law society task force to look at mentorship. The task force has a budget to spend up to $30,000 for research and consultation needs. The task force is to come back to Convocation with recommendations no later than January 2015.