A prominent class action litigator turned political activist says he intends to appeal a Superior Court ruling that dismissed a libel action he brought against B'nai Brith Canada after it suggested in an online post that he advocated on behalf of terrorists.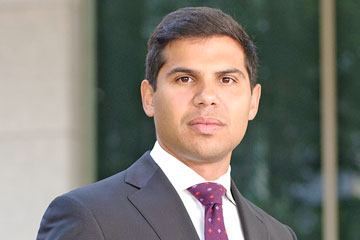 Lascaris says he supports the anti-SLAPP provisions, but he believes it was not applied properly in this litigation.
"My case is the exact opposite," says Lascaris.
"B'nai Brith has significant financial resources. After I sued, they did not change their behaviour. There is no evidence they were chilled," says Lascaris, a former partner at Siskinds LLP and head of its securities class actions group, who left the profession two years ago to focus on activism. He also ran unsuccessfully as a Green Party candidate in London, Ont. in the 2015 federal election and served as justice critic in its "shadow" cabinet the following year.
David Elmaleh, who acted for B'nai Brith, says the Superior Court ruling reflects the will of the legislature when the statute was enacted.
"We need to ensure that anyone can freely criticize on a matter of public interest when there is no malice," says Elmaleh, a partner at McCague Borlack LLP in Toronto. "It is about protecting free speech."
Since the ruling was issued, B'nai Brith has referenced it in fundraising efforts on its website and in a short video posted on YouTube.
"Help B'nai Brith Canada defeat Anti-Israel Lawfare" is the headline of the post. It states that "pro-Israel groups could have been barred from criticizing adversaries of the Jewish state" if the libel action had been allowed to proceed.
The lawsuit that Lascaris filed is based on a posting by B'nai Brith on its website in August 2016 and then re-tweeted in the spring of 2017.
The 600-word posting stated that a "B'nai Brith Canada investigation has revealed" that Lascaris, as the official justice critic of the Green Party of Canada, "has used social media to advocate on behalf of terrorists who have murdered Israeli citizens."
It references a meeting between Lascaris and Muhammad Alayan, the father of Bahaa Alayan — who allegedly killed three civilians on a Jerusalem bus and was shot to death by Israeli security forces. Lascaris posted on Facebook a picture of his meeting and stated the young man was killed "extrajudicially."
The B'nai Brith article, which included other criticisms of Lascaris, was first posted on the eve of the annual convention of the Green Party. One resolution, which was submitted by Lascaris, was to support the use of boycotts, divestment and sanctions against Israel and Israeli companies to protest against its treatment of the Palestinian people.
Lascaris says he has repeatedly condemned attacks on civilians and only filed the lawsuit because B'nai Brith continued to state that he supported terrorists. The anti-SLAPP legislation came into force in Ontario nearly three years ago.
Since then, there have been a number of Superior Court rulings on how to apply the provisions in the statute. The Ontario Court of Appeal heard a number of cases together on the legislation, just over a year ago, but the rulings are still on reserve (as of press time they had not been issued).
Iain MacKinnon, a Toronto lawyer who regularly acts for media and in libel cases, says guidance from the Court of Appeal is needed.
"The law appears to be shifting in favour of defendants [in libel actions]," says MacKinnon, a partner at Linden & Associates in Toronto.
"Plaintiffs have a difficult time proving that the defence cannot possibly succeed," he says. The threshold for defendants to meet to have an action dismissed under the anti-SLAPP test as it has been interpreted in the Superior Court is "pretty low," he suggests.
The comments made by B'nai Brith were in the public interest, stated Rady in her ruling.
"Canadians have a public interest in receiving information on the conflict in the Middle East and on individuals involved with government parties and their stance on the issue," she wrote. As a result, the burden shifts to the plaintiff to show there was no valid defence, the judge explained.
A belief does not have to be reasonable, added Rady, only that it is held honestly for the defence of fair comment to be available.
"Because it is arguable that a person could honestly believe that support for the Alayan family constitutes support for terrorists, a valid defence is available to the defendant," she wrote.
MacKinnon, who is not involved in the litigation, says some aspects of the judge's ruling are not clear. "There is very little analysis on the fact-versus-opinion distinction and the meaning of what Justice Rady refers to as "the comment." We don't know what "the comment" is, he adds.
"I am not convinced there is a proper consideration of the very first issue — is this a statement of fact or an opinion?" MacKinnon says.