An Ontario jury has taken the unusual step of imposing $175,000 in punitive damages on insurance companies that denied compensation to a man who lost his home in a fire.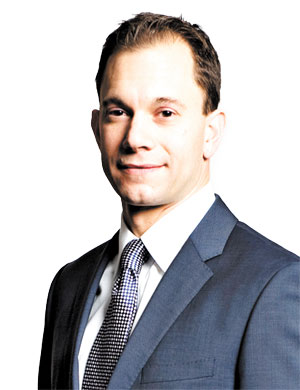 Before the jurors came back with their award on April 19, a judge told jurors that punitive damages should only be imposed in exceptional instances of marked misconduct.
Abdul Hamid Haji-Fazul, 44, lost his house and all its contents on his then-40-hectare rural property in Stevensville, south of Niagara Falls, Ont., in a fire in April 2011. Haji-Fazul was insured by Lloyd's Underwriters under Contract PM900 and Sovereign General Insurance Co.
During a seven-day trial in Ontario Superior Court in St. Catharine's before Justice Robert Reid, lawyers Jason D. Singer and Ari J. Singer (no relation) argued successfully that the insurance companies would, as per their written policies, have insured Haji-Fazul even if they were aware of information that he'd lost a prior property to fire in 2008.
"The jury came back and found that none of the misrepresentations, if there were misrepresentations, were material," says Jason Singer, of the Toronto law firm Singer Kwinter.
"So, the insurer was not entitled to void the policy."
It's very difficult to win punitive damages against an insurance company on these types of claims, says Singer. "You have to show that their conduct was highly reprehensible or egregious, essentially.
"It's just a reminder for insurance companies of their obligation to act in good faith to their clients and their insureds and to ensure that when they deny a claim that they do it fairly and that they do it for good reason," he adds.
After receiving his claim for the 2011 fire, the insurers learned that Haji-Fazul had a prior house fire loss on his property in 2008, which was on the same piece of land. They also learned he had demolished an old shed on the land by burning it down and had a farmer leasing out about 28 hectares.
They denied the claim based on alleged material misrepresentations made in the application for insurance.
Haji-Fazul denied making any misrepresentations, claiming he honestly told the insurance broker involved all the relevant facts and paid a high-risk premium of $4,500 as a result, on an annual basis. The insurers' lawyer, Pete Volaric, did not return a call for comment on the case, and the spokesperson for Sovereign General Insurance Co. declined to comment.
In his lawsuit, Haji-Fazul claimed $1.19 million for the house, contents, and for extra living expenses incurred after the fire. He will now be compensated for his losses, which will be determined by an appraisal.
Haji-Fajul sued the brokers, Thompson Insurance Brokers, claiming $1.5 million for negligence or breach of contract. But the jury did not have to consider their role.
In their pleadings, Lloyd's Underwriters and Sovereign General Insurance said they always acted in good faith. They claimed Haji-Fazul made a misrepresentation when he submitted his application by falsely stating he didn't have any prior claims or any more than one fire loss in the previous five years.
Haji-Fazul alleged the insurers delayed responding to his claim and refused to provide valid reasons for non-payment. He claimed they treated him as an adversary and exercised an economic advantage over him, refusing to provide partial or advance payment although they knew he was desperate for funds.
Alf Kwinter, founding partner of Singer Kwinter, says the punitive damage award sends a message to the insurance industry, but he wishes it had been higher. The Supreme Court of Canada has said punitive damages should be a deterrent not just to the insurance company involved but to all insurers, Kwinter says.
"It can't be a licence fee," he says.
David Contant, a lawyer with Nelligan O'Brien Payne LLP in Ottawa, says in
Whiten v. Pilot
the Supreme Court confirmed the upper end for punitive awards to be $1 million. Although the St. Catharines award falls short of this ceiling, he says, "It certainly represents a significant award for punitive damages in comparison to other recent awards against insurers.
"The findings of the jury are instructive in that they remind insurers that insureds rely upon their insurance company to provide 'appropriate coverage' and 'peace of mind,'" Contant adds.
Alan D'Silva, a senior partner with Stikeman Elliott LLP and an expert in insurance litigation, while not commenting on this case, says, "Courts are being clear and need to be clear that it is not every breach of an insurance policy that gives rise to punitive damages. There has to be an actual finding of bad faith by the insurer."
D'Silva represented American Home Assurance Company at the Saskatchewan Court of Appeal in the Luciano Branco case, which, in 2015, reduced $4.5 million in punitive damages against AIG and Zurich Life Insurance Company Ltd. to a total of $675,000.
The landmark 2002 Supreme Court
Whiten v. Pilot
decision affirmed punitive damages should be handed out only in exceptional cases where there has been "high-handed, malicious, arbitrary or highly reprehensible misconduct that departs to a marked degree from ordinary standards of decent behaviour."
Haji-Fazul, who now lives in St. Catharines, told
Law Times
he had to sell his property after the fire because he could not afford to keep it when no funds were forthcoming from the insurers. He said he had to pay for the cleanup of his property and put himself and his daughter, then 16, and son, then 14, in a hotel without any financial help from the insurers.
Haji-Fazul added that he was despondent and gained 27 kilograms worrying about the case. He said he was troubled about having to pay not only for his legal expenses but $100,000 for the defendants' court costs if he lost.
"I'm so happy," says Haji-Fazul. "I've been suffering for five years."