Lawyers say a recent Federal Court of Appeal decision declaring a litigant vexatious will bring greater certainty to when and how lawyers should bring motions to curb frivolous litigation that is sucking up court resources.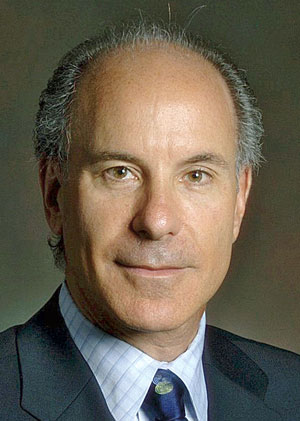 In
Canada v. Olumide
, Justice David Stratas called on litigants to bring applications to weed out vexatious litigants as early as possible, saying every moment the courts devote to a vexatious litigant is a moment unavailable to a deserving one.
". . . Too often though, the applicants do not start vexatious litigant applications for months, if not years, even many years," Stratas wrote in his decision. "In the meantime, much damage to many is done."
The decision concerned a litigant, Ade Olumide, who "flouted" court orders and brought at least 47 matters before various courts in around three years, 18 of which were before the Federal Court and dismissed summarily.
Lawyers say the decision provides a good guideline as to when they should bring applications under s. 40 of the Federal Courts Act, which allows judges to bar vexatious litigants from bringing any further matters before the court without first obtaining leave.
"It's great that a judge is taking the time to put together this playbook," says lawyer Michael Myers of Papazian Heisey Myers.
Myers says the decision encourages lawyers not to wait to file an application under s. 40 when they find themselves up against vexatious litigants.
"You can find yourself in a black hole-type spiral into nothingness dealing with vexatious litigants if you allow them to be vexatious," he says.
"Don't get mired in the muck for a couple of years trying to fight your way out of a paper bag when you can just come to court and we'll help you." In the decision, Stratas said that very few motions and applications have been brought in Federal Court under s. 40. The lack of applications in turn has led to little being said by the court on the matter, causing uncertainty and tepidness when it comes to filing these motions. "This is unfortunate," Stratas said. "Section 40 is an important tool to be used in appropriate circumstances in a timely way."
Stratas said that while vexatious litigants are likely to launch multiple matters, lawyers can bring motions against them under s. 40 after a single proceeding.
There is a perception among lawyers that applications under s. 40 are particularly laborious, but Stratas said they needn't be so.
He added that lawyers do not need to provide an "encyclopaedia of every last detail, about the litigant's litigation history" but an affidavit that provides relevant information, court decisions that describe their intentions and selected pleadings and documents.
"What Justice Stratas is, I think, trying to say is that, given the sheer cost that these people impose on their opponents in litigation, you don't have to go overboard and throw in the kitchen sink when you're trying to get an order to have them declared as a vexatious litigant," says Kevin Toyne of Hill Sokalski Walsh Olson LLP.
Stratas said that some courts on occasion have "characterized section 40 as being a drastic, last-resort option" that should be used sparingly because it will affect an individual's access to the courts.
Stratas, however, said that being declared a vexatious litigant does not completely ban someone from court. They will just have to seek leave from a judge in the future in order to launch an action. Lawyers say the decision is an example of a cultural shift in a number of areas of the law to deal with backlogs after the Supreme Court of Canada's decision in
Hryniak v. Mauldin
.
John Olah, a senior litigation partner at Beard Winter LLP, says the decision says that an older notion that a s. 40 application was one of last resort is no longer the case anymore.
"In an age of court space and court time becoming a more and more scarce commodity, we have to reflect that in our thinking on making an order of this kind," he says. "So I think it's recalibrating or trying to rethink and reformulate the test a little bit. It's not a dramatic departure, but it's an interesting perspective on the problem and it lays out a road map as to how these kinds of motions should be brought under s. 40."
Toyne says Stratas' decision provides a simple guideline in the hopes that those who have the propensity to become vexatious litigants will come across it and be deterred.
When reached for comment, Olumide claimed Stratas created "a new application" and "falsified court documents."
"The decision is a criminal code offence for which there is no judicial immunity," he says.
"I have about 22 authorities that say that when a judge acts without jurisdiction there is no immunity."