Months before Convocation votes to elect a new treasurer, early contenders are emerging in the race to succeed Derry Millar.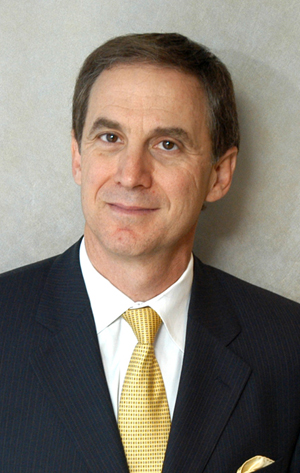 By all indications, the treasurer's chair will be hotly contested as a number of benchers are already expressing interest in vying for the job.
Awaiting the victor are some precarious fronts, the most prominent of which is governance reform.
The Law Society of Upper Canada is in the midst of a fractious examination of its governance structure, having voted for a series of reforms that sharply divided Convocation.
The debate, however, is far from over, says former treasurer Harvey Strosberg.
"You may see this turn into a referendum on that issue," Strosberg says. "The positions that people took may be an election issue."
Laurie Pawlitza, a bencher since 2003, voted in favour of ending life-bencher status and imposing term limits of 12 years.
"Incumbents have a very specific advantage," Pawlitza says. "One of the ways to make it a more fair election, for some of those people who don't have the name recognition of some of the stars, is term limits."
Pawlitza, whose Torkin Manes LLP litigation practice focuses on family law, says she intends to run for treasurer but out of respect for the remainder of Millar's term is reserving her platform.
Millar's two-year tenure will come to an end at June Convocation, when benchers elect their next representative.
Around this time, however, hopefuls for treasurer "start kicking tires," Strosberg says.
"These campaigns usually start heating up as soon as the weather gets a little warmer."
Candidate nominations must be submitted by mid-May.
Bencher Beth Symes also says she will wait until she has declared her candidacy before she talks about her agenda in a potential run for treasurer.
At December Convocation, Symes voted against most of the proposed governance reforms, including term limits.
"It's not a recipe for new ideas and it will not be a recipe to change the face of Convocation," says Symes, a partner in the Toronto boutique litigation firm Symes & Street.
Some of the law society's longest-serving benchers are responsible for some of the most persuasive assessments, she adds, noting that Clayton Ruby was able to single-handedly "change Convocation in the debate on legal aid and the boycott."
Strosberg also spoke out against the reforms, which require provincial intervention to change the legislation governing the profession.
"I thought the people that supported this were really - I don't know if I'd say politically naive - but really underestimated what was required to change the act," he says.
To get law society governance on the legislative agenda will require an enormous push from the LSUC, a questionable prospect given that Convocation is not united on the issue, Strosberg says.
The collective will to prompt the government to open up the act may be further sapped if the incoming treasurer is not a supporter of the reforms, he adds.
Candidates could make governance the key issue, Strosberg speculates, which would boil the treasurer election down to a vote on term limits.
Larry Banack supports term limits. He voted for them in December as well as for an end to ex-officio bencher status.
In considering a run for treasurer, the Koskie Minsky LLP partner says the changes are necessary to keep the forces at bay that would threaten the legal profession's self-governance.
"I have no doubt we're one or two steps away from a terrible outcome," he says. "We're at risk of the province deciding to do something. They could decide to take a run at lawyers."
Banack admits the reforms approved by Convocation represent a "degree of political compromise" by falling short of the sweeping changes endorsed by many benchers.
But the pre-emptive effort to modernize the law society's democratic process was necessary and sufficient to preclude any kind of government takeover, he says.
"If we were doing things wrong, they'd be on our tails."
However, there remain many opportunities for democratic reform for the next treasurer to take on, Banack says, calling Convocation an "often ineffective process."
Historically, incumbent benchers have been virtually assured of being re-elected due to name recognition and low voter turnout, a symptom of the general disconnect with the profession.
Combined with the unusual size of Convocation at 83 benchers, that electoral system can produce a kind of institutional inertia, Banack says.
Committees end up having upwards of 20 members, creating the conditions for "denial of accountability or accountable deniability," he adds.
"It's too easy to hide in committees, to never author a report or take the lead on an issue. Lead with your chin and try to advance the discussion."
In addition, Banack envisions changes to the law society's disciplinary role over the profession.
Not all benchers are created equal and not all are qualified to preside over conduct proceedings or write decisions, he says.
"Some people don't have the training, temperance or experience."
---
For more on the governance issue, see "LSUC votes to end life terms"


For more on this issue, see "LSUC all talk on women and legal aid" and "LSUC on women and legal aid"