Ontario immigration lawyers are questioning the recently signed Quebec Mobility Agreement as a crackdown on rogue immigration consultants in Quebec threatens to restrict their ability to practise there.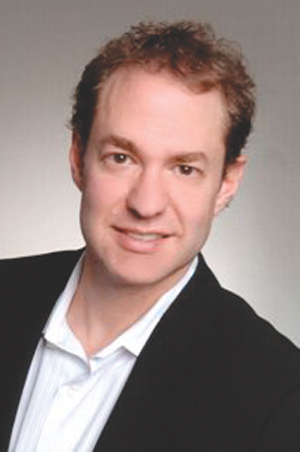 The Quebec government has released a draft regulation that will allow only recognized immigration consultants to file certain immigration applications in there. The regulation closes a loophole that allowed almost anybody to present themselves as an immigration consultant.
The change would exempt members of the Barreau du Québec or the Chambre des notaires du Québec, but that leaves out-of-province lawyers like Michael Niren in a no man's land.
Despite being based in Toronto and without any knowledge of French, Niren, a lawyer with Niren & Associates, says he helps clients wishing to emigrate to Quebec.
"We have been representing Quebec-bound clients for many years without any problems whatsoever. Like any area of law, you have to familiarize yourself with the body of law that's applicable to the jurisdiction."
Niren is worried about the uncertainty the new regulation creates for lawyers like him who operate only occasionally in Quebec. "I think the intentions are good in terms of tightening up the rules on immigration consultants but I think they're casting the net too wide.
If you're a licensed lawyer in another province, especially when you have extensive experience handling Quebec cases, you shouldn't be excluded and have to apply for special privileges to represent clients you've been representing for years."
Stephen Green, chairman of the Canadian Bar Association's citizenship and immigration law section, agrees the reasoning behind the regulation is sound but questions how it fits with Canada's labour mobility regime for lawyers.
"They have the right to regulate in their own province; everybody does," he says. "They are doing it to protect the public. But we have mobility rights in the rest of Canada that are more expanded than in Quebec. I think the barreau needs to look at it because this is a mobility issue."
The CBA expects to prepare a submission on the issue soon, setting out its official views on the matter.
Under the National Mobility Agreement, Ontario lawyers can practise occasionally in other signatory provinces without a permit as long as they do so for less than 100 days in a calendar year.
The recently signed Quebec Mobility Agreement was hailed by the Federation of Law Societies of Canada as a major step forward but it doesn't address temporary practice without a permit.
As part of the agreement, the Law Society of Upper Canada is creating a new L3 licence designed to mirror a similar designation created by the barreau in 2008 that allows out-of-province lawyers to practise in Quebec as Canadian legal advisers without taking additional courses in civil law.
But they're largely restricted to dealing with federal matters and legal issues relating to their home jurisdiction. Although immigration law normally falls under federal jurisdiction, Quebec still has a say over those matters, so it's unclear whether Canadian legal advisers could represent clients there. The barreau didn't respond to requests for clarification.
Green fears lawyers will now have to apply to the barreau for a special authorization permit on a case-by-case basis, a process he says will add another level of bureaucracy and cost for Ontario lawyers. The permit costs $100 and takes 10 days to process.
"Let's say you're a large company and you're applying for seven work permits. Do we have to pay seven times?" he asks. "These can be important corporate clients, so you don't want to lose them."
But what's particularly frustrating for Green is that Quebec lawyers working on an occasional basis in Ontario don't face the same hurdles.
Law society spokeswoman Jane Withey notes that because Quebec failed to fully implement the National Mobility Agreement, the LSUC still allows Quebec lawyers to practise temporarily in Ontario without a permit under the so-called "10-20-12" rule.
"They can work on 10 matters for no more than 20 days in a 12-month period," she says. "But if they want to set up shop, they'd have to apply for the L3 licence under the new mobility agreement, which means they have to be a member of good standing in Quebec and they pay insurance in Quebec."
John Campion, president of the federation, says that while he's not familiar with the changes in Quebec, he's hoping for a solution.
"I think we've made a major effort to reduce major impediments, but there's always going to be some glitches," he says. "If it turns out a lot of people are going to be affected, then we will find a way to help them. Wherever possible, we want mobility."