One weekend in 1990, a group of aboriginal elders went on a retreat to Birch Island, Ont., with an important mission. They were to decide if there could be a way for Ontario's aboriginal communities to resolve matters without going into the formal criminal justice system that sees too many people going in and out of prison without meaningful correction.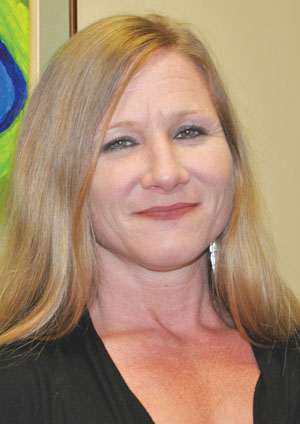 The result of their consultation was what is now the Aboriginal Legal Services of Toronto's community justice program.
Aboriginal Canadians, as many reports have shown, make up a disproportionately large part of the prison system. Many reports, including a recent one by former Supreme Court justice Frank Iacobucci, have described the relationship between aboriginal Canadians and the justice system as a failure.
Colette McCombs, manager of the community justice program at Aboriginal Legal Services of Toronto, says engagement must fill the large gap between these communities and the justice system.
Instead of landing in prison, accused aboriginals own up to their offence when they come to the community justice program. Upon the Crown's approval, their cases divert to a healing circle with an average of three volunteer council members.
"They agree to do whatever the council asks them, and the counsel can ask anything of them other than jail time," says McCombs.
The program aims to help offenders feel a part of a community, says McCombs. "The fact that it's done in a circle means everyone is equal," she notes.
"There's nobody who is sitting at a higher level or behind a desk or anything."
The council, made up of members of the aboriginal community, is in a better position to understand the person's background. Every month, the council hears about 27 cases.
In its report on early resolution sectors, the National Action Committee on Access to Justice in Civil and Family Matters pointed to the need to be aware of those parts of society with "multiple problems and problem sectors."
"When clients identify their legal problems, they are just as likely to have two or more problems as they are to have only one. This is particularly true for certain demographic groups in the population, e.g., persons with disabilities, visible minorities, aboriginal clients, social assistance recipients, and young people," the report states.
The person brought to the circle "understands what's going on," says McCombs, who notes that the language of the courts is often mysterious to those on trial. "They have a chance to tell their story, whereas that may not always happen in court."
In a system that sees many aboriginals without legal representation, programs like these are an alternative route to access to justice, says Mark Marsolais, who co-ordinates a similar program at the Odawa Native Friendship Centre in Ottawa.
"It's hard to get legal aid, and a lot of our people are very shy and they won't even look for lawyers," he says. It's a struggle McCombs, too, has noticed. The lack of representation gets so severe that "people are just pleading guilty because they just want to get it over with," she says.
The Odawa Native Friendship Centre has now put up multilingual signage in courtrooms in what Marsolais calls a major "unveiling."
The friendship centre makes efforts to reach out to the community through its web site and a Facebook account, says Marsolais. Although the program focuses on diversion, it also takes questions about the justice system, how to find native lawyers, and access to social services, he says.
"One of the most interesting things is that when you have the word justice in your title, you get all kinds of shoes walking in," he notes.
"We really go over the limit of what our mandate is to help people out."
The action committee's report on making justice and legal information accessible for all highlighted the need to build links with minority communities.
"Legal aid plans, public legal education organizations, and other legal information providers require greater capacity to keep pace with current information technologies and to build and sustain their network of diverse community links," the report stated. "In particular, they need to be able to reach communities that face specific barriers in accessing the justice system, such as aboriginal and immigrant communities."
Healing circle programs generally take all cases except murder, sexual assault, domestic violence, and drinking and driving. For those who go through these programs, there will be no criminal record.
Coming to a healing circle is free and upon arrival, McCombs says the individual can participate in smudging, a cultural ritual meant to cleanse negative energy.
The offender and members of the public discuss the person's background, goals, and "what they're up to these days," says McCombs. After the talk, the person leaves the room while the panel drafts a list of tasks the individual is to complete.
There's a chance to renegotiate the tasks if the offender doesn't agree with them. But according to McCombs, "The council members try to make the decision something that's achievable. They want to set people up to succeed, not to fail."
Once people sign the council's decision, they get a caseworker who oversees the completion of their required tasks. Failing to do so means losing the ability to come to a healing circle should the person land in legal trouble again. Files can be reopened, McCombs says, but before people can meet with a council for a separate offence, they must complete their original requirements.
Of course, there are challenges to running programs like this one. Funding for the program has been an issue, McCombs says, noting youth caseworkers haven't had a salary increase since it began.
Once the council assigns the tasks, some of which can include getting help for addictions, finding timely treatment programs is also a challenge, says Marsolais.
The other challenge, McCombs notes, is having to educate new Crown counsel and police on what the program really does. She remembers once discussing a person's case with a police officer.
"'Yes, we need to take that person out of the community,'" she recalls the police officer as saying.
"No, it's quite the opposite," she responded. "We're bringing them into the community."
This is the fourth and final instalment in
Law Times'
summer series on access to justice. The series has considered the issues raised in each of the working group reports prepared by the National Action Committee on Access to Justice in Civil and Family Matters.