The Divisional Court has granted what lawyers say is the first appeal in Ontario that did not provide notice to a defendant.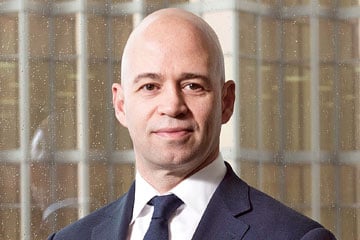 The Divisional Court has granted what lawyers say is the first appeal in Ontario that did not provide notice to a defendant.
In 2092280 Ontario Inc. v. Voralto Group Inc., plaintiffs sought a Mareva injunction on an ex parte basis to stop an alleged fraudster from dissipating any of its assets. A motion judge refused to grant the order finding notice must be given to the defendant.
The Divisional Court, however, set aside the motion judge's decision, finding that a requirement to notify the alleged perpetrators of fraud in advance of an impending Mareva injunction "would significantly water down an important remedy for protecting innocent victims."
Lawyers say the decision will serve as a strong precedent going forward for practitioners who represent fraud victims seeking an appeal on an ex parte basis.
James Zibarras, one of the lawyers who represented the plaintiffs, says that prior to this decision, judges were increasingly ordering plaintiffs to come back on notice and that there was no way to appeal that decision.
"By bringing an appeal, you'd be notifying the defendant that you were trying to freeze their assets and the whole purpose of the motion would be undercut," says Zibarras, a partner with Brauti Thorning Zibarras LLP. He adds the fact that the appeal was allowed provides a very important remedy in the context of ex parte Mareva orders in fraud actions.
Zibarras and lawyer Justin Anisman, who also worked on the case, sought direction from a senior regional justice to hear the appeal on an ex parte basis after they found no evidence that an appeal had ever been heard in Ontario without notice being given to the other side. They then received a special order permitting them to do so.
In their appeal, the plaintiffs argued that a motion for a Mareva injunction should proceed without notice. There would be little point in proceeding with an action against an alleged fraudster if they were given notice, as their assets would likely then be dissipated, they contended.
The Divisional Court agreed, finding that the court's reluctance to allow prejudgment execution must bow to the goal of ensuring the civil justice system is able to provide remedy against fraud.
"If funds cannot be frozen in advance, a vital arrow in the civil law's quiver to address serious fraud will be lost," said the decision of a three-judge panel. "This is a narrow exception to the general rule against prejudgment execution."
Lawyers say the decision is also an important affirmation of the original spirit of a Mareva injunction, especially in fraud matters.
Matthew Latella, a partner with Baker McKenzie LLP, who was not involved in the case, says it recognizes the unfortunate reality that sometimes there is a sufficient threat of serious injustice that the ordinary rules regarding notice do not apply and that there are adequate safeguards built in to protect against abuses.
"The days of ex parte Mareva motions being rejected, regardless of whether the test has been met, simply because there is a perception that it would be preferable to give notice must give way to the application of the test for the remedy," he says.
Zibarras says the decision also confirms that the court can infer evidence of dissipation as opposed to needing actual evidence, making one of the elements of the test for getting a Mareva injunction easier for plaintiffs to prove.
The court found that plaintiffs are not required to "adduce direct evidence" showing the defendants were actively dissipating their assets and that a serious risk of such an occurrence was enough.
One of the other issues on appeal was whether timeliness is a factor that should be considered in granting a Mareva injunction. The plaintiffs argued that this is not one of five requirements that are set out in case law for such injunctions.
The divisional court found that "while delay may be a relevant factor in some cases . . . it is not a relevant factor where a risk of dissipation of assets is the basis for moving without notice."
The court added that delay would only appear to affect plaintiffs' chances of recovering damages and would not prejudice defendants in fraud cases.
Jason Squire, a partner with Lerners LLP, who was not involved in the case, says the decision provides a pretty clear set of directions from the Divisional Court to judges who deal with these kinds of injunctions daily, as to what to do with a set of fraud allegations and whether to grant Mareva orders on an ex parte basis.
"In a case of fraud, tipping the other side off that you are proceeding with litigation can raise — and it did in this case — the presumption or expectation or a serious concern that the other side will take their assets out of the bank," he says. ". . . So there is a really important place in the fraud investigation world to be able to get these orders without putting the other side on notice."
The defendant could not be reached for comment.