The post-Sept. 11 era of tighter security at Canada's border and within the United States is generating considerable angst for people ranging from those who travel regularly for business to refugees facing peril in their homeland.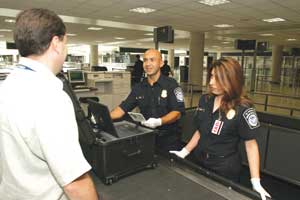 The response from the bar is running the gamut from helping corporate clients to ensure their employees can access the U.S. for business purposes, to a federal court challenge of the Safe Third Country Agreement between Canada and the U.S.
In the latter case, lawyers representing three refugee organizations recently argued at Federal Court that the deportation of Maher Arar to Syria by U.S. authorities and his subsequent torture there, along with the treatment of Guantanamo Bay detainees, demonstrates Washington's continual failure to comply with protections mandated by the United Nations.
Therefore, the groups argue, the government must review the Safe Third Country Agreement that enables Canada to refuse potential refugees at the border on the grounds that they make their application in the U.S., the country where they first landed.
In court last month, lawyer Barbara Jackman, representing the refugee groups, alleged, "In a post-9/11 world, a lot of information has come to light that the U.S. . . . justified the use of torture, rendition, and training others to commit torture."
The application for leave for judicial review was filed in December 2005, but early last month John Doe became the focus as the matter was heard in court.
John Doe, who with his family has been in the U.S. since 2000, hadn't applied for refugee status there within the required one-year timeframe. He has since made an application but was arrested in the U.S. early in February and ordered deported to his home country, Columbia.
Andrew Brouwer, co-counsel with Jackman and lawyers from Waldman & Associates, says John Doe had fled Columbia after being threatened by the FARC guerilla group and the legal team has since learned that his brother has recently gone missing.
"We've asked the judge for order to compel Canada to allow John Doe to wait here while his claim [in the U.S.] was heard," says Brouwer.
The new evidence of John Doe's missing brother has been entered into legal proceedings in the U.S. to avert his imminent deportation order.
Based on the new evidence, Justice Michael Phelan, who heard the safe third country arguments, has decided not to make a decision but has "had us transmit his request to the U.S. government that John Doe not be transported to Columbia until he has had a chance to consider the motion," Brouwer says.
Phelan also ordered that if John Doe arrives at a Canadian port of entry, he is not to be removed by Canadian authorities until at least the court has rendered its decision on the motion.
The legal team has enlisted refugee champion Deborah Anker of the Harvard Immigration and Refugee Clinic to help ensure John Doe isn't whisked back to Columbia should his application in the U.S. be denied, so Canada can consider his status.
For John Doe, it's a matter of wait-and-see. "We never did get formal assurances that they wouldn't deport him," says Brouwer. "Everything is still extremely tenuous."
Tenuous might also describe how many business travellers are feeling when crossing the border.
Glenn Matthews of Siskinds in London says his corporate clients "have reported a marked increase in the number of 'incidents' their employees have had when travelling to the U.S. for business over the past year.
"Specifically," says Matthews, "trips for routine sales calls, business meetings, trade shows, and other generic business needs have become more problematic. All of these activities are permissible and legitimate under NAFTA and Canadians traditionally have not had a difficult time entering the U.S. for business.
"Business travel is increasingly more risky in terms of U.S. inspection and more and more Canadian companies are beginning to look at U.S. visa options for their employees as a result."
Even more problematic are the number of "hits" with the use of machine-readable passports when people are checked for criminal records, he says.
"Now that passports are the norm, and in light of recent technological changes enabling a quick background check via passport scan, we have noticed a steep increase in calls from business or regular travellers who have been refused entry to either Canada or the U.S. due to previous criminal convictions," says Matthews.
In many cases, these individuals have been travelling back and forth across the border for years without issue.
Canadians with a criminal record require an application for "advance permission to enter" while Americans seeking to cross into Canada - even with a DUI offence - must obtain a special temporary resident permit.
There have been recent developments in case law pertaining to border authority searches of laptops, says immigration specialist Sergio Karas.
In U.S. v. Romm, the U.S. Ninth Circuit Court of Appeals held that the forensic analysis of a laptop belonging to a convicted felon travelling to Canada and turned over to American authorities in B.C. fell under the "border search" exception to the requirement to obtain a warrant.
"Under this exception, the government may conduct searches of persons entering the United States without probable cause, reasonable suspicion, or a warrant" as held in previous law, Karas writes in a paper on the topic. "The court also affirmed that, for the purposes of the Fourth Amendment, an international airport terminal is the 'functional equivalent' of a border. Thus, passengers deplaning from an international flight are subject to routine border searches."
Yet in a ruling released last fall, the Ninth Circuit of the Central District of California "appears to have taken a different position from that of the Court of Appeals in U.S. v. Romm, attempting to draw a distinction between 'personal' and 'business' electronic data," Karas notes.
"In U.S. v. Arnold, that court held that customs agents do not have free reign to search files on a laptop computer which may include trade secrets, attorney-client privileged information, and other proprietary business information."
Karas says the decision in Arnold seems "at odds with well-established jurisprudence" and that Romm nonetheless "sent shockwaves through the legal profession" in both countries regarding limits on border searches.