Laurie Pawlitza admits her new job is "daunting" but is nevertheless eager to get started in her new role as treasurer of the Law Society of Upper Canada.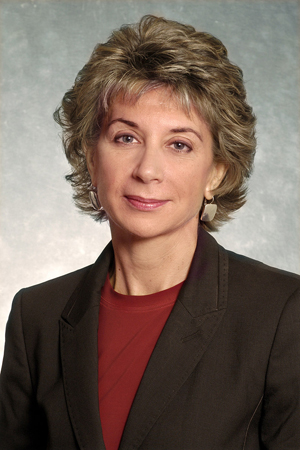 Benchers elected Pawlitza, a partner at Torkin Manes LLP and a bencher since 2003, to the law society's top job by a convincing margin at Convocation on June 29. She polled 44 votes, well ahead of 10 for Beth Symes and five for William Simpson, to become the third female treasurer in the 213-year history of the LSUC.
"Two years is a very short time," Pawlitza tells Law Times. "It's a large profession and it takes time to accomplish things. What's daunting about it is trying to think what can I do to advance the profession and serve the public in a way that's going to be meaningful."
Still, Pawlitza says her career as a family lawyer puts her in a strong position to achieve her aims.
Family law, she says, demands good listening skills, empathy, and "an ability to distil what people want and come up with a resolution that moves things along," qualities she believes will help her. "At the end of the day, if that's what I can do as treasurer - to move particular issues along - that would be a successful term," she says.
Pawlitza isn't saying much about how things will change under her tenure but notes a summer meeting of the LSUC's priority planning committee will give her a chance to put her own stamp on policy.
Benchers heard more specifics about candidates' plans during an in camera meeting well before the vote. For now, Pawlitza says a packed existing agenda will keep her busy.
She notes the Ontario Civil Legal Needs Project, which recently identified areas needing attention, will be an early priority. The report, released at the end of May, revealed that many people on modest incomes view the civil justice system as inaccessible. Most of those who do encounter it said it disrupted their lives.
"That's a very significant issue that I think we need to grapple with," Pawlitza says. "What the law society often does best is to provide leadership and help other groups come together so that we deal with the problem in a concerted, effective way."
The licensing procedure for new lawyers will also be a key issue in the near future as a review is due later this year. As chairwoman of the professional development and competence committee, Pawlitza followed that subject closely.
"My personal view is that law has become a lot more complicated, and so we want to make sure that the standards we're setting are producing competent entry-level lawyers," she says.
Calling predecessor Derry Millar's term "quite extraordinary," Pawlitza says his action-packed tenure puts even more pressure on her to perform. Millar oversaw the introduction of mandatory continuing professional development and controversial changes to the LSUC's governance structure. He also embarked on a series of provincewide forums to address civility in the profession.
"Major accomplishments usually only happen once, perhaps twice, over a two-year term, and you have had more than that," Pawlitza told Millar during Convocation.
Handing over the reins, Millar told benchers he wouldn't return to Convocation after the customary six-month break in order to be in line with his reforms that stripped former treasurers of ex-officio status as benchers.
"It has been an honour and a privilege to have served for the past two years as treasurer," he said. "We have had good debates over the important issues affecting lawyers, paralegals, the law society, and the public we serve. I believe we have accomplished a lot."
Millar will now return to full-time private practice at WeirFoulds LLP.
For her part, Pawlitza says she'll follow Millar's lead in getting out to meet members of the profession over the next two years. "That's one of the most important things the treasurer can do.
People are generally quite forthcoming about what's on their mind if you just ask them the question. So I think we can find out a tremendous amount and maybe bridge the gap for people who think the law society sits behind the iron fence."