Large number of complaints relate to law and order, municipalities, children and youth: report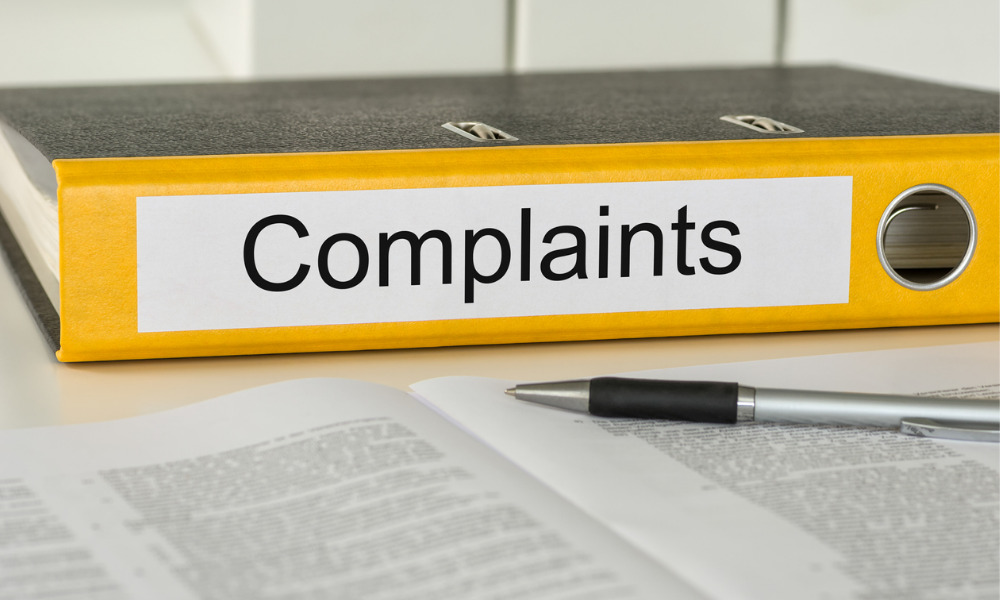 In his latest annual report, Ontario Ombudsman Paul Dubé revealed that public complaints filed before his office have almost returned to "pre-pandemic levels."
According to Dubé, his office received 25,161 complaints between April 1, 2021, and March 31 − an increase of 25 percent over the previous fiscal year. He revealed that many of these complaints relate to three categories: (1) law and order – 28 percent; (2) municipalities – 18 percent; (3) and children and youth in care – 12 percent.
Law and order
Dubé found that law and order remains the leading category of complaints filed before his office. This category includes all aspects of the justice system, correctional system, and policing within the Ombudsman's jurisdiction.
He said that his office received 3,691 complaints relating to correctional facilities. Notably, this figure is consistent with the previous fiscal year but well below the fiscal year 2020's peak of 6,000.
"The pandemic continued to pose huge challenges for correctional facilities, which struggled with staffing shortages and the logistics of isolating inmates during outbreaks," Dubé wrote. "Many inmates complained to us about prolonged lockdowns, when they were sometimes confined to their cells for all but 30 minutes per day."
To address the problem, Dubé said that his office regularly speaks with senior ministry and facility officials to discuss their measures to manage COVID-19 while ensuring that inmates have access to services and amenities.
"For instance, we confirm that inmates on lockdown or in medical isolation have regular access to phones, showers, and health care," Dubé wrote. "The Ministry of the Solicitor General has also hired more correctional officers as part of its strategy to address staffing shortages and manage rising inmate population numbers."
Municipalities
Dubé disclosed that his office received a total of 3,068 complaints concerning municipalities. Of those, 2,877 relate to general municipal issues − up from 2,281 in the previous fiscal year. He also revealed that complaints regarding closed municipal meetings had increased sharply over the past two years, coinciding with the advent of electronic meetings during the COVID-19 pandemic.
Besides releasing reports on these complaints, Dubé said that his office developed guidance for municipalities to ensure their meetings remain open and accessible, provided informational presentations at municipal conferences and virtual events, and answered inquiries from municipal staff.
Dubé confirmed that his office received complaints regarding health-related measures implemented by municipalities, such as mask requirements, limits on public gatherings, and vaccination requirements for municipal staff.
"The Ombudsman does not generally intervene in policy decisions by elected officials, but wherever possible we referred these concerns to the appropriate avenues of complaint," Dubé wrote.
Dubé revealed that his office received 137 complaints concerning infrastructure, 141 about municipal water and sewer services, and 161 about planning, zoning, and land use. He said his office resolved these issues by connecting people with municipal officials to help them navigate local complaint and appeal processes or by contacting the municipality directly.
Children and youth in care
Dubé disclosed that his office received 1,792 complaints about children and youth in care. Of those, 1,273 pertained to children's aid societies, 178 residential licensees, and 30 were regarding secure treatment facilities. His office also received 141 cases about youth justice centres − a slight decline from 173 in the previous fiscal year.
Dubé found that the most common issues raised by young complainants include: (a) requests to be moved to another placement; (b) access to siblings; (c) feelings that their culture or personal identity was not respected in their placement; (d) refusal of a children's aid society to offer a voluntary youth services agreement; and (e) conflicts with peers and staff at their placement.
Meanwhile, adult complainants, including parents and extended family members, often complained about their children's living situation or that a children's aid society was not responsive to their concerns.
"Over the past year, staff from our children and youth unit made 41 virtual presentations to children and youth in foster homes, group homes and secure treatment centres, explaining their rights in care and how our office can help them," Dubé wrote. "After each presentation, we followed up privately with every youth who attended, to ask if they had concerns."
In addition, Dubé said that his office had conducted two virtual presentations for students at Centre Jules-Léger − a French-language school for children who are deaf or hard of hearing, blind, deafblind, or have learning disabilities. His office had also distributed posters, "Know Your Rights in Care" brochures, and wallet cards to all children's aid societies and child well-being agencies across the province.
Other categories of complaints
Dubé noted that his office dealt with other categories of complaints related to education, social services, money and properties, transportation, French language services, employment, energy and environment, and certificates and permits.
Within each category, he said that the most common complaint – by far − is service delivery. Next was administrative decisions, delays, legislation and regulations, communication, enforcement of policies, broader public policy matters, procedures, internal complaint processes, and funding.