A judge has ordered a manufacturing company in southwestern Ontario to pay 10 months severance to a longtime employee after it fired him for cause upon learning the 66-year-old labourer was facing sexual assault charges involving underage complainants.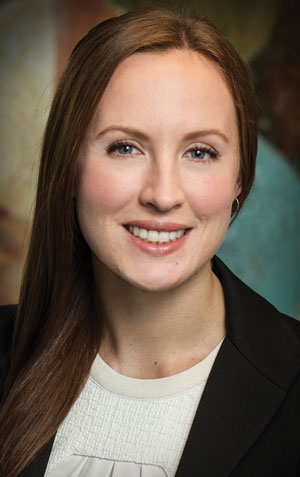 Superior Court Justice Donald Gordon granted summary judgment in favour of Keith Merritt and against Tigercat Industries Inc., ordering the company to pay nearly $42,000 in damages for wrongful dismissal after more than 12 years of employment.
The judge concluded that Tigercat did not take the necessary steps to justify dismissal with cause.
"No independent investigation was conducted. No reports were generated. The only knowledge management has is that Mr. Merritt was charged," wrote Gordon, in the ruling issued Feb. 19.
The sexual assault trial is not scheduled to take place until this fall.
Criminal charges for so-called "off-duty conduct" are not sufficient for dismissal, said the judge.
"There must be a justifiable connection to the employer or the nature of employment," Gordon explained.
Matthew Lambert, who represented Merritt, says there was no credible evidence put forward by the company that linked the criminal charges to his client's place of employment.
"It was as if they decided my client was guilty [before any trial]," says Lambert, a partner at Ballachey Moore LLP in Brantford, Ont.
"If you are going to do this, you have to conduct a thorough investigation first."
Off-duty conduct by employees is facing increased attention, in part because of social media, say lawyers.
They say deciding what to do, whether it involves criminal charges or comments posted online, can be a tricky area for employers.
Erin Kuzz, a partner at Sherrard Kuzz LLP in Toronto, says a company must first assess whether to pay an employee in lieu of notice, or dismiss the person with cause, which could result in litigation.
"Just being charged criminally does not get you there. You have to conduct your own investigation to prove the person did what they are accused of on the standard of a balance of probabilities," says Kuzz.
"An employer must also determine if it is possible to do a proper investigation."
Another option is to wait for the outcome of the court proceeding if there is a criminal charge.
As well, the employer should determine if the conduct could harm the reputation of the company.
"Can they show a nexus," Kuzz explains.
A frequently cited ruling on this issue is Kelly v. Linamar.
In 2005, Ontario Superior Court Justice Casimir Herold found that it was appropriate for a company to dismiss an employee after learning he had been charged with possession of child pornography.
While each case turns on its specific facts, "the degree or responsibility exercised by the employee will be a significant issue," the judge wrote.
"So too will it be necessary to examine the company's notoriety and the degree to which if at all, its reputation in the community will likely be affected," he stated.
Nicole Simes, a lawyer at the MacLeod Law Firm in Toronto, says there is a "nuance" to establishing that there has been harm to the employer's reputation.
"It needs to be serious misconduct that goes to the heart of the relationship between the employer and the employee," says Simes.
If it is off-duty conduct that is not criminal and may be found on social media, for example, she says a "progressive discipline policy" should be in place.
Many of the previous decisions in this area have been in the context of a union workforce, she notes.
As a result, the collective agreement and other provisions may govern what actions employers can take.
For example, three Toronto police officers charged more than a year ago with an off-duty gang sexual assault of a female parking enforcement colleague continue to be suspended with pay pending trial.
In that case, the employer is restricted by the Police Services Act, notes Simes.
The provincial statute does not distinguish between on- or off-duty misconduct and only permits suspensions without pay if an officer is convicted of a criminal offence and sentenced to a jail term. In a non-union setting, a company may want to include terms in its employment contracts that permit a paid suspension in certain circumstances, such as a criminal charge, says Ellen Low, a partner at Whitten & Lublin LLP in Toronto.
"Depending on the nature of the charge, the employer may say we don't want you in the workplace," says Low. "A suspension may be the safest route."
Employers tend to take action more swiftly if the conduct has been publicized in the media, says Low. In that case, if there is a criminal charge as well, an individual "may need an employment lawyer as well as a criminal lawyer, as soon as possible," says Low.
The lawyer representing Tigercat in the Merritt litigation did not respond to a request for comment.