Potential discounts on legal technology and a summit on gender equality are among the fall initiatives planned by new Ontario Bar Association leadership.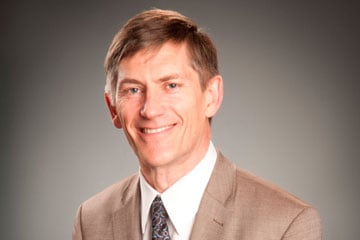 Potential discounts on legal technology and a summit on gender equality are among the fall initiatives planned by new Ontario Bar Association leadership.
The organization's ladder-style leadership structure will officially rotate in September, when current president, Lynne Vicars, will become immediate past president, and Colin Stevenson will take over as president.
"It's our intention to add a very practical element to what the OBA does for lawyers," says Stevenson, a partner at Stevenson Whelton LLP who works out of offices in Vaughan, Ont. and Toronto. "We want to ensure for the small firms and the large firms we can take the leverage of our 15,000 to 16,0000 members and provide better pricing, availability and access to the technology."
Each president traditionally has a "presidential focus," which layers on the initiatives of the prior leader, says Vicars. That means Stevenson and Vicars will join forces this summer to work on technology and gender equality initiatives, their two respective presidential focuses.
"Of course, we are not just focused on members. We want to make sure that innovation works in favour of access to justice," says Stevenson.
"We will continue to push the Ministry of the Attorney General and the judges, through the court system, to improve the availability of family law and unified family courts so the public generally are served better as well . . .," he says. "We are all looking forward to work with the new attorney general Doug Downey. He is a specialist in real estate and has a history in court administration, so we are hoping he will be receptive to the innovation message and we will continue discussions on improving legal aid and unified family courts."
For her part, Vicars, chief innovation and strategy officer and senior counsel at Heuristica Discovery Counsel LLP, will take over the OBA's Innovator in Residence program. Vicars will also continue her presidential focus on gender equality.
During the past year, Vicars created small meetings called "solution circles," where participants brainstormed easy first steps to improve gender equality in Ontario's legal workplaces.
The sessions will culminate in a summit this fall, called Momentum, to discuss the findings of the solution circles, she says.
"Some of the issues that were talked about in the solution circles were unconscious bias, and we had another on childcare challenges, and another on including all voices and the importance of crediting individuals for their ideas," says Vicars. She says that the OBA will also be releasing posters to help law firms learn about unconscious bias.
"Every law firm that wants to have them in their offices will be able to brand [the posters] with their own logos . . . To really get the discussion started about some of the unconscious bias that persists about women, particularly racialized women in the profession," she says.
Both Vicars and Stevenson say the OBA's ongoing projects are important, in addition to their respective presidential focuses.
Vicars says, for example, that the OBA will continue to collect robes to donate to new calls.