Lawyers say a recent Ontario Superior Court of Justice decision confirms a party cannot be found liable for defamation by simply replying to a defamatory email.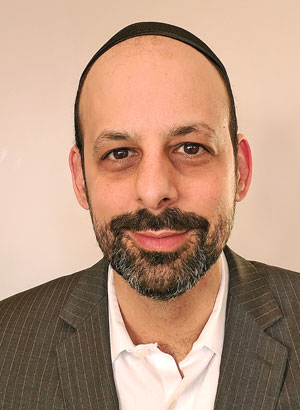 In
Dyck v. The Canadian Association of Professional Employees
, Miranda Dyck, a member of the union, actively started using Twitter and social media to post frequent comments about allegations of wrongdoing on the part of CAPE's president Emmanuelle Tremblay.
According to the decision, CAPE employee Pierre Lebel sent an email to CAPE vice president André Picotte and others complaining that Dyck had allegedly followed his daughter on Twitter.
Lebel asked Picotte to send an email to Dyck asking her to stop following his daughter and to "stop going after his family," according to the decision. Picotte responded to Lebel simply saying "OK" and then replied a second time to ask him what Dyck's email address was, and for proof she had followed his daughter on the social networking website.
In her statement of claim, Dyck said the email contained attacks on her character, and that Lebel had alleged she had harassed and targeted his family member.
Dyck has since filed a defamation claim in the Ontario Superior Court against Lebel, Picotte and CAPE, as well as the Employees' Staff Union, seeking $250,000 in damages.
Picotte subsequently filed a motion to strike the part of the claim against him.
Ontario Superior Court Justice Robert Smith then struck Dyck's claim against Picotte, saying his actions could not be considered part of the alleged defamation.
"If Picotte replied only to Lebel, who sent him the allegedly defamatory e-mail, then this does not constitute publishing or republishing of the material," Smith wrote in the decision.
"As a result, there are not material facts pleaded that would support a finding that replying only to Lebel's email constitutes publishing of defamatory material." There were two central questions to the decision.
The first was whether Picotte republished the allegedly defamatory material by replying only to the email's sender.
Smith found this did not constitute republishing.
Lawyers say the decision is part of a continuing trend away from courts making easy findings that someone has participated in the publication of defamatory statements.
William C. McDowell, a partner with Lenczner Slaght Royce Smith Griffin LLP, says the decision means that in order to be found with acting in concert with a defamer, you have to endorse the defamatory statement in some way.
It is not enough to just reply to the information, he says. He was not involved in the case.
"It's not enough to hit reply all. It's not enough to hit forward. It more than anything else recognizes the realities of life in the Internet age," says McDowell.
Gil Zvulony, a Toronto defamation lawyer who was not involved in the case, says proving publication of the allegedly defamatory statements to a third party is a necessary component of any claim.
He says the decision is an important reminder that defamation is meant to protect a person's reputation in the eyes of others.
"Publication to the victim of the defamation or the original publisher, as in this case, is not enough," he says.
"This makes sense because defamation is about harming the reputation in the eyes of third parties and not in the plaintiff's or defendant's eyes."
In his decision, Smith cited
Guergis v. Novak
, a 2013 Court of Appeal decision that found an essential element of a defamation action is whether the plaintiff can prove the defamatory words were communicated or published.
In the
Dyck
decision, Smith found that as the information in the emails was only sent back to the original sender, it could not constitute publication or republication.
The second issue Smith considered was a pleading in the statement of claim that it was unknown whether Picotte sent blind copies to any third parties in his response to the email. Smith found the pleading did not provide material facts that showed Picotte had sent blind copies of the emails.
"The reality is that the plaintiff is unaware and has not discovered material facts to support her allegation that Picotte republished Lebel's email by sending blind copies to other persons," Smith said.
"This allegation is pure speculation by the plaintiff as she has not pleaded any material facts to support this allegation."
Zvulony says the allegation that Picotte sent blind copies to a third party is a typical problem in defamation cases involving emails.
"Mere speculation should never be a foundation for starting a claim," he says.
"All you need is some evidence that email was sent to a third person. One person is enough to maintain a claim and could open the door to discovery of other emails."
The
Guergis
decision restricted the right to plead that a defamatory statement was made to unnamed persons.
Smith notes that in order for such a pleading to stand, the plaintiff would need to make out a
prima facie
case that the defamatory statement had been made to a named person and would have to produce evidence of publication.
"His reply to Lebel did not constitute publication or republication and no material facts are pleaded to support the bald allegation that Picotte published or republished Lebel's email to any third person," Smith found.
Peter Engelmann, who represented Picotte on the motion to strike, says the decision highlights that when a person is suing for defamation they must be very careful with their pleadings.
". . . Pleadings in defamation cases are scrutinized and have to be done in accordance with established rules," says Engelmann, who is a partner at Goldblatt Partners LLP.
"Lawyers and litigants suing for litigation have to be specific in their pleadings."
Jonathan Collings, the lawyer representing Dyck, says his client intends to push forward with the rest of her claim.
"In the end, the plaintiff looks forward to aggressively protecting her right to engage in commentary on union affairs without fear of being muzzled for her protected speech," says Collings, a litigation lawyer with Low Murchison Radnoff LLP. Another one of the defendants on the claim, president of the Employees' Staff Union Yves Rochon, brought a motion to strike the claim against him. In that decision,
Dyck v. CAPE et al.
, Ontario Superior Court Justice James McNamara refused to strike some of Dyck's claim against Rochon.
The ESU represents several CAPE office employees.
In her statement of claim, Dyck claimed Rochon had sent a letter attacking her to the CAPE National Executive Committee.
In his decision on
Dyck v. CAPE et al.
, McNamara struck parts of the claim related to Rochon and liability for "tortious conduct alleged to flow from the authorship of the ESU letter" and gave Dyck leave to amend them.
The judge found that there were insufficient material facts to support Dyck's claim that Rochon's letter was written with malice.
McNamara, however, let stand allegations that Rochon had engaged in an online Face-book discussion in which he "viciously attacked Miranda's social media posts," according to her statement of claim.
In her statement of claim, Dyck argued that these alleged actions extended "beyond his official union role, display a clear personal animus and could attract personal liability."
"The decision is a positive one for my client, in that it recognizes her ability to pursue a claim for individual, personal tortious conduct allegedly undertaken by Mr. Rochon, which extended beyond his union role," Collings said of McNamara's decision in an e-mail statement.
"Miranda is confident that the Claim will establish a pattern of conduct by the Defendants attacking her for her social media activism."
David Jewitt, the lawyer who represented Rochon, declined to comment on the decision.
Engelmann, who is representing the other remaining defendants, says he expects to bring a defence motion for summary judgment.