It used to be that merely nodding in the direction of a career path other than partnership sounded the death knell or something close to it for an associate's future at a law firm.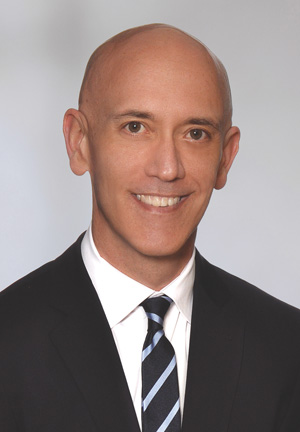 But now at least one Canadian firm, Osler Hoskin & Harcourt LLP, has hired a career development officer whose job description includes helping associates plan alternate career paths.
"There has been a growing realization in our firm that nowadays associates have many more options than the historically delineated career paths that lead to partnership," says Laura Fric, chairwoman of Oslers' legal professional committee that oversees the career development of associates.
"Because people have more individualized goals than they used to, we recognized that we could be doing a better job at meeting the needs and aspirations of our associates."
To that end, the firm has hired Steven Cline as its first career development officer.
"There's a nascent trend towards hiring CDOs among the larger law firms, but I believe we're the first Canadian firm that has done so," says Fric.
Cline is a lawyer by training. After practising for 2-1/2 years, he spent 12 years in the executive search profession where he specialized in general management positions at mid-to-senior levels. Before coming to Oslers, he was a career coach for MBA students at the University of Toronto's Rotman School of Management.
"Steve's business background is what gives him added value to our firm," says Fric.
As the career development officer, Cline is the go-to person for associates seeking help in determining and advancing their career paths whether they're aiming for partnership in the law firm, a non-traditional legal position or a non-legal future such as a business career.
"The key to the success of this program is that the relationships between myself and associates who want to talk about their future are completely confidential," says Cline.
"My goal is to help them achieve whatever it is they wish to achieve."
But doing so involves some investigation. Cline uses what's known as the coaching model in career development.
"The coaching model is about asking the right questions to make sure that the person has evaluated their choices properly," he says.
"After we ensure that it's the right move for the individual, then my role is to help them come up with a strategy to successfully move along their chosen path."
Cline emphasizes that his role doesn't include a job search. "I help our associates learn the skills that will assist them in finding a job themselves," he says.
"For example, I might show them ways of uncovering hidden openings that are not advertised."
Of course, Cline's duties also include helping those who are seeking traditional paths such as partnership. "It's true that one thing we look for when we're recruiting is people that are passionate about law and private practice," says Fric.
So why would the firm provide resources that will help associates take other paths?
"We want to be the best place for young, talented lawyers to come and that includes making a credible case that we are interested in their career development even if they ultimately decide that Osler isn't the place for them," says Fric.
"After all, history tells us that leaving the firm is a decision some people will make, and that's OK. Some even become clients."
Neither Fric nor Cline have concerns about the performance of associates who have decided against a long-term commitment to the firm.
"It's in people's interest to keep working hard while they are looking for a new job, and our experience is that this is exactly what our associates do by continuing to make the appropriate professional contribution as long as they're here," says Fric.