The province's new housing plan makes "sweeping" changes to several laws that affect planning lawyers, members of the bar say.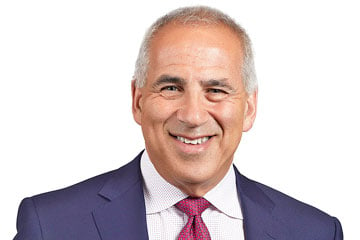 The province's new housing plan makes "sweeping" changes to several laws that affect planning lawyers, members of the bar say.
Lawyers should be careful not to assume that the province's rollback of some local planning rules is simply a "return-to-normal" status of the Ontario Municipal Board, says Isaac Tang, a partner at Borden Ladner Gervais LLP in Toronto. The changes are likely to streamline, speed up and clarify many processes and will be a "fundamental change" in the way municipal lawyers practise.
"It's a return back to the old OMB process but with the expectation that hearings will be conducted more efficiently and with more structure. I think that imposes more demands on lawyers," says Tang. "Lawyers are to do more."
Bill 108, introduced May 2 as the More Homes, More Choice Act, proposed amendments to 13 different acts and came alongside the province's new growth plan, says Tang. It also restores some provisions that were in place prior to a bill called Bill 139, which received royal assent at the end of 2017.
Ottawa lawyer Michael Polowin, a partner at Gowling WLG, says Ontario's new housing plan rolls back rules that were complex and confusing for the municipal bar.
"The changes wrought by Bill 139 were so complex that there was a lack of understanding and agreement with respect to how the process was even to work," says Polowin.
Despite rolling back some of Bill 139's more confusing restrictions, the new bill still expects lawyers to have already done the groundwork of identifying parties, common facts, opportunities to mediate and more before the first hearing takes place, says Tang.
The new bill changes rules for introducing new evidence, expanded grounds for appeal and who can appeal decisions, among other revisions.
The new bill offers several improvements to the dispute resolution process, including the expansion of mediation, says Claudia Storto, counsel at Cassels Brock.
"A beneficial aspect of this and something we've been waiting for — for a long time — is the expansion of mediation," says Storto. "I see it as a very positive change. I personally have had much success with mediation where the parties are at the table — and really talking about the pros and cons and how you can get to an outcome that everybody can live with. Usually, that's the best outcome, as opposed to going to a full hearing where one party wins and one party loses."
Storto says the bill gives more procedural power to the Local Planning Appeal Tribunal.
"When you look at the LPAT changes that are proposed, what you are seeing is the body going back to having the ability and the authority to look at the matter fresh . . . to hear all the appropriate evidence before them that leads to a good planning outcome," says Storto. "Yes, it removes a little bit of power from municipal councils to make ultimate decisions. But what we are getting is a tribunal that will, in my view, be [able to] handle things in a more fair and neutral manner, which is what every party involved in a dispute wants."
The changes could also make the process less paperwork-driven for municipal lawyers, says Storto. Tang says that, in the past, there has been a "huge focus on document dumping" when introducing evidence in these municipal planning disputes.
Another streamlining effort in the bill tightens timelines for municipalities for official plan amendments, zoning bylaws and amendments and draft plan approvals, says Tang.
"In terms of work for the public sector, it means they have to make a decision fairly quickly," says Tang.
For large cities like Toronto, this could be very challenging or nearly impossible because of the complexities of the development proposals, he says.
"Four months; that's a big challenge for the planning department. So, in the public sector, they have to think about staffing early and contacting their lawyers early on in the process, whether internal or external," says Tang.
Polowin says that the restoration of some old OMB rules may seem "developer friendly" at first blush, but that hasn't been his experience in representing developers or opponents of development proposals. The changes from Bill 108 restore "balance to the system," he says.
"Municipalities pushed for changes akin to [Bill] 139 and more, on the basis that they were a democratic level of government — and their decisions should be final and they shouldn't have oversight by the OMB," says Polowin. "There are a bunch of problems with that. The senior levels of government, provincial and federal, have court oversight . . . we have a country that subscribes to the rule of law. All that the OMB, and the now LPAT, are is an administrative tribunal, and they were created by our society to apply expertise in arcane areas of the law." The new system is more consistent with other areas of Canadian law, Polowin says. For example, a community organization opposing a development will no longer have to amass expensive studies to file appeals, a change that is not on the side of developers.
"There has been a lot of press about how this only benefits developers, and nothing could be farther from the truth," he says. "The advice I had been giving to opponents [under bill 139] is, 'You are going to need a lawyer to file your appeal, because of the limited grounds and to survive the screening.' That will all fall away now [under bill 108]."