A new career-coaching program for female lawyers on extended leave is "really filling a gap for women," according to a member of the Women's Law Association of Ontario board.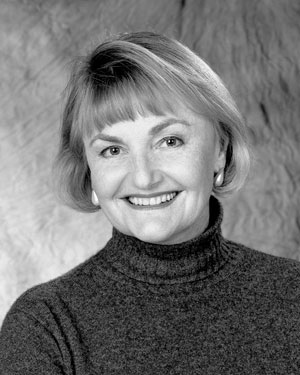 "It's a very purposeful step, this is an active step," says association vice president Kathryn Hendrikx of the new Law Society of Upper Canada program launched this month.
The program offers six hours of coaching by professional career counsellors to women who are practising law at small firms with five lawyers or less or have a sole practice. The hours break down into two before going on leave, two during, and two after they come back.
The extended leave refers to maternity or compassionate care leave.
The coaching is free and confidential.
"Although the law society is paying for the coaching, the relationship and the confidentiality is between the coach and the woman lawyer," says Beth Symes, a law society bencher and co-chairwoman of the return to practice working group.
"So there is no concern, then, that what the woman is saying about how she is struggling or her uncertainty or whatever is ever going to get back to the law society or is ever going to get back to her employer. It's just not going to happen."
The coaches are all female, something Symes says wasn't a conscious decision. "That's who applied," she notes. In addition, the program has found coaches in all corners of the province who can provide service in both French and English.
This new effort will cost the LSUC an estimated $126,000 per year, according to law society communications adviser Denise McCourtie.
The LSUC expects about 60 women will be eligible for the program this year, Bencher Janet Minor noted in a recent news release.
There are other programs that aim to help female professionals reintegrate into their fields after a leave. They include ReConnect at the Richard Ivey School of Business at the University of Western Ontario. Many of the programs are expensive, however, and aren't specific to lawyers.
The LSUC program has been in the works for approximately three years, says Symes. She and her colleagues involved in the working group went around the province asking female lawyers what kind of support they wished they had and what they think they could benefit from.
They also discussed the problems they face when going on an extended leave from legal practice.
Many lawyers noted they had the most difficulty with time management.
"It's about learning to manage your time in a targeted way so that you can be a great lawyer and a great parent," says Hendrikx. "Otherwise, you flounder, you flounder around figuring out how to do both."
Gaynor Roger, a partner at Shibley Righton LLP who has experienced maternity leave and handles some of the human resources duties there, says there's also the uncertainty around the workload lawyers are coming back to.
"Often, it's either slow to start up because your files have been redistributed or your clients have not been able to deal with a vacancy there or you come back and it's completely overwhelming because there hasn't been anybody to deal with your work while you've been away.
It always seems to be one or the other and trying to fit that in with the whole parenting thing can often be difficult."
Other issues experienced by women lawyers included decreased confidence in their abilities and loss of knowledge and networks, says Symes.
The model for the new program comes from a more established version of it in Manitoba. The regulator there has offered six hours of career coaching to female lawyers for about five years.
The LSUC adopted the six hours because the program seemed to be working there and addressed the three stages of a leave.
"It is designed to empower women by providing advice before, during, and after their leaves and assisting in maintaining the viability of small firms and sole practices, which are the primary gateway to the justice system for most Ontarians," says McCourtie of the new LSUC effort.
Women in law often find it hard to stay in the field and many exit the profession when they have their second child, says Symes.
Hendrikx, however, says it's important to help women stay in the legal field because "there are issues that are served well by men and there are issues that are served well by women.
There needs to be a representation within the profession. Only women can have children, so the biological necessity shouldn't take women out of the professional pool."