A Toronto lawyer's former live-in nanny, who has been deemed inadmissible to Canada, accused him and his wife of coming up with an alleged scheme to pretend she still worked for them full time when she did not.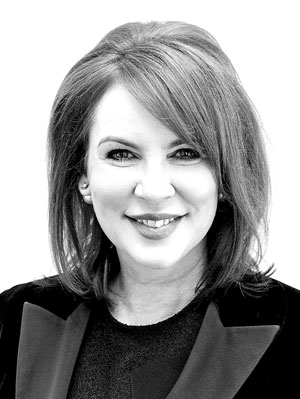 According to a recent Federal Court decision, lawyer David Derfel and his wife, Shirel Benlolo, created "false employment documents" that enabled their nanny, Nelly Cedana, to claim she was working for them full time — a requirement of the program under which she entered the country.
"Neither the ID nor this Court sanctions or excuses in any way the actions of Shirel and David in this saga," Justice Susan Elliott wrote in the decision
Cedana v. Canada
, which concerned Cedana's appeal of an Immigration Division decision finding her inadmissible to Canada.
"I am mindful that they did not testify and so neither the ID nor this Court has had the opportunity to hear their side of the story, but from the evidence in the court file, their behaviour was shocking. Given their professions and considering that they are role models to their three young children, it is extremely disheartening behaviour."
Cedana came to Canada in March 2009 under the Live-In Caregiver Program and started working for Derfel and Benlolo in June of that year, taking care of their three young children. The program required caregivers to live in the home of the people they were caring for and to be employed full time by them.
Cedana worked as their live-in nanny until the couple terminated her employment in September 2010, when she stayed at a friend's house for a weekend because she was ill.
Derfel and Benlolo told her she could continue to live in their home, but she would have to look for a new job, according to the decision.
She found new employment three weeks later, but she did not like the living arrangements because she would have to share a bathroom with the new employer. When she shared her qualms about the new position with Derfel, he told her she could continue to stay with them and take care of their children part-time, but that she should also look for other work.
As part of their arrangement, Cedana paid Derfel and Benlolo $500 in cash twice a month, as they issued her a cheque for the exact same amount, according to the decision. Cedana found part-time cleaning jobs to pay them.
Benlolo issued T4s to Cedana, claiming they were paying her an income for full-time work.
Cedana later applied for permanent residency in September 2011 and declared on her application that she had worked full time as a live-in caregiver for Derfel and Benlolo for the past two years. She did not mention her part-time cleaning work on the application, the decision said.
In November of that year, authorities received an anonymous letter about Cedana's part-time work.
In February 2013, Cedana told an immigration officer in an interview that she had worked for Benlolo from June 2009 to October 2012 for 40 hours a week and got paid every two weeks, which Benlolo confirmed in a telephone interview with the officer.
Cedana had, however, been working only 20 hours a week for the couple and around 25 hours per week working cleaning jobs, according to the decision.
When confronted about the information in the anonymous letter by officials, Cedana admitted she had lied and that her application contained fraudulent information. Her application was subsequently denied and she was deemed inadmissible to Canada.
Immigration lawyer Jacqueline Bart says Derfel and Benlolo will likely be prosecuted under the Immigration Act, and if indicted they could face jail time and fines.
"Immigration law has become the new income tax law in Canada and it's actually tougher than the Income Tax Act in terms of penalties and employer obligations," says Bart, who was not involved in the case.
A spokeswoman for the Law Society of Upper Canada, which regulates lawyers, could not say whether an investigation had been opened into the allegations concerning Derfel.
Cedana's case was referred to the Immigration Division of the Immigration and Refugee Board of Canada for a hearing, in which Cedana blamed her former employers for the misrepresentative information in her application and said she believed it was true.
Her lawyer argued that she was a vulnerable person who was exploited by her employers.
She was still found inadmissible, but she appealed the decision to the Federal Court.
She argued that the hearings were unfair because Derfel and Benlolo were not summoned to testify, which would have painted a fuller picture, and that the decision was unreasonable on its merits.
Her lawyer, Mark Rosenblatt, said testimony from the employers was "necessary, as exculpating and mitigating factors would come out through his vigorous cross-examination," according to the Federal Court decision.
In the proceedings, Rosenblatt claimed the couple must have something to hide as they had retained a lawyer. He said their testimony would also be important, as they had prepared the documents that were allegedly fraudulent.
"In the view of counsel, after the testimony of the employers, it would be clear to the ID that the employers were responsible for the arrangement and the documentation," the decision said.
Rosenblatt told Law Times it was important for the ID to hear the employers admit some responsibility for Cedana's predicament.
"If it comes from Nelly, it sounds self serving. If it comes from them, then maybe it would be more exculpating for Nelly," he says.
The Immigration Division determined that testimony from the employers would not be necessary "to show that they were responsible for the financial arrangement or the fraudulent documentation."
The ID also said the fact that Derfel and Benlolo may have retained a lawyer was not relevant, and that the hearing did not need to hear testimony from the employers.
Cedana also argued the ID committed a number of errors, which included the handling of her arguments about her vulnerability as a live-in caregiver and that her employers owed her a fiduciary duty that they breached, causing the misrepresentation.
"People are very vulnerable and they endure a lot because it's hard for them to get another job," Rosenblatt says.
"So they just suck it up. And that's what Nelly did."
The Federal Court, however, upheld the Immigration Division's decisions, saying that while Derfel and Benlolo were responsible for coming up with the alleged scheme and creating the false employment documents, their "bad behaviour" did not excuse Cedana's actions.
"If Nelly had truly believed the arrangement with David and Shirel was legal and did not contravene the terms of her work permit, there was no reason for her to withhold the information that she was cleaning other people's house and not acting as a fulltime caregiver," Elliott wrote.
"When Nelly chose not to accurately report her work arrangements she was, as the ID said, the author of her own misfortune."
Derfel did not respond to requests for comment.