Ontario deputy attorney general Murray Segal is leaving the government for private practice at Simcoe Chambers in Toronto, Law Times has learned.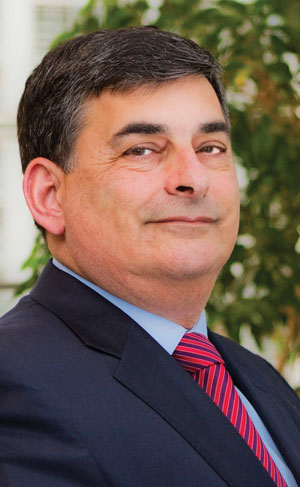 On June 1, Segal, who has served as deputy attorney general since 2004, will become counsel at the group of law firms and sole practitioners focusing on criminal law.
The seasoned public servant will be working with criminal lawyers Bill Trudell of William Trudell Professional Corp. and Joe Di Luca and Peter Copeland of Di Luca Copeland LLP and will provide consultations and services in the areas of mediation, professional regulation, government relations, and aboriginal matters.
Segal will leave his position as deputy attorney general on May 31.
The Ministry of the Attorney General has yet to announce Segal's successor. It noted in a statement that it's currently in the recruitment process.
That process will likely take some time to complete, says Trudell.
"How difficult for the ministry must that be," he says. "They would have to invent him again. I'm sure he'll be greatly missed. He's like the Beatles in that way.
There's not a single criminal justice issue he hasn't been involved with, not just provincially but nationally as well. The more I speak to him, the more I realize the level of responsibility he's had. He's been at the centre of many, many major decisions."
Segal joined the Crown law office's criminal division immediately after his call to the bar and became director in 1990. Seven years later, the government appointed him assistant deputy attorney general for the ministry's criminal law division and chief prosecutor for the province of Ontario.
During his tenure at the Crown law office's criminal division, Segal was involved in several high-profile cases in Ontario, including the matters involving killers Paul Bernardo and Karla Homolka.
Bernardo was convicted in 1995 of kidnapping, raping, and murdering teenagers Kristen French and Leslie Mahaffy. Homolka pleaded guilty to manslaughter in the deaths in exchange for a 12-year prison sentence.
Authorities released her from prison amid a public outcry in 2005. Segal was director of the Crown law office at the time of the original proceedings.
At the ministry, Segal was known as a mentor, friend, and tough prosecutor with a special interest in transforming Ontario's approach to guns and gangs.
During his tenure, Segal helped create the guns and gangs task force, re-established the province's law reform commission, and spearheaded efforts related to Project Truth, a public inquiry into sexual abuse allegations in Cornwall, Ont.
Trudell, who has known Segal for more than 30 years, says he's looking forward to welcoming his new colleague. "We're a really energetic mix of lawyers here, and I know we'll be even more so with Murray. His quiet demeanor masks an incredibly intelligent individual.
There are a lot of people here who will be really glad to have someone who is so wise and has seen his level of responsibility both provincially and nationally."
Trudell, who notes he appreciates Segal's ability to change course after nearly 40 years as a public servant, feels the move is a positive one. "If you know and respect people and you have developed the problem-solving capabilities you are meant to as a lawyer, it's just a recipe for success," says Trudell.
"He's been involved in several major cases and worked extensively with legal aid and has a lot of energy for the practice of law. I'm really honoured to have him here with us. He's the perfect person to service the aboriginal community and it's amazing that he can now take his experiences and help individual clients."
For his part, Segal says that while he made the move to take on a "new" and "exciting challenge" as counsel and consultant, he's grateful for his time in the public service.
"My decision has been made all the more difficult because I have truly looked forward to every day on the job as if it were the first day of my articles," he says.
"After this length of time, one naturally reflects on the cases done, courts appeared before, projects undertaken, and people encountered. . . . I am very thankful to the Hon. Dalton McGuinty for giving me the opportunity to serve the public as deputy attorney general these last eight years."
Segal, a certified specialist in criminal law, was called to the bar in 1977. "It has been a delight to work with my colleagues in the best legal system in the world," he says. "I am proud of my colleagues and the work we have done together."
Peter Wallace, secretary of the provincial cabinet, wished Segal well in his new role.
"He is a valued colleague, mentor, and friend to many of us," says Wallace.
Trudell, meanwhile, says Segal's arrival will be a boost to the practice at Simcoe Chambers.
"There's a lot of talent here at the firm and when you  add Murray, well, that's just magic."