Legal Aid Ontario is still pushing to restore its budget, which was cut by about a third by the provincial government last month.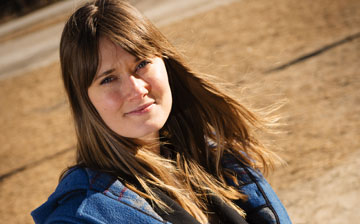 Legal Aid Ontario is still pushing to restore its budget, which was cut by about a third by the provincial government last month.
The Society of United Professionals, a union that represents 350 Legal Aid Ontario lawyers, gathered on Thursday for an "informational picket" outside the office of the Ministry of the Attorney General at the McMurtry-Scott Building in Toronto. More than a dozen union representatives held signs, sought petition signatures and handed out flyers encouraging passersby to email Attorney General Caroline Mulroney and local members of provincial parliament about the legal aid cuts.
Dana Fisher, a legal aid lawyer and a spokeswoman for the union, said she has not heard directly from Mulroney and continues to plan events across the province to draw attention to the reduction in LAO funding. She said that if the Ministry of the Attorney General consulted with legal aid lawyers, it might be able to find other ways to cut costs.
"We aren't going away," said Fisher. "The justice system is already underfunded. Legal aid people are already working more hours than they are allotted to provide services. It's at a very low rate. The threshold is incredibly low; below the poverty cutoff line."
Fisher said the recent expansion of bargaining rights within Legal Aid Ontario has helped lawyers better preserve access to justice. Twenty-four duty counsel from LAO joined the union in March after a multi-year-long struggle around the union issue.
A letter from LAO CEO David Field made headlines last month after it revealed that the organization would be freezing hiring and managers' pay, as well as eliminating vacant positions. But Fisher pushed back on the idea that lawyers are worried about their jobs and practices.
"I think most people that go into the field of criminal law or family law and are accepting legal aid certificates are not doing it for the purpose of making big money," said Fisher. "These are people who really do believe in access to justice and really do care about clients. Their primary concerns are about seeing people that need representation that aren't able to get representation or seeing increases in wrongful convictions. Those are devastating consequences. And also, just the delays in the court system are going to clog up the system and make it harder to provide representation for the clients they are representing. I think those are all significant impacts. It will also be harder to take on certificates. There are already people who don't take on certificates because you don't make enough money to cover your costs if you provide proper representation. We're going to end up with a two-tiered justice system."
After a larger protest in Toronto at the legislature earlier this month, Law Times asked Mulroney's office for comment.
"The prior government spent more and more money on legal aid without achieving the results that legal aid's clients and taxpayers expect," said Alexandra Adamo, Mulroney's press secretary, in an email. "While some lawyers may not welcome renewed accountability at legal aid, every dollar saved is a dollar we can invest in the services that matter most to people, such as public health care and education."