An increase to the judicial complement is needed in the family court, as some areas of the province are reportedly experiencing delays of several months in obtaining a case conference, say members of the bar.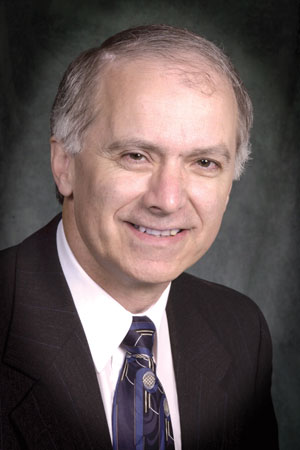 Wait times for case conferences in some areas of the province are two months, or as long as four to five months in both the Ontario Court of Justice and the Superior Court of Justice. That's according to preliminary results of a County and District Law Presidents Association comprehensive survey of practitioners across the province on the issue of judicial resources in family, civil, and criminal law.
CDLPA says since it carried out a survey in 2005 - which found, in one-third of counties, wait times for case conferences averaged at least two months, and as many as five or six months in Essex - the delays experienced in Essex have been significantly reduced.
However, the association notes, "The situation has deteriorated in Peel, Algoma, and Sudbury, where delays of four to five months on average to secure a case conference are being reported." CDLPA says its position is that a reasonable time frame for scheduling such conferences should average no more than three to four weeks.
"The County and District Law Presidents Association has been troubled by the increase in the past few years of anecdotal indications of delays in the family courts stemming in whole or in part from a lack of judicial resources," says the association.
The family law section of the Ontario Bar Association has been trying to lobby both the federal and provincial governments to deal with the issue of judicial resources, says section chair Tom Dart, as those within the section sense that the commitment to the family court has either "disappeared or been put on a back burner somewhere."
When the expansion of the family court system happened in 1999, Dart says the OBA was hoping that this demonstrated a recognition that family law cases needed a specialized, primarily non-adversarial approach.
"We were hoping that the concept of the family court in Hamilton would be broadcast throughout the entire province, and that just hasn't happened in practice," he says.
At the moment, some areas are experiencing service from a dedicated family bench, while others, such as the Central East region, are not.
According to the Ministry of the Attorney General, there are 17 unified family courts in the Superior Court, located in Barrie, Bracebridge, Brockville, Cobourg, Cornwall, Hamilton, Kingston, L'Orignal, Lindsay, London, Napanee, Newmarket, Oshawa/Whitby, Ottawa, Perth, Peterborough, and St. Catharines. These courts hear all family law matters.
In areas where there are no family courts, family law matters are heard either in the Ontario Court of Justice, for custody, access, support, adoption, and child-protection issues, or the Superior Court, for divorce, division-of-property, support, custody, and access.
From the OBA's perspective, the unified family court is still seen as a good idea and an excellent way to approach the resolution of family law disputes. However, from 1999, judicial appointments have been generally to the Superior Court, rather than to the family court, which Dart says indicates that the federal government is no longer committed to unified family court.
"We don't really understand why there hasn't been any discussion with our association at that level about that," he says.
As a result, says Dart, those who can afford it are opting out of the system and choosing the mediation-arbitration route, which he says is booming.
"That's really becoming sort of the up-and-coming way to approach family law cases but it doesn't help self-represented clients or clients who don't have the funds to retain arbitrators," he adds.
"In terms of unified family court, or family court or whatever it's called, we see a dedicated court system as something that's sort of vital to the approach and we're hoping that the federal and provincial governments will agree with that and try to get it back in place," he says.
Ontario Attorney General Chris Bentley tells Law Times both he and former attorney general Michael Bryant have asked the federal government for 12 additional family court judges to be appointed, as well as additional Superior Court judges, as the unified family court does not cover the whole province. He said Bryant had been asking for four years.
The fact that the family court is split between different levels of court in the province, which can be a challenge for members of the public, is also something that Bentley says he would like to be able to address with the federal government in the not-too-distant future.
While he's touring the province, meeting with members of the bar with regard to the recently released Civil Justice Reform Project report, Bentley notes that he is also hearing from lawyers about issues related to family and criminal law, on which he is looking forward to input, he says.
"In the meantime, [there is] something the federal government could do to make a substantial difference in many regions of this province, and that's by appointing more judges as quickly as possible," he says.
In the central east, Dart notes that, based on the population to judge ratio, the courts would need to double the number of family court judges to match the ratio in Toronto, which is able to better manage its caseload.
In Barrie, there were two family court judges between 1995 and 1999; however, the court lost one of the judges that year, who was not replaced, he says. Since then, the population in the area has grown 150 per cent.
"We need at least four judges up here and we have one. That's just one example. I know Brampton is in even more difficult straits than we are, probably," he says.
As an example, Dart says there is currently a five-month delay in processing uncontested divorces and case conferences are being booked four months in advance.
CDLPA notes comments from its latest survey continue to indicate that "where judges are limited in the available time to conduct conferences due to other commitments, the quality of the conferences is adversely affected."
Almost all responses CDLPA received indicate child-protection matters aren't completed within time frames required under Family Law Rules, says the association.
If the problems continue, Dart says what will happen is a dramatic shift away from the family court system toward the private system of mediation and arbitration.
The OBA held town hall meetings on access to justice, and and will release a report detailing recommendations. Meanwhile, CDLPA will give its survey results to both levels of government and "encourage them to increase complements in both the Superior Court and the Ontario Court of Justice."