Former attorney general Michael Bryant has left Norton Rose Canada LLP to become chief executive officer of Humilitus Group Ltd.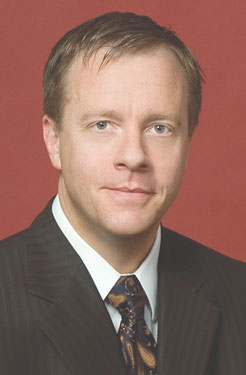 Bryant ended his two-year career as a senior adviser with Norton Rose on Dec. 31 but will still take part in work there from time to time, firm chairman Norman Steinberg confirmed last week.
"We had a discussion with Michael in December after he approached us saying he felt it was time to leave the firm to pursue his other interests," says Steinberg.
"We eventually reached an understanding that we would stay together to help one another with several projects we had coming up and to continue that friendship."
Those plans will likely include projects related to the energy and natural resources sectors, says Steinberg.
"He's a very friendly guy with a great sense of humour, and we wanted to make sure he knew he would be supported by us as he pursues his other interests."
Bryant had been a senior adviser at Norton Rose and its predecessor Ogilvy Renault LLP since December 2009. He joined the firm nearly four months after an incident while driving in downtown Toronto that left cyclist Darcy Allan Sheppard dead.
Bryant was driving home after celebrating his wedding anniversary in the summer of 2009 when the scuffle with Sheppard took place.
Police charged Bryant with dangerous driving causing death and criminal negligence causing death, but the prosecution eventually dropped the charges after discovering Sheppard's pattern of aggression with drivers as evidenced by a number of previous incidents.
Despite Bryant's notoriety at the time of the incident, Steinberg says Ogilvy Renault decided to pursue talks about hiring him given that he was "innocent until proven guilty."
"A lot of firms shied away from hiring him because they thought he was too controversial," says Steinberg.
"In times of crisis, friends can often come few and far between, so I think he was particularly grateful that we supported him during that difficult time in his life and later when he was exonerated."
Bryant wasn't available for comment about his new position, but his LinkedIn profile lists him as working in legal services and notes he "offers a range of consulting services and project delivery to clients in private and public sectors."