More than half of those involved in the Law Society of Upper Canada's articling task force consultations strongly opposed major changes to articling despite roughly one in seven law students being unable to find articling positions by 2013, an interim report on the issue indicates.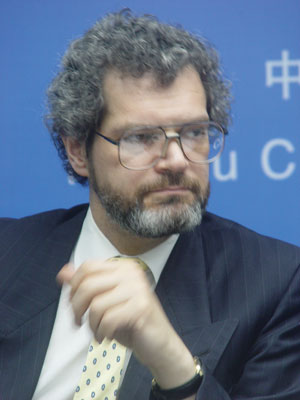 "We do appreciate the difficulty of some law students who are unable to find articling positions but at the same time we want gradual changes that will maintain what the vast majority of what our members think is a very valuable step to becoming a lawyer," says Michael Davies, Ottawa director of the Criminal Lawyers' Association, which made suggestions during the law society's consultation process.
Task force chairman Tom Conway produced the interim report during Convocation on May 24. As part of the report, the task force consulted with members of the province's legal community earlier this year. They discussed articling as it currently stands as well as four additional training options.
The options include maintaining articling as it currently stands; replacing a pre-licensing transition requirement with a post-licensing one; and abolishing articling in favour of a practical legal training course.
Other options involved maintaining the status quo with quality-assurance improvements and a choice of either an articling placement or a practical legal training course taken after or during law school.
The task force's interim report found that of the 125 public submissions it gathered between December and March, a small minority of practitioners, legal organizations, and law students were in favour of changing articling substantively. The report notes almost none were in favour of abolishing articling.
Of those who wanted substantive changes to articling, the majority were from equity-seeking groups who felt law students from racialized and minority communities have faced significantly more barriers during the articling shortage.
"Articling is frightfully important to ensuring competency among lawyers," says Donald McChesney, a lawyer in Newmarket, Ont., who participated in the law society's consultation process.
"In my opinion, the law society is totally missing the boat here. There's a good reason why a lawyer who has more experience is more expensive. They know how to do what actually needs to be done."
The task force reported a three-percentage-point increase in Ontario's articling shortage during Convocation proceedings on April 26. According to the update, roughly one in seven law students will be unable to find
an articling position by 2013.
Hispanic Ontario Lawyers Association member Guillermo Schible, who participated in the law society's consultation process, says the problem likely stems from Ontario's law schools.
"The articling placement shortage has been created by increased enrolment by Ontario law schools and increased . . . foreign-trained lawyer candidates over the last few years," he says.
"The market has absorbed most of these additional articling candidates. It has become clear that the market cannot continue doing so."
But Paul Calarco, a criminal defence lawyer in Toronto, says although there are significant problems with articling, it would be a "terrible idea" to get rid of it entirely. Instead, he points to the issue of articling costs.
"I was disappointed to see that the report didn't come to terms with the costs that are associated with hiring an articling student," says Calarco, who notes many small firms and sole practitioners can't afford to pay articling students.
Calarco calls the idea that law students should article for free "repulsive" and says it won't solve the problem anyway.
"We can't assume that all law students are supported by well-heeled parents," says Calarco. "If we can charge lawyers premiums to get certain organizations out of debt, why can't we do that for articling students?"
According to the report, some of the suggestions to the task force included lobbying Legal Aid Ontario to develop financial incentives for lawyers to hire articling students; working with law schools to decrease the number of students they accept; and matching services for positions.
"What I came away with after reading the report was the conclusion that the law society has a very large challenge ahead of it," says County & District Law Presidents' Association chairman Michael Johnston.
Johnston notes some of CDLPA's suggestions to the task force included a break in fees for lawyers in remote areas to allow them to hire more law students and a new class of licence.
McChesney echoes Johnston's suggestions. He notes many small firms and lawyers who practise in remote areas will continue to face significant difficulties without changes to articling.
"Our profession is dying on the vine in smaller areas," says McChesney. "Articling students have become too expensive. We have to compete with the international firms and the larger firms in metropolitan areas."
McChesney also suggests that limiting the amount lawyers can pay an articling student may help keep small and large firms on an even playing field.
For his part, Schible says the report's suggestion of a practical legal training course presents a challenge as well.
"Although [practical legal training courses] may address the articling placement shortage, they do not address discrimination-related concerns. . . . If people with blue skin cannot find articling positions because of discrimination, one answer is to allow people with blue skin to pay $10,000 for a course. We can and must do better than that."
For more, see
"Articling crisis gets worse." To vote in this week's poll question on articling, see the
Law Times
homepage
.