Ontario lawyers will pay their professional regulator $50 more in 2009 after the Law Society of Upper Canada last month finalized its annual budget, a move that was delayed in October due to market turbulence.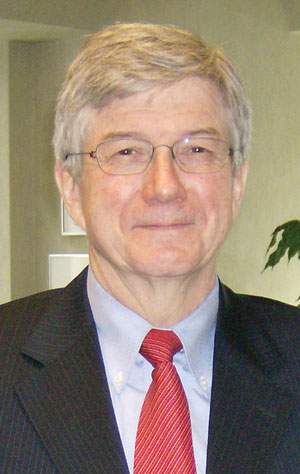 The 2009 budget, which was unanimously approved by Convocation with no questions or comments from benchers, marks the first time an operating budget for paralegals was put forth at the same time as the lawyers' budget.
Paralegals - who don't use LibraryCo services and thereby avoid the $220 each lawyer will put toward it - will pay the law society $55 more in 2009, bringing their fee to $900. Paralegals' licensing process fee is unchanged at $1,075.
The $50 increase for lawyers brings their total fee to $1,703, while the student licensing process fees will be $2,400, $540 less than 2008.
The licensing process fee reduction is due to the replacement of the four-week skills and professional responsibility program with a new set of requirements, said finance committee co-chairwoman Carol Hartman at November Convocation.
New calls must now complete a five-day, pre-call professional responsibility and practice session, along with 24 hours of professional development within the first 24 months of practice.
The number of fee-paying lawyers will increase by 800 to about 33,600, while 300 more fee-paying paralegals will bring that total to approximately 2,400, the budget summary states.
"The challenges addressed in the budgets include pressures relating to continuing mortgage fraud caseload, programs approved by Convocation in prior years for implementation or expansion in 2009, the current employment market within Toronto, and the uncertain economic climate confronting practitioners as well as the society," states the budget summary presented to Convocation by Hartman.
Of note on the law society's revenue side, the Errors and Omissions Insurance Fund investment surplus is expected to decrease by $1.75 million to $2 million in 2009, largely due to the ongoing global economic downturn, states the budget summary.
In terms of expenses, a $2.6-million increase to around $18.9 million is planned for professional regulation, according to the budget summary. That increase reflects a higher number of complaints, elevated costs related to mortgage fraud, and added expenses for outside counsel on complex matters, states the summary.
Other areas of note include $590,000 for the new lawyer parental leave program, $320,000 more for the spot-audit program, $290,000 for additional practice-management reviews, and $120,000 for a project studying the legal needs of low- and middle-income earners.
The budget also makes way for a three-per-cent increase, to a total of $1.3 million, for employee compensation. That increase is a reaction to "the movement of pay scales in the external marketplace," states the budget summary.
"We remain committed to maintaining and, in some cases, enhancing our core programs to ensure that we continue to govern effectively and efficiently in the public interest," said law society Treasurer Derry Millar in a release.
At October Convocation, Hartman told benchers the finance committee had to revisit its budget assumptions due to "the global market fluctuations and its uncertainty."
At that time Hartman suggested a possible postponement or reduction in program spending, but any severe cuts seem to have been dodged.
The finance co-chairwoman at that time said the law society's "strong financial position," including a balance of $36 million in various accounts, would cushion the institution from the current economic challenges.